Manage
Learn to apply best practices and optimize your operations.
Selecting Cisco products
Learn how to select the appropriate Cisco product.

Download this free guide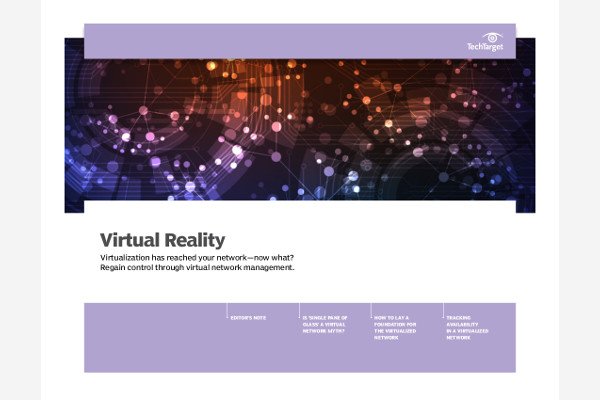 Download: Overcome Virtual Network Management Challenges
The virtualized network poses challenges to network management systems -- and as more hardware components become virtualized, that challenge becomes even greater. This handbook discusses the steps IT must take to both build and corral their virtualized infrastructure.

By submitting your personal information, you agree that TechTarget and its partners may contact you regarding relevant content, products and special offers.

You also agree that your personal information may be transferred and processed in the United States, and that you have read and agree to the Terms of Use and the Privacy Policy.

You must understand the business requirements of the network before buying a product. Based on the requirements, you can select the appropriate Cisco products.

Today, WAN technologies most often take advantage of high-speed connections, such as T-1 and E-1. Additional WAN technologies exist, including Frame Relay, ISDN, and dial-up asynchronous connections. ISDN or dial-up is used if infrequent connection is made. If a connection is used for more than two to four hours, you should use a Frame Relay or a leased line.Based on the different services available through the service provider, you can select Cisco products that can fulfill your office requirements. Cisco has various hub products. You can select hubs according to the type of connection required. Higher-end hubs offer network management port and console connections, middle-end hubs offer both 10 Mbps and 100 Mbps auto-sensing connections, and the lower-end hubs offer only 10 Mbps connections. Examples of fast hub series of Cisco are Cisco Fh100, Cisco Fh200, Cisco Fh300, and Cisco Fh400. Examples of micro hub series are Cisco MH1500 and Cisco MH1528. Routers are the most popular Cisco products. To select a router, you must first know the port density and the interface speed required based on the LAN or WAN technologies used. In addition, you must identify the capacity and performance requirements of your business. The cost of the router varies according to the features you select. A switch can be used instead of a hub in newer networks. Most switches are configured to limit collision domains, which often provides a limited security feature because users will not be able to sniff traffic as easily as in a standard hub-based network. This feature can cause confusion when using a network sniffer to analyze traffic. It is possible, however, to analyze packets on a switched network by enabling mirroring on the switch, or by using a dedicated port that allows authorized users to view all network traffic. It is important to consider whether you need 10, 100, or 1000 Mbps for each desktop or to connect between switches. To select a switch, you must consider various issues, such as business requirements, requirements for inter-switch links and trunking, port density, and type of user interface.
Product selection criteria
Will the device be used as a core device, distribution device, or access device?

Does the device provide the functions that your business requires?

Does the device have adequate number of ports and the right mix of interfaces as required by your business?

Do you have to pay a lot for installing the device or can it be easily installed?
Can the device be centrally managed from an SNMP Management station or do you have to physically access the device to manage it?
Is the migration path easy?

How well does the device handle redundancy requirements?

Do you have to change your existing infrastructure, such as cabling or existing devices, to install the new device? You may use the Cisco Web site http://www.cisco.com to gather more information to select products based on your requirements.
---

SemSim.com http://www.semsim.com/ccna/learn.html

When selecting the right products for any network environment, keep the following considerations in mind: provides training resources for Cisco certification exams: CCIE, CCNP, CCNA, CCDP, CCDA. It offers FREE learning resources to students such as study guides and router simulation labs at it's online learning center located at .
Dig Deeper on Network Hardware