FastFacts on Power over Ethernet
Power up on Power over Ethernet with this edition of Networking FastFacts.

It would be difficult to overstate the importance of electrical power. Without it, life as we know would come to a standstill. But harnessing electrical power is sometimes easier said than done. Who hasn't found themselves on hands and knees futilely searching for an electrical outlet at one time or another?

But an emerging technology called Power over Ethernet (PoE) could make such a search a thing of the past, or at least more scarce, for enterprise IT departments. Put simply, PoE technology allows electrical currents to travel over data cables directly to networked devices. Wireless access points and IP phones, for instance, now can be powered via PoE rather than traditional electrical power cords.

Download this free guide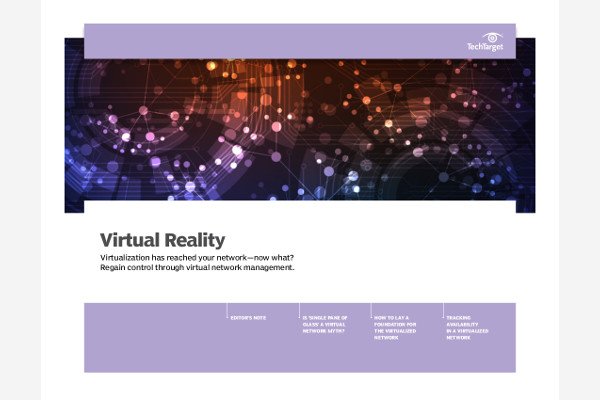 Download: Overcome Virtual Network Management Challenges
The virtualized network poses challenges to network management systems -- and as more hardware components become virtualized, that challenge becomes even greater. This handbook discusses the steps IT must take to both build and corral their virtualized infrastructure.
The benefits are numerous. With PoE, fewer cables are needed to wire enterprise networks, saving not only money but also reducing complexity. This makes networked devices powered by PoE much easier to manage. And if the power fails, all those devices that once would have been rendered useless are now still up and running thanks to PoE.
Making PoE even more attractive is the fact that it is now IEEE approved, known as the 802.3af standard. This means vendors are now free to build PoE compatibility directly into their devices, mollifying one of the technology's more glaring drawbacks.
But will PoE ever come to replace traditional electrical cables and power strips?
"I don't think so, at least not in the short term," said Carrie Higbie of The Siemon Company and a SearchNetworking.com expert. Higbie believes that too many devices require more power than PoE can supply.
On the other hand, nothing's out of the realm of possibility. Indeed, Higbie said an IEEE working group is currently experimenting with something called Power over Ethernet plus that ultimately could double the amount of power PoE is capable of carrying. But the completion of that standard is still years away.
For more information on PoE and to determine if it's right for your network, check out the following Search Networking.com resources: