Problem solve
Get help with specific problems with your technologies, process and projects.
How to serve the SMB converged services market
The converged communications services trend is taking off for SMBs, with VoIP leading the way, but service providers need to better understand what drives this market. Find out more from the results of AMI Partners' 2007 communications survey.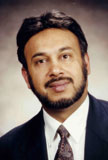 Small and medium-size businesses (SMBs), or companies with up to 999 employees, in the U.S. are looking at adopting converged communications services at a faster pace than in previous years, according to the latest AMI Partners' communications study. SMBs in the U.S. have been slow to adopt converged communications, but this trend is changing.
To serve the SMB market effectively, telecom service providers need to look at SMBs' needs, as well as what drives SMBs to move to traditional and converged communications solutions. Here's why:
lT shortage. Most SMBs either have no IT staff or a small IT staff that is already busy addressing IT basic break-fix issues. Small and medium-sized businesses are looking to outsource non-core IT and communications services. Yet the total U.S. IP communications and managed services opportunity is estimated at more than $30 billion this year and will grow at a compound average growth rate (CAGR) of 15.6% until 2010. Service providers should consider adding managed security, managed backup/business continuity, network management, hosted e-mail services, web hosting, applications and database hosting, and IT infrastructure management. No single service provider is providing all of these services to the SMB market. Today, SMBs are buying some of these services piece-meal from several companies, which creates management and problem resolution problems.
No dominant provider. No single service provider is currently dominating IP communications for a broad range of IP services, including hosted/managed VoIP, so the field is wide open for regional and large traditional telecom and cable service providers, VARs, and IT services companies like IBM Global. With 6.2 million SMBs (not including home-based businesses) in the U.S., national and regional providers can compete for a large number of customers.
Security and backup needs. More than 10% of U.S. SMBs now use a managed firewall service and more than 15% are using managed VPNs. The opportunity for online/off-site data storage and backup is also increasing, driven by business continuity and disaster recovery needs and has risen to 11% among small businesses and 15% among midsize businesses.
Understanding the SMB market. Service providers need to develop a deep understanding of the SMB demographics, buying behavior, decision marking criteria and current/planned adoption of hosted and on-premises solutions. Scaled-down versions of enterprise solutions are not appropriate for SMBs. This in-depth information can be gained by looking at information and market research sources that focus on the SMB companies.
Differentiating your services. To be successful in selling converged services, service providers need to:
Have channel partners develop C-level and IT management relationships with SMBs to become trusted advisors to SMBs
Develop a bundled services approach
Focus on proactive customer support
Develop local relationships to provide on-site support (if needed)
Make it easy for SMBs to find your services
Give them some idea of pricing models
About the author: Sanjeev Aggarwal is the vice president of SMB IT infrastructure solutions at AMI Partners (New York). For more information, please go to www.ami-partners.com. AMI-Partners specializes in IT/Internet/Communications solutions, actionable market intelligence, and venture capital services with a strong focus on Global SMBs (Small-Medium Business Enterprises with 1-999 employees), as well as extended coverage of larger corporate enterprises (1,000 or more employees) and Home-Based Businesses—providing an integrated go-to-market perspective across enterprise market sectors.
This was last published in
September 2007