Tierney - stock.adobe.com
Get started
Bring yourself up to speed with our introductory content.
How businesses can gear up for Wi-Fi 6 hardware
The latest wireless standard, Wi-Fi 6, is coming to an enterprise near you. As a result, businesses will need to plan accordingly as they evaluate Wi-Fi 6 devices.
With the rising tide of awareness and media coverage of Wi-Fi 6, plenty of individuals and organizations are wondering how they'll jump in and take advantage of the latest wireless standard. Depending on the circumstances and scenario, moving to Wi-Fi 6, also known as 802.11ax, may be fairly trivial. Or a migration to Wi-Fi 6 could be a significant IT project. So, what determines the complexity?
Network size considerations. Updating a small network environment is generally just a matter of spending some money and swapping out relevant network devices. This doesn't change with Wi-Fi 6 hardware, but you also need to keep some important things in mind.
Not all wireless vendors are offering Wi-Fi 6 equipment. The leading enterprise vendors have early Wi-Fi 6 gear, as do consumer-side providers, such as Asus. Many of the SMB players, such as Ubiquiti and Datto, don't yet have 802.11ax enterprise offerings, so their customers will either have to wait or switch vendors.
Client devices. Networks exist to serve the users of connected devices. With client devices, you need to pay close attention to what you're buying. Dell's high-end laptops, for instance, have a Wi-Fi 6 adapter, while Dell's lowest-end laptop still ships with 802.11n. If you have a compatible laptop, you might opt to just upgrade the adapter to accommodate Wi-Fi 6.
Even Apple's most expensive devices have yet to include Wi-Fi 6. Some smartphones have Wi-Fi 6, and more phones will include the wireless standard as newer models come out. Basically, the devil is in the details, and devices not equipped with 802.11ax adapters will not deliver Wi-Fi 6 data rates.
What talks to what? Whether the focus is at home, in the SMB space or in the biggest enterprise networks, knowing what connects and talks to what in the network is pretty important in evolving Wi-Fi 6 wireless LAN (WLAN) environments. Plus, managing expectations is essential.
The fastest Wi-Fi 6 hardware in the world will still disappoint if the network has not been properly designed.
If I go to Wi-Fi 6 at home on both my router and client devices but most of my traffic is to the internet out of a 25 Mbps internet service provider connection, it really doesn't matter that I'm getting wireless data rates above 1 Gbps.
In large enterprise WLANs, if I fully expect my Wi-Fi 6 client devices to tax my Wi-Fi 6 access points, I need to pay attention to my AP switch port uplinks. Will I need to upgrade from the current de facto standard of 1 Gbps uplinks? It's quite possible -- if not right away, then within the near future.
While you're auditing your switch speeds in advance of Wi-Fi 6, you'll also want to make sure your Power over Ethernet environment is matched to whatever APs you envision deploying.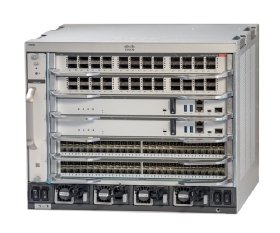 Getting ahead? It almost seems silly to say, but Wi-Fi 6 networks need well-designed Wi-Fi 6 wireless infrastructure and Wi-Fi 6 client devices to take full advantage of the lofty multi-gig data rates promised by the new standard.
Going back to the network size paradigm, you may be able to upgrade a small network environment end to end from the perspective of budget and labor. But larger environments may need a phased-in approach.
Even if you don't expect an immediate influx of Wi-Fi 6 devices in the near future, you might want to roll out new 802.11ax APs -- and support switching and cabling, if needed -- so you're ready when new client devices show up. But deployment also depends on your budget cycles, risk tolerance for new technology and network upgrade project management approach.
Just remember, professional network design becomes more critical as the environment gets larger. The fastest Wi-Fi 6 hardware in the world will still disappoint if the network has not been properly designed.
This was last published in
February 2020
Dig Deeper on Mobile and wireless network technology