Problem solve
Get help with specific problems with your technologies, process and projects.
ACG Research names top seven cloud service providers
ACG Research selected seven cloud service providers that have the right cloud architecture, technology and services to assure customers about a move to cloud services.
A multitude of acquisitions have taken place at every level of the cloud computing ecosystem recently, including cloud service providers, hardware and software vendors, and systems integrators. And in some cases, these moves have influenced which companies made the ACG Research top cloud service providers list. Consider the following moves by major companies looking to rapidly gain and deliver cloud expertise or consolidate and improve their dominance with their current offerings:
…only a few [cloud providers] have the levels of technology, architecture and services that efficiently and cost -effectively help companies of all sizes move into the cloud.

Jerome Oriel, ACG Research
The market has also seen significant strategic alliances, such as the following:
Microsoft and Toyota forged a strategic partnership to build a global platform for Toyota Telematics Services using Windows Azure.
CA Technologies and Unisys entered into a joint venture that combines CA's virtualization and service management products with Unisys' virtualization and cloud advisory, planning, design and implementation services.
Despite a cautious approach by enterprises in terms of moving major mission-critical applications and their valuable data to the cloud, cloud services are expected to grow rapidly. According to Gartner Research, cloud services could reach $150 billion worldwide by 2014 from about $25 billion this year. Additional projections from In-Stat for the 2010 to 2014 time period are as follows:
The professional services and healthcare verticals will spend the most on cloud computing services, projected at 120% growth.
Software as a Service (SaaS) spending will increase 112%.
PaaS spending will increase 113%.
Top cloud service providers that have what it takes
All of this growth is a good sign, and although many companies offer cloud computing services, only a few have the levels of cloud architecture, technology and services that efficiently and cost effectively help companies of all sizes move into the cloud. To help sort it out, ACG Research has identified the top seven cloud service providers (not in order of preference) that have the right combination of cloud computing services elements, as well as different strengths and weaknesses depending on their cloud strategy.
Amazon Web Services. Within five years of providing computing resources to businesses from its network of data centers, Amazon Web Services now boasts thousands of corporate accounts in its portfolio, including Pfizer, Netflix and Coca-Cola, along with SMBs. The company is considered the leader in cloud services, bolstered by stock increases that grew from $73 to $189 a share (a 160% increase) from 2009 to 2011.
Verizon. This telecom giant made a big move by acquiring Terremark for $1.4 billion, supporting its strong interest in delivering services beyond connectivity. With this acquisition, Verizon positions itself as a serious cloud services competitor and could become the No.1 player in this arena, especially because it owns the pipes that deliver the information. Verizon already has 21 data centers worldwide and has added 13 more from the Terremark acquisition.
Rackspace. In terms of cloud revenue, Rackspace is the No.2 cloud provider. In December 2010, Rackspace acquired the following companies: Slicehost, an on-demand Xen-based virtualization server solution; Jungle Disk, an online storage software and services company; and Cloudkick, a solution that automates systems administration. Rackspace also recently bought Encoding.com, a SaaS product that allows users to transcode their videos into a variety of mobile and Web formats. The company has partnerships with Dell and Equinix to develop and promulgate OpenStack, an open source cloud computing platform. This alliance will position Rackspace to compete head on with Amazon. The company's stock grew from $8 a share in May 2009 to $45 a share in April 2011 (a 462% increase).
Salesforce.com. Salesforce.com has always been a pure cloud player. The company's cloud services include tightly integrated PaaS and SaaS services, which leads to vendor lock-in. With the acquisition of Heroku in December 2010, Salesforce.com is reaching customers that do not want to lock in with a single provider. By acquiring Radian6, a social media monitoring and engagement platform, and social productivity tool vendor Manymoon, and offering their technologies as its core technology, Salesforce.com has established a stake in social CRM applications. The company has brought to market a very interesting enterprise-oriented Facebook service called Chatter.com. The stock went from $42 a share in May 2009 to $138 a share in April 2011 (an increase of 228%).
Google App Engine. Google App Engine has won several deals with Web, gaming and mobile companies, as well as government organizations. The new version of Google App Engine brings Java and Python run times even closer to parity. Since Google launched email services, and a business and collaboration applications suite, the company has reached more than 3 million businesses that use at least one of its services. Google also claims 91 pending patent applications related to cloud computing.
Joyent. Joyent's platform enables teams to collaborate and communicate with email, calendars, contact/file sharing and other shared applications. LinkedIn uses Joyent's services to scale approximately 1 billion page views a month. The self-labeled "on-demand computing provider" has developed, built and scaled Ruby on Rails applications, which gives the company an impressive infrastructure and a robust methodology on how to deploy and scale Rails applications up or down. Joyent and Dell have also joined their efforts to sell preconfigured cloud infrastructure packages. Joyent announced another strategic partnership with Nexenta Systems, an open storage solution provider, which provides enterprise-grade features like deduplication, thin provisioning, compression, unlimited scalability, inherent virtualization and data protection. This alliance delivers an ideal turnkey offering for service providers to present to their customers. Joyent has also partnered with Taiwanese giant MiTAC Information to deliver cloud services and solutions to the Asian market.
Windows Azure. Microsoft's Azure cloud computing solution is strategically important for the company. Available for the past year, Azure has three core components consisting of compute, storage and fabric. The solution includes five services: Live Services, SQL Azure, AppFabric (formerly .NET services), SharePoint Services and Dynamic CRM Services. The U.S. Department of Agriculture (USDA) is migrating its enterprise messaging service, which includes email, Web conferencing, document collaboration and instant messaging, to Microsoft's cloud computing offerings. The USDA is the first cabinet-level agency to move its email and collaboration applications to the cloud. The project will consolidate 120,000 users spread across 21 email systems. The budget is estimated at approximately $27 million. The sale was led by Dell, which offers Microsoft Online Services cloud computing tools.
Cloud providers work to redefine IT delivery and use
To grab the silver lining in the cloud, service providers are redefining the landscape and shaping a new way to deliver and use IT. Telecom operators are offering services beyond their traditional connectivity solutions, competing with systems integrators like Unisys and Capgemini. At the same time, systems integrators are developing strategic partnerships with cloud service providers or developing their own cloud platforms like IBM. Traditional hardware vendors like Dell and HP are heavily investing in cloud technologies and redefining their business models to deliver IT services.
Despite the jockeying for position, the goal of these companies is to deliver and consume IT as a commodity, where everything can be completely outsourced and largely automated. The ultimate purpose of the cloud is to remove the enterprises' burden of heavy IT investments and force them to reassess costs associated with the design, deployment, maintenance and upgrade of architecture and applications.
IT has always been an asset to help run companies more efficiently and to increase productivity. And now more than ever, because the world is changing at a fast pace, corporate IT has to adapt quickly to enable rapidly evolving business processes needed by functional entities such as sales, marketing, finance or engineering. The integration of cloud computing technologies will allow this flexibility.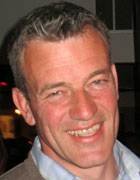 About the author: Jerome Oriel, principal consultant for the cloud service business for ACG Research, offers a comprehensive cloud program consisting of training modules, including strategies to support vendor and MSP go-to-market processes based on industry best practices. Click here for more information about ACG Research's Cloud Service practice or contact Jerome Oriel at joriel@acgresearch.net.