News
Stay informed about the latest enterprise technology news and product updates.
Interop 2011: Five hot cloud networking products for your radar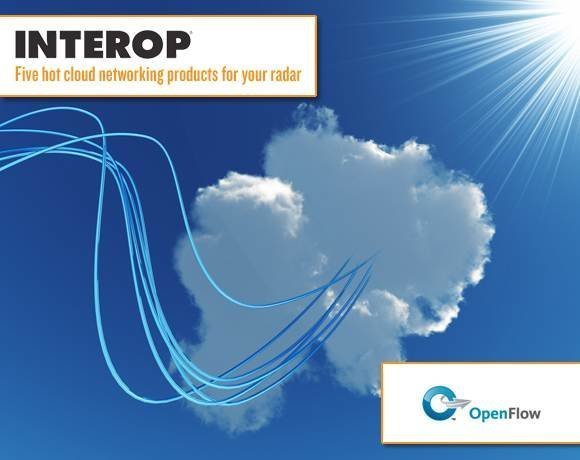 The OpenFlow specification is all the rage at Interop 2011. The standard lets network engineers remotely control forwarding tables for network switches and routers regardless of vendor type. That means they have the ability to support a network fabric across multivendor equipment, as well as the ability to closely guide and automate network behavior for cloud automation and provisioning.
OpenFlow hosted a lab on the Interop show floor, but networking vendors didn't miss their chance to market switching products based on the OpenFlow specification. NEC Corp. won Best of Interop 2011 for its OpenFlow-based ProgrammableFlow network architecture that includes the OpenFlow-based PF5240 switch with 48 ports of Gigabit and 4 ports of 10 Gigabit Ethernet.
Extreme Networks also announced an OpenFlow-based network architecture, the Open Fabric solution, which includes the super-sized BlackDiamond X8 switch, supporting 768 10 Gigabit Ethernet (GbE) ports or 192 40 GbE ports; and the Summit X670 top-of-rack switches with 48 10 GbE ports or four 40 GbE ports.
View All Photo Stories