Five venture capitalist firms that invest in the SDN market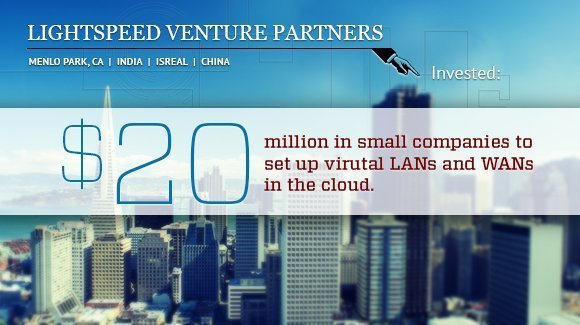 Back in 2011 and 2012, Lightspeed Venture Partners led a round of investments into Plexxi, an SDN-based centralized network orchestration and controller platform. Lightspeed was joined by investors Matrix Partners and Northbridge Venture Partners.
In 2012, Plexxi announced the start of a private beta program for its integrated hardware-software offering that allows data center operators to build and manage a network from the "perspective of the needs of the application workflows," wrote Plexxi CEO Dave Husak in a company blog post. "The speed with which our investors committed and closed this round is a strong validation of our approach," he said.
Along with Jafco Ventures, Lightspeed also invested $20 million in SDN company Pertino, which enables small companies to set up virtual LANs and WANs in the cloud. Pertino "empowers the little guy," LightSpeed's Arif Janmohamed wrote in a blog.
"Rather than having to wait for IT to buy provision and configure a piece of hardware … [Pertino] envisioned a model that simplified the adoption of cloud services," he wrote.
More resources about the SDN market:
Learn about the growth in the SDN market in this graphic
Read about the impact of controllers on the 2013 SDN market
View All Photo Stories