Five venture capitalist firms that invest in the SDN market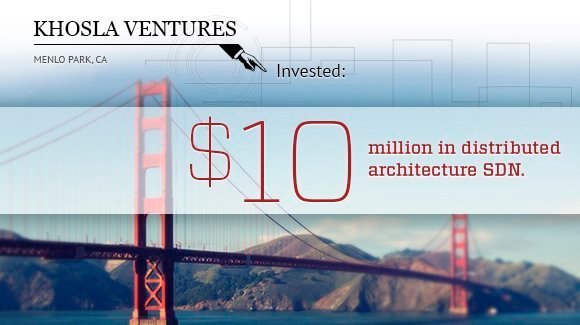 Source:
graphic by Brian Linnehan; image: Fotolia
Last year, about a week after the VMware/Nicira acquisition, Khosla Ventures announced it would invest $10 million in Contrail Systems and its distributed architecture SDN. Vinod Khosla, who led the investment, said Contrail is looking to address "the cost/performance standards typical of traditional vendors" by creating a federated and standards-based virtualized network control solution that's OpenStack-enabled.
Despite the swiftly increasing number of SDN and network virtualization vendors, Ankur Singla, Contrail CEO, said the company's solution was clearly different than competitors' since it created a distributed architecture and could operate "with a greater variety of equipment" using both BGP and XMPP protocols. Larger institutions, Singla said, would eventually need this technology to create their own Web-scale cloud to run data-heavy custom applications.
This approach caught the eye of Juniper Networks, which announced in December 2012 that it would be buying Contrail in a deal worth $176 million. As a result, investors saw a lofty return, while Contrail received $57.5 million in cash, plus 5,819,148 shares of Juniper stock.
In addition to Contrail Systems, Khosla Ventures has invested $25 million in SDN firm Big Switch.
View All Photo Stories