Share this item with your network:
Building the infrastructure for the changing face of IT

tiero - Fotolia
Evaluate
Weigh the pros and cons of technologies, products and projects you are considering.
New network visibility tools create legacy and clarity issues
Clarity is crucial to all enterprises. As networks undergo technology shifts, managers are finding new network visibility tools to gain a clear look across the organization.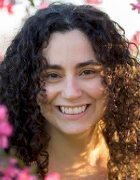 By
A North American household now includes an average of seven connected devices, according to a report by network company Sandvine, based in Waterloo, Ont. Imagine not knowing where or what any of those devices actually are. Now imagine an enterprise trying to keep track of hundreds or thousands of devices with limited network visibility tools.
Virtualization, software-defined networking and other technologies are changing how businesses manage their systems. But these services are creating a cloudy picture for network managers, who are monitoring so many varied traffic patterns across far-flung regions that they are losing sight of the laptops, tablets, smartphones and other devices plugged into their enterprise networks.
New network visibility tools and analytics might be able to come to the rescue for enterprises, as analysts discuss in this special edition of Network Evolution. Read our cover story to find out what the experts are saying will help legacy network systems.
Using network visibility tools and knowing what's on your system helps when the network is up and running. But what do you do when your enterprise experiences a network outage that can cost millions? Users offer tips for reducing the pain of an expensive and disastrous outage in this issue ("In Today's Network, You Break It ... You'll Pay").
Finally, in The Subnet column, find out what one network engineer does to anticipate and combat device failure before it occurs. Spoiler alert: He's not gazing into a crystal ball.
Next Steps
Overseeing the new hybrid network
Create visibility with SDN monitoring
Network manager's job evolves
This was last published in
July 2017
Dig Deeper on Network Security Monitoring and Analysis