Share this item with your network:
Building the infrastructure for the changing face of IT

JNT Visual - Fotolia
Evaluate
Weigh the pros and cons of technologies, products and projects you are considering.
Local area network design gets boost from SDN
Network pros improve LAN design, especially in automating policies, with software-defined network functions, or 'SDN-lite,' even if true full-featured SDN is still out of reach.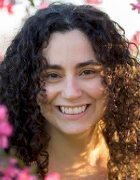 By
Imagine organizing a conference and not being sure who the attendees are or what they're interested in. It could...
Continue Reading This Article
Enjoy this article as well as all of our content, including E-Guides, news, tips and more.
be a disorganized mess -- or it could be organized using policies to identify attendees' interests.
Using pure software-defined networking in local area network design could function along similar lines.
Full SDN in local area network design could be forever on the horizon, but not all aspects of it. Some enterprises are looking at "SDN-lite" elements that enable centralized automation of policies that govern users. For example, the ability to automate LAN policies can cut down on the massive amount of manual labor required to provide users and devices with the ever-changing access they need to different parts of the network.
In this month's cover story, we look at the elements of SDN that have begun to filter into local area network design.
Also in this issue, network pros are seeing fast-paced evolution in their fields. What does that mean for their skill sets? At one university, it meant retraining the IT staff. See how Oral Roberts University is transitioning to cloud unified communications, as the IT team is taking on greater data analytics and computing roles.
Finally, in our Subnet Q&A, find out how first responders in the Santa Clara County Fire Department are using new technologies to stay more connected while battling fires and responding to medical emergencies.
This was last published in
September 2017
Dig Deeper on Software-defined networking