Share this item with your network: Building the infrastructure for the changing face of IT

iSTOCK/GETTY IMAGES
Evaluate
Weigh the pros and cons of technologies, products and projects you are considering.
It's not too early to worry about 40 and 100 GbE migration
It may seem early to consider 40 and 100 GbE migration since 10 GbE is so young, but with the explosion of video and cloud applications, users must build 10 GbE networks today that can be easily migrated in the future.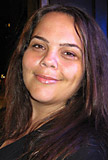 A few years ago, a group of network engineers unanimously laughed in my face when I brought up an article I was writing about 10 GbE migration. All of them were still using 1 GbE, and only a few were even testing 10 GbE switches. The transition, they said, would be long and slow. It was the classic gap between a user's reality and a journalist's research.
So it may seem even stranger this month that we have produced an entire issue about 40 and 100 GbE migration (we even have a piece pondering the future of 400 and Terabit GbE). After all, we are only at the very beginning of widespread 10 GbE implementation.
But things are different now than they were a few years ago. The need for capacity and speed is exploding as network teams build private and hybrid clouds and deliver video throughout their campuses and branch offices. So even if they don't need 40 GbE today, they'll need to build networks that can be transitioned in the future. And that won't be easy, as news director Shamus McGillicuddy reports in his feature "40 Gigabit Ethernet: The migration begins." The transition will mean testing new equipment as vendors race to release 40 and 100 GbE-ready switching. It will also require consideration of new cabling and optics.
But the challenges don't stop there. Existing monitoring, troubleshooting and management tools aren't ready to scale to new ultra-fast Ethernet networks, reports contributor Jim Frey in his feature "The 100 Gigabit Ethernet management challenge." The same problem exists in scaling firewalls and intrusion detection devices for 40 GbE networks. While vendors are working to upgrade monitoring and security appliances, engineers testing or newly implementing 40 GbE find themselves patching the problem by load balancing traffic across multiple 10 GbE-ready monitoring and security devices.
The purpose of this issue isn't to urge readers to invest in 40 and 100 GbE. Instead, it's to be sure that you are aware of the challenges that lie ahead so that when you invest in your current 10 GbE infrastructure, you do so with future migration to 40 and 100 GbE in mind. We hope these stories help.
This was last published in
November 2012
Dig Deeper on Network Infrastructure