Share this item with your network: Building the infrastructure for the changing face of IT

iSTOCK/GETTY IMAGES
Evaluate
Weigh the pros and cons of technologies, products and projects you are considering.
In BYOD networking, no single solution
Since there is no silver bullet for BYOD networking challenges, engineers need to get creative in technology integration … and then get management on board.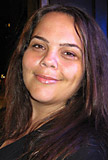 Too often BYOD networking challenges are boiled down to security, but that's only a fraction of the battle. As personal devices flood the enterprise, network managers are learning they may need to rearchitect their wireless LANs, find new troubleshooting tools, and most importantly convince C-level executives to fund these projects.
We start this issue of The Network Evolution ezine with a story that examines the BYOD challenges outside of security. We didn't expect to hear that personnel and management issues would play such a central role. In his piece, "BYOD challenges that lurk beyond network security," news director Shamus McGillicuddy reports that too often executive management would rather ban all devices than pay for a BYOD strategy. Yet business divisions within the organization later find ways to circumvent these bans, creating havoc for IT. On the flip side of this issue, McGillicuddy learned that once management does sign on to a BYOD plan, some employees resist the new policy because of the privacy issues linked to IT managing personal devices.
Once these issues shake out – and they inevitably will – network engineers will find themselves desperately trying to troubleshoot an overloaded wireless LAN, reports wireless expert Lisa Phifer in her piece ″WLAN troubleshooting strategies for BYOD." Phifer recommends using a mix of proactive and reactive tools to optimize device performance on the network. The goal would be to get as much performance as possible out of the WLAN before IT shops are forced to upgrade the whole network.
All of this is not to say that BYOD security shouldn't be taken seriously. After all, there is no silver-bullet solution to BYOD security and access control. In the article "Four IT shops with differing BYOD network security strategies," contributor David Geer interviews four educational institutions with totally distinct strategies, but all of them integrated a spectrum of tools that ranged from mobile device management applications to out-of-band network management systems.
The underlying theme in all of these stories seems to be that there is no single solution to BYOD management and security. Now more than ever, engineers must be innovative in network design and management strategies. We hope some of this information will help them in this process.
Dig Deeper on Troubleshooting Wireless Networks