Share this item with your network:
Building the infrastructure for the changing face of IT

michelangelus - Fotolia
News
Stay informed about the latest enterprise technology news and product updates.
High-speed DCI technologies critical in age of cloud, big data
High-speed data center interconnect can help network managers handle the data explosion, preventing east-west traffic jams in the era of cloud and hyper-converged infrastructure.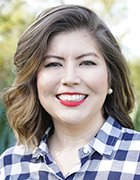 By
They say that in life, only two things are sure -- death and taxes. It seems, however, that we can add another certainty to that short list: data proliferation. IDC predicts that between 2010 and the end of 2020, the global volume of data will have grown 50-fold. That means in just a few years, the digital universe will encompass a staggering 40 billion terabytes of information.
Data center interconnect (DCI) won't do much when it comes to death or taxes, but DCI technologies can help organizations handle the deluge of information flooding IT systems, as it rushes throughout the enterprise, to the cloud and back. In this edition of Network Evolution, we explore how faster DCI technologies keep east-west traffic from becoming east-west traffic jams as new system designs change the flow of data through the network ("Need for speed: Demand for faster DCI technology grows").
Also in this issue, we check in on the ongoing debate over the Cisco Certified Internetwork Expert certification's relevance, in light of recent updates to the written exam ("CCIE certification debate continues despite exam's SDN, cloud updates"). Will the test's new "evolving technologies" section -- covering cloud, programmable networks and the internet of things -- silence critics who say the CCIE is so 2007?
And finally, we head to the ivory tower to explore how some of the top U.S. universities teach -- or don't teach -- software-defined networking today ("Learn SDN in school, experts urge today's networking students"). Find out why experts say a new textbook could signal a tipping point in SDN education.
This was last published in
October 2016
Dig Deeper on Data center interconnect