Share this item with your network:
Building the infrastructure for the changing face of IT

animind - Fotolia
Evaluate
Weigh the pros and cons of technologies, products and projects you are considering.
Aligning IT with business still a struggle for enterprises
The idea of aligning IT with business needs has been around as long as tech itself. But enterprises still struggle with siloed hardware, security and cloud applications.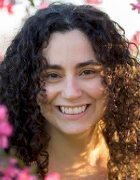 By
One of the very first telephone networks to exist in the United States connected 19th century farmers and homesteads with barbed wire. Predating the invention of the telephone in the 1870s, barbed wire sprawled across the prairie as landowners built their homes, and it was able to conduct signals that allowed far-flung and isolated families to talk to one another and feel like they belonged to a community.
The barbed wire telephone system had its challenges, not least of which was stampeding cattle knocking it down. But the people who built it understood a fundamental truth that technology, to be successful, must also support their business need, in this case, to bring people together.
In this issue of Network Evolution, a similar theme of aligning IT with business needs runs throughout. Here, we focus on three critical areas: hardware management, enabling unified communications (UC) and the integration of network management and security.
The hardware underpinning enterprise networks in 2017 has come a long way from barbed wire. Today, for example, more organizations are comfortable putting applications and network functions in the cloud. But deciding what stays on-premises and what goes to the cloud requires communication, and aligning IT with business units, to determine what's best for the organization.
The call for alignment is not new. The Information Technology Infrastructure Library framework (ITIL) on IT governance to accomplish aligning IT with the business was first established in the 1980s. Now in its third version, ITIL v3 focuses on integrating IT services into all business units.
ITIL v3 itself is a decade old, which means the concept of IT as a business enabler took root well before the unified communications and collaboration market really took off. And yet, IT managers still don't always know which UC applications are on the network, and enterprise users are unsure which collaboration tools really help them complete the work most important to the organization.
Security could very well be the most important area where aligning IT with business needs is critical. As network attacks continue to increase, network and security teams must possess a singular vision to protect the system, users and information. Yet the two departments more often work in siloes without understanding the roles each performs.
Education is one way for network professionals to understand the importance of aligning IT with business. In this month's Subnet, one network specialist explains his journey of continuing education and its impact on his career development and why that journey never really stops.
This was last published in
November 2017
Dig Deeper on Network Security Monitoring and Analysis