Share this item with your network: Building the infrastructure for the changing face of IT

iSTOCK/GETTY IMAGES
News
Stay informed about the latest enterprise technology news and product updates.
After much talk, network virtualization is finally becoming a reality
For years, companies like Cisco have promised network virtualization, but with network software overlays and software-defined networking, the technology is finally coming to life.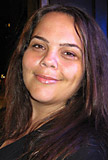 Almost five years ago, I set out to write a story about network virtualization. I knew almost nothing about the topic, and after a lot of research, I basically ended up understanding it just as little.
At the time, Cisco VP Marie Hattar sat with me in the basement of the Javits Center in New York City for an hour trying to explain the future of network virtualization—the intelligent network, the application-aware network, the flexible network.
The problem was, the technology wasn't truly in action yet, so I had a hard time comprehending it. I kept asking, "How is this any different than using VLANs?" And Hattar finally gave up and offered me the familiar, "oh-you-poor-dear" look that tech reporters often get when we hit a wall.
All these years later, the promise of network virtualization is finally becoming a reality. We are starting to see the use of dynamic, flexible network virtualization platforms that allow virtual network segments to be automated and provisioned on demand along with compute and storage for a whole new approach to data center networking.
I wasn't so wrong back then in asking about VLANs. After all, they are virtual instances or segments of a network. The problem was, they were just as static as the underlying physical network, and they were limited in number. That's all beginning to change – and that's a big part of network virtualization.
We've figured out protocols, such as VXLAN and NVGRE, to create network tunnels or software overlays that allow for thousands of VLANs to be provisioned dynamically. Using these protocols, there will be multiple paths to network software overlays and virtualization, as we uncover in the feature, "Overlays Enable Virtual Network Abstractions."
It was the swift uptake of server virtualization that forced network engineers to create dynamic virtual networks inside the stack in order to route virtual machines. Now it's time to connect those virtual networks to physical infrastructure outside the stack. In his feature, "Integrating Virtual and Physical Networks," tech journalist David Geers explores multiple methods to bring network virtualization outside of the stack.
As engineers learn to bridge physical and virtual networks, network virtualization and software overlays will play a key role in networking hybrid clouds for total orchestration. The cover story, "Hybrid Cloud Networking Falls Short, But Not for Long," explains how a combination of software-defined networking, network virtualization platforms and orchestration tools will soon enable engineers to manage two disparate clouds as one.
Looking back on my quest all those years ago, if I had been a bit swifter, I probably could have gleaned a lot of this from what Hattar was trying to explain to me. After all, Cisco had much of this in its sights then. And even now, hardware vendors including Cisco, Arista and Juniper have enticing strategies for network programmability and virtualization, alongside startups like Big Switch and Embrane. It will be interesting to see how they bring these technologies to life and to market in the coming year.
About the author
Rivka Gewirtz Little is the executive editor for TechTarget's Networking Media. She works with editorial staff to develop content aimed at readying businesses for the changing nature of the network, including its infrastructure and applications. Little has been covering telecommunications and networking since deregulation of the FCC in 1996. She began her career as a daily news reporter in Texas and has been a frequent contributor to The Village Voice, The Houston Chronicle and numerous technology and business publications.
Dig Deeper on Network virtualization technology