Share this item with your network:
Building the infrastructure for the changing face of IT

kosmin - Fotolia
News
Stay informed about the latest enterprise technology news and product updates.
Microsoft SDN stack to challenge Cisco, VMware
Microsoft is preparing to release a Windows Server SDN stack that could make the company a rival to Cisco and VMware in software-defined networking.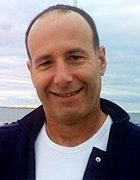 By
Microsoft's Azure Stack, in combination with Windows Server 2016, stands to make the software company a major player in the SDN enterprise market, alongside Cisco and VMware.
Microsoft introduced this week a technical preview of the Azure Stack, which is expected to ship this year along with Windows Server 2016. The SDN stack has the technology needed to make Microsoft a strong competitor in the space, particularly as a provider of interoperability between enterprises' private clouds and Microsoft's public cloud, Azure.
"I do expect Microsoft to become a major SDN player," said John E. Burke, an analyst at Nemertes Research. "As with [Microsoft's] Hyper-V and Azure, it will take a little time for the momentum to build and enterprise comfort levels to rise."
Microsoft has built into the Azure Stack several components that are expected to make SDN attractive to enterprises. The technologies include a network controller, load balancing and support for Virtual Extensible LAN (VXLAN), an encapsulation protocol for running an overlay over a traditional hardware-based Layer 2 and Layer 3 network, said Mark Scholman, an Azure consultant at Inovativ, a Microsoft technology specialist based in the Netherlands.
A VXLAN takes control of the network out of the hardware and places it instead in software running on a server. In Microsoft's case, it's the Azure Stack running on Windows Server 2016 or Linux.
The technologies in Azure Stack are a "big game changer," Scholman said. That's because they provide a consistent application development and deployment platform between Azure and a private cloud built with Azure Stack in an enterprise data center.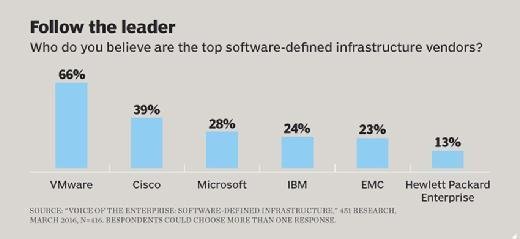 Microsoft's SDN stack
At a high level, Microsoft's SDN stack starts with the Azure Resource Manager, a framework that lets administrators deploy, manage, and monitor Azure and private cloud resources built with Microsoft technology, Scholman said. Underneath is a network resource provider that talks to the controller, which provides applications with network services, such as load balancing or a virtual private network.
Developers would build applications for Azure or the Azure Stack using Microsoft's Visual Studio suite and the Azure software development kit.
Microsoft is betting that lots of enterprises will want to use its SDN stack for running some workloads in Azure and others in-house. For example, the customer-facing front end of an application could run in Azure, while the collected data is processed and stored in a company's data center.
Such a scenario might be necessary to comply with a country's privacy laws. Splitting workloads between a private and public cloud can also reduce a company's IT expenses.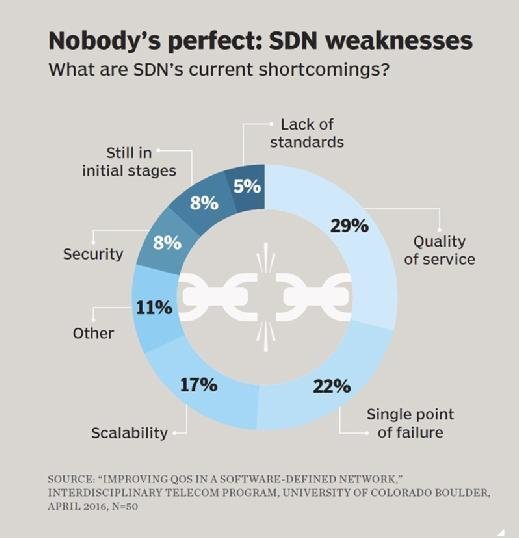 Microsoft already seen as an SDN player
Even without a fully baked SDN stack, Microsoft is already on enterprises' radar. A global survey of companies and public cloud providers found that a "significant number" identified Microsoft as an SDN vendor, said Brad Casemore, an analyst at IDC. These companies were interested in using Microsoft technology in their hybrid cloud initiatives.
"Microsoft will still need hardware partners for the network underlay, just as VMware has underlay partners for [SDN product] NSX," Casemore said. "But Microsoft will indeed be increasingly perceived as an SDN vendor within its installed base of customers."
Microsoft will still need hardware partners for the network underlay, just as VMware has underlay partners for [SDN product] NSX.

Brad Casemoreanalyst at IDC
To date, industry experts have said Cisco and VMware are in the best position to bring SDN to many enterprises. Both vendors are leveraging successful product lines to sell their SDN frameworks. In Cisco's case, it's network switches, while VMware is tapping the many companies using its data center virtualization platform.
Chances are the SDN market will be big enough to support the three vendors and more. The market -- comprised of physical network infrastructure, applications, virtualization and control software, and professional services -- will grow at a compound annual growth rate of nearly 54% to $12.5 billion in 2020, according to IDC.
Dig Deeper on Software-defined networking