imelamory - Fotolia
News
Stay informed about the latest enterprise technology news and product updates.
Case study: Dental clinic tests SD-WAN as MPLS replacement
As the T1-based MPLS networks at Kool Smiles pediatric dental clinics struggled to meet demand, Talari Networks offered an SD-WAN alternative.
Located in areas where both reliable healthcare and high-quality broadband are often in short supply, national children's dentistry provider Kool Smiles is on the cutting edge of a wide area networking trend -- replacing MPLS connections with software-defined wide area network (SD-WAN) technology to connect branches over the public Internet.
When Kool Smiles dentists can't access diagnostic digital images from the central server, they can't treat patients, which ultimately undermines both revenue and quality of care. In some inner-city and rural areas where the chain operates, the company says it is more or less the only game in town, making the need for operational efficiency paramount.
In early 2012, network connectivity issues and hundreds of hours of downtime a month in certain offices prompted Kool Smiles' business support provider, Benevis, to test-drive an alternative to the company's MPLS, which runs over T1 lines. Benevis rolled out Talari Networks' T510 APN SD-WAN appliances in three high-traffic, low-performance offices -- one in inner-city Baltimore, one in rural Texas and another in suburban Virginia. The new setup connected the Kool Smiles branches over the public Internet, rather than using more expensive multiprotocol label switching (MPLS) wide area network (WAN) links.
The result: more stable, less expensive connections with better throughput, less latency and reduced jitter.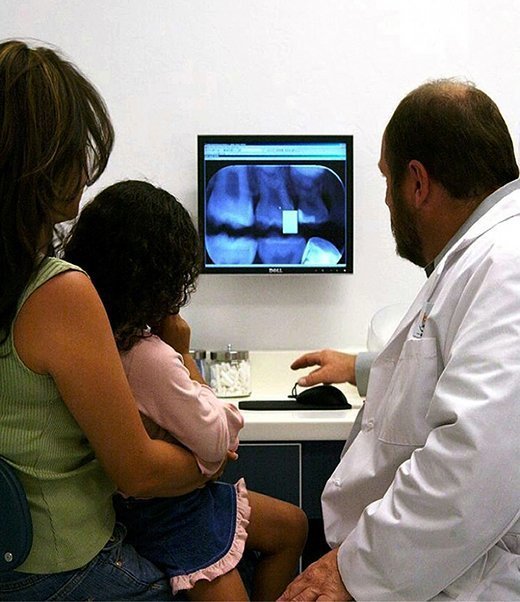 "We asked the users if they felt like there was snappier performance, because that was one of their complaints, that the network was slow," said Andrew Gurbaxani, director of telecom at Benevis. "They said they felt it was definitely an improvement. So, first of all, that eliminated three trouble spots in our network, which was great, and it gave us justification for pursuing further rollouts."
Pilot leads to hybrid WAN plan
Following the successful pilot program, Benevis implemented Talari's overlay technology in 30 of Kool Smiles' 130 clinics. Roughly half of those use only commercial broadband links, while the other half now have hybrid WANs, which integrate the cheaper Internet links with MPLS connections.
For maximal performance, Talari's platform requires at least two connections to form a "network conduit." The Talari devices monitor network conditions -- such as jitter, packet loss and latency -- and dynamically mix and match bandwidth from each link as needed, prioritizing certain kinds of traffic based on network rules. For example, high-priority VoIP packets can be duplicated and sent across both connections simultaneously to ensure minimal latency and packet loss.
Because some Kool Smiles sites had only single alternate broadband circuits available (cable, DSL or fixed wireless), Gurbaxani said Benevis used a carrier T1 Direct Internet Access circuit to form the second leg of the conduit.
The hybrid WAN option is more expensive, because the existing T1 line is maintained in addition to the new broadband circuit. But Benevis said the costs are offset by better performance and increased uptime, which leads to higher patient satisfaction and more office revenue. Gurbaxani said that if Benevis could provision dual broadband connectivity at each Kool Smiles office, it would deploy Talari's APN appliances across Kool Smiles' 130 locations.
The company said that before it turned to Talari, the 30 Kool Smiles sites with the worst WAN performance couldn't access the network an average of 280 minutes per month -- with some sites reporting as much as 14 hours of downtime each month. After the Talari edge devices were installed, downtime for those 30 clinics dropped to an average of 84 minutes monthly. Network spend was reduced by 39% in some locations, Gurbaxani said.
The Talari deployment yielded other dividends, Gurbaxani said, adding that SD-WAN is a tool Benevis will use to slake the ever-increasing thirst for raw bandwidth. Benevis' incumbent T1 provider viewed the Talari SD-WAN option as such a threat it cut the company's service rate by 20%.
That result doesn't surprise analysts at Nemertes Research, who predict that 2015 is the year MPLS networks will sustain a mortal blow at the hands of software-defined WAN.
"We are going to see a sharp increase in the number and importance of branch offices that are being connected up just over the Internet … rather than with a private WAN connection," analyst John Burke said.
Technical challenges to SD-WAN deployment?
Of course, barriers to adoptions exist. Benevis had to adjust routing tables and learn how to install the Talari boxes, although the company says the learning curve was relatively painless. Then there was the struggle to win hearts and minds on the ground.
"I think that initially people treated [broadband-based SD-WAN] with skepticism. They say, 'Hey, I'm running my enterprise on this, I need the carrier-grade groomed T1 type circuit,'" Gurbaxani said.
His pitch: that Talari devices manage traffic flow at least as well as the big carriers, enabling detailed monitoring of network parameters like latency and jitter.
"I think Talari now has the ear of larger enterprises that were initially more skeptical of a service that relied on commercial broadband," he said.
Burke said that over the last four or five years, he's seen an increase in the number of large, critical branch offices relying on broadband for both primary and backup connections. He said that this essentially serves as a confidence-building exercise, allowing IT staff to get comfortable with the general reliability of broadband before they consider implementing SD-WAN.
Meanwhile, companies that don't have that level of trust in broadband from firsthand experience will demand to see solid examples of success on the ground, before they are comfortable ditching their T1 connections. Burke said this is the year when enough anecdotal evidence becomes available to sway users, with the prospect of higher bandwidth at lower cost generating increasing enthusiasm.
"In the past, it hasn't been enough to get over the unease, and this is the year when I think that [the potential benefits] start to easily outweigh the unease," he said.