News
Stay informed about the latest enterprise technology news and product updates.
Network Innovation Award: Big Switch's OpenFlow SDN architecture
Big Switch's OpenFlow SDN architecture, which includes a controller, network virtualization app and monitoring tool, won the Network Innovation Award.
Editor's note: Big Switch Networks is the winner of the January SearchNetworking.com Network Innovation Award for its OpenFlow-based software-defined networking strategy. In November, the company unveiled an OpenFlow SDN architecture, which includes a controller, network virtualization platform and network monitoring application. Big Switch also published open northbound APIs so partners can develop their own network apps.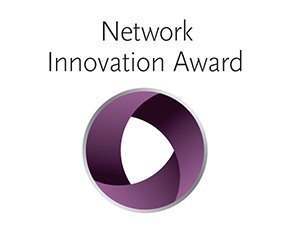 Big Switch may be one of the first companies to productize an OpenFlow software-defined networking (SDN) architecture, but company executives are under no presumption that engineers will suddenly toss aside their existing network hardware for an entirely new approach.
So when the company launched commercial products in November, it aimed to provide options for customers who might want to start slowly by using SDN to solve isolated problems in a traditional network, as well as for those who are ready to completely rethink their data center networks.
Big Switch believes some customers will maintain their traditional networks, but apply SDN to better tackle challenges, such as load balancing, said Big Switch's Vice President of Marketing Jason Matlof. Big Switch hopes these customers will then move to more complex applications like automated network virtualization and provisioning in the private cloud. Once they see the benefits of SDN in isolated instances, they're more likely to consider re-architecting their data center networks.
With this evolution in mind, Big Switch's product release included an OpenFlow controller and two northbound applications -- a network virtualization platform and a network monitoring tool.
The Big Network Controller is an OpenFlow-based controller that, used to its maximum potential, can fulfil the key SDN promise of an abstracted, centralized controller that applies forwarding policy and management across an entire network of virtual and physical switches. The controller can manage more than 1,000 switches and 250,000 new host connections per second, allowing engineers to create a fabric among all of the underlying virtual and physical network devices. Centralized network control revolutionizes how an enterprise uses its networking team.
"The goal is to move from a network where every box is configured separately, and where you have people logging into individual switches to make configuration changes," said Big Switch CEO Guido Appenzeller. "Now high-level policy can be mapped down into the switches [from the controller]."
The controller also lets users create their own so-called northbound applications to uniquely manage policy and traffic across their virtual and physical networks. One example would be using the controller to direct specific traffic flows to designated firewalls for tighter policy implementation.
Big Switch will continue to write its own network applications on top of its controller. As one example, the Big Virtual Switch, a network virtualization platform, allows engineers to automate provisioning of virtual network segments or tenants in the cloud to support virtual workloads. The platform acts "as one big switch," Appenzeller said -- hence the company's name.
Engineers can integrate this network provisioning into the overall OpenStack cloud orchestration system, using the OpenStack Quantum application programming interface (API) to "inherit information" from the server side. When users provision virtual machines, "a network is automatically created," Appenzeller explained. In this process, two interfaces are exposed: one that allows server-side engineers to provision virtual machines (VMs), and the other that is "aimed at the networking team so they can do all the configuration."
"You point one at the other, and at that point you can define the terms and say if someone creates virtual machines, 'We want network a, b or c.' Once they define the type of network, they can automatically [provision] to go along with virtual machines," he said.
Network virtualization is a key promise of SDN and Big Switch's strategy, but at least in the near term, company executives expect to see bigger uptake of its network monitoring application, Big Tap. With Big Tap, users deploy a Big Network Controller along with a series of switches that can form a parallel SDN to the production network. Then flows from the production network are replicated and sent through to a central network monitoring device in the parallel network. Using the controller and parallel network, Big Switch can choose to monitor any flow anywhere on the network with simple commands -- a huge departure from traditional monitoring, which requires setting up a costly tap. In fact, research analyst Nick Lippis has said this SDN-driven monitoring can slash the price of physical monitoring from as high as $20,000 per port to as low as $100 per port.
Looking forward, Big Switch will continue to develop northbound applications and develop its ecosystem of partners with the ultimate goal of making all-out SDN environments a reality.
Dig Deeper on Software-defined networking