News
Stay informed about the latest enterprise technology news and product updates.
Network Innovation Award: NEC ProgrammableFlow; OpenFlow networking
NEC ProgrammableFlow wins the SearchNetworking Network Innovation Award for software-defined networking.
Just a year ago when SearchNetworking.com began planning its Network Innovation Award program, editors and experts alike pondered whether it was even worth including a category for software-defined networking (SDN) or OpenFlow. After all, plenty of companies were offering SDN visions, but very few had actual products.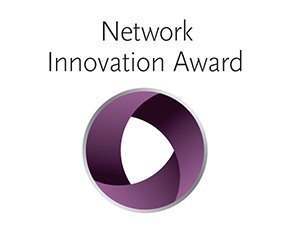 In the past year, many companies have begun to firm up their SDN plans, but one company made the quickest strides in getting innovative OpenFlow products to market -- NEC Corporation of America. So it is fitting that NEC is the first company to win a SearchNetworking.com Network Innovation Award in the category of Software-Defined Networking.
Many companies are working toward strategies that use SDN controllers to separate the control plane of the network from the underlying components into a centralized box for granular traffic management and network virtualization. But most of those companies are awaiting the release of OpenFlow-ready switching by traditional network vendors to complete the SDN picture. NEC, on the other hand, released its ProgrammableFlow product ecosystem more than a year ago, including switches, a controller and a management console. Since then NEC has also proven compatibility with networking vendors that have released OpenFlow products, including IBM and Brocade.
Don Clark, NEC director of business development and IT platform technologies, calls the ProgrammableFlow suite "the first OpenFlow-enabled network fabric." That's an interesting choice of words considering traditional network vendors have been heavily pushing the concept of a data center network fabric, even as network engineers are wondering if complex fabrics will be necessary once SDN takes hold.
Network fabrics are meant to enable a flat network with any-to-any connectivity to allow for VM migration and convergence of storage, compute and networks. They also provide the ability to manage multiple switches as one through a virtual chassis. Essentially, ProgrammableFlow fulfils all these needs. Using the ProgrammableFlow ecosystem of technology, engineers can build flat networks that can be centrally viewed and managed using the controller and management console. With that strategy, engineers can separate the data plane of the network and granularly manage down to specific data paths.
It also means engineers can build networks that have multiple distinct tenants, each with its own set of policy and management rules, as well as security. In fact, users can spin up virtual networks using a drag-and-drop interface that immediately maps to the underlying network topology.
"With ProgrammableFlow, we are able to support multiple services that are independent of the underlying infrastructure," Clark said. "We can provide multi-pathing and multi-tenancy independent of the infrastructure and the hardware. Engineers can also prioritize traffic in specific tenants for optimized performance.
"Customers can have different service levels or different policy requirements and implement those on a per-flow or per-traffic basis," Clark said. This granularity could allow engineers to define, for example, how sensitive storage traffic flows across an OpenFlow fabric, he explained.
NEC's next step will be to foster integration of ProgrammableFlow fabric with cloud computing platforms, such as OpenStack. Using a combination of OpenStack and OpenFlow-based networks, engineers will be able to provision virtual compute, storage and networks solutions in tandem and on-demand.
"NEC recently demonstrated integration with OpenStack where they [were] able to provide customers on-demand virtual services that include VMs and virtualized networks on demand driven through their portal," Clark explained.
In the shorter term, NEC's SDN technology will help customers migrate to 10 GbE environments in a way that is more manageable.
"One of the key challenges that customers are facing today is the move to 10 GbE and the ability to monitor and manage that infrastructure and be able to scale the management as they move there," Clark said. "Without control of the types of traffic going over those pipes, and [the] ability to dynamically re-provision services, a lot of the capacity will be unutilized. OpenFlow gives these customers the kind of control that allows them to better utilize [their capacity]."