Share this item with your network: Building the infrastructure for the changing face of IT

iSTOCK/GETTY IMAGES
News
Stay informed about the latest enterprise technology news and product updates.
Welcome to the software-defined networking holy war
The software-defined networking battle boils down to one basic difference in strategy: open source or proprietary. Which side will win? Maybe neither one.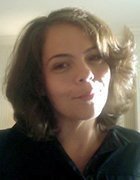 By
At the Open Networking Summit this month, we saw the emergence of a software-defined networking holy war.
The battle will be fought by two camps. Each camp believes in software-defined networking, but one will go open source and the other will fight to hold ownership of the networking world by going proprietary.
The open source camp is home to software-defined networking (SDN) vendors that believe in placing the brains of a network in centralized software, which will control underlying commodity hardware using the OpenFlow standard. In this camp, companies like NEC and Big Switch will build networks based on commodity hardware. They hope to see the emergence of an ecosystem of third party applications that run on top of OpenFlow controllers and bring about new kinds network services, including granular QoS and mobility management. The most radical player in this camp is Nicira, which offers virtual switches (vSwitches) that can be woven together in a unified fabric running over any physical network. While Nicira's switching software isn't open source, its virtual fabrics will be open for management by an OpenFlow controller.
The other camp is made up of traditional network hardware vendors that place decision making powers in the hardware components themselves. While these vendors are working on strategies for more centralized network programmability, they'll do it with proprietary software.
This camp is home to the Ciscos and Junipers of the world that have invested lots of money in closed operating systems, hardware and complex data center networking strategies. They agree that networks should be more programmable, but want to do it by opening up their existing operating systems to users to develop applications that will only work on their networks. They might use the OpenFlow standard as one element of these strategies, but won't go completely open source or allow for the use of commodity hardware.
In the past few months, those in the open source SDN camp have made big progress. At the Open Networking Summit, NEC released an upgrade to its OpenFlow-ready portfolio, and recently IBM announced OpenFlow equipment, as did HP Networking. Both Dell and Brocade demoed soon-to-be-released OpenFlow environments at the summit. In February, Nicira emerged from stealth mode with its Network Virtualization Platform.
At the same time, the other camp is chipping away at its strategies. While Cisco has said it will release OpenFlow-friendly switches, it is quietly launching a new SDN division that will work on proprietary network programmability strategies. Cisco executives made it clear at the Open Networking Summit that the OpenFlow standard alone would not be enough. Instead, Cisco's strategy will rely on a combination of distributed network brains and centralized software control.
Most likely, neither camp will experience a full win. Traditional network hardware will not disappear any time soon. Enterprises will continue to deploy networks they know how to manage and for which they can hire experienced personnel. Cloud providers, for example, that need to manage multi-tenant networks in which each tenant must have its own policy control and security, will be forced to consider new methods of programmable networking.
Eventually, the need for that level of programmability will trickle down to the average company, but by then Cisco and Juniper will have sold their proprietary SDN methods to their installed-base.
Ultimately, it will take a few more generations of computer network graduates to come out of universities trained in open source SDN programming before there is enough talent in the industry to drive change at a mass level. That gives Cisco a little bit of breathing room, but it's hard to say how much.
Dig Deeper on Software-defined networking