News
Stay informed about the latest enterprise technology news and product updates.
Network Innovation Award: Cisco Prime for service-centric management
Cisco Prime is the winner of the SearchNetworking.com Network Innovation Award for management. Cisco Prime integrates network, endpoint and application-level information.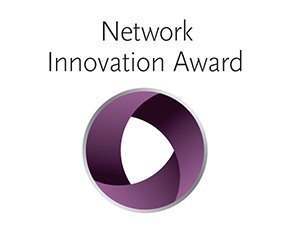 Continue Reading This Article
Enjoy this article as well as all of our content, including E-Guides, news, tips and more.
Cisco Prime is the SearchNetworking.com Network Innovation Award winner for network management. Cisco Prime integrates management across wired and wireless LAN, the WAN and data center networks, culling information from endpoints, network devices and application transactions, for a service-centric approach.
These days, every Cisco exec leads a conversation by reminding you that the company is now a software firm. If there were a Cisco mantra, it would be, "This is about the architecture – not about the boxes."
What that really means is that Cisco is focused on selling an overall network architecture that acts as an application-delivery platform, providing unified access to any user, on any device, in any location.
In order to do that, admins need a management system that works across the LAN, WAN and data center network, providing monitoring information from devices, applications transactions and network streams. In other words, network management can no longer be about monitoring-specific devices or ports. Enter Cisco Prime, the winner of the SearchNetworking.com Innovation Award in network management.
Cisco Prime management approach focuses on services and applications
Cisco Prime weaves together a few old Cisco network management elements with some new ones. This pulls information from across endpoints and various layers of the network into one management console. This system also relies on a set of Cisco's service assurance tools that map application performance to underlying infrastructure and endpoints.
Cisco Prime, which was launched last spring, intertwines Cisco's LAN Management Solution (LMS); its Network Control System, which integrates wired and wireless network management; with the Collaboration Manager, which provides real-time, service-centric monitoring and management of video and voice. It also integrates information and features from network optimization and service assurance tools, Network Analysis Module (NAM) and Cisco's Network Based Application Recognition (NBAR).
Check out all of SearchNetworking.com's Network Innovation Award winners
Now when a user experiences troubled service in any application, admins can simultaneously check endpoint health, use deep packet inspection, monitor specific ports, and check application transactions through a single pane of glass.
"Management is not about wireless LAN vs. [wired] LAN, it's about unified access. It's not about the switch or the application per se, it's about the users who are accessing those applications," said Dave DiGirolamo, technical product director for Borderless Networks. "We had to turn everything upside down and put focus on services and applications."
The process of troubleshooting voice and video service problems is probably the best example of why Cisco Prime's integrated approach is so crucial. Until now, when users had service issues with telepresence, for example, network admins would go straight to the underlying infrastructure to look for the problem.
With Cisco Prime, network admins start troubleshooting at the application level and work their way down.
Since Medianet is built into Cisco Prime, engineers can monitor every telepresence session in real-time, view endpoint health and examine every video stream end-to-end on the network, said DiGirolamo. The same would go for a VoIP problem where a network manager could "find every active session, look at the path across the network going hop-to-hop, see the control plane information, and understand where the latencies are," Said DiGirolamo.
In both of these scenarios, the admin would use information from NBAR and NAM, which together offer a view of application performance mapped to underlying infrastructure and resources. This also allows admins to prioritize specific applications to optimize delivery.
Cisco Prime also offers a unified view of application performance across wired and wireless networks and for endpoints that are either remote or on-premise.
"This is not about how users are connected; it's about whether they are able to use their applications," said DiGirolamo. Cisco Prime gives "deep visibility into any endpoint device on the network, whether it's mobile or fixed." Then, the system looks at the delivery of the application across the network.
Cisco Prime: Data center and virtual desktop innovation to come
Cisco's next step with Prime will be to incorporate network orchestration and automated provisioning information by using technology from the acquisition of Linesider.
"Cisco has a lot of assets in terms of cloud management with the acquisition of Linesider," said DiGirolamo. "We're putting together a rich solution for structured data center and cloud management."
Cisco will also use Prime to take a service-centric approach to ensuring virtual desktop performance. Troubleshooting desktop virtualization requires collaboration across networking, systems and data center teams. Cisco Prime management aims to ease that process.
"They need a tool that gives them general purpose visibility into all the apps on the network," said DiGirolamo. "If the app isn't running, it's the network guy that gets blamed … but that's not the best approach. They need to understand the whole application."
Regardless of what information and which management tools get linked to Cisco Prime, the solution will always require six common operational attributes for each linked tool:
Each Prime product will be available as either a virtual or physical appliance.
Prime products will feature "Integrated Best Practices." These Cisco validated designs for different services such as TrustSec and EnergyWise have been translated from documentation into templates that engineers can quickly put into practice from Cisco network management products.
Cisco Prime products will interact with the Cisco Technical Assistance Center (CTAC), the company's technical support operation. This integration will allow network managers to generate a CTAC ticket from within their network management interface.
Prime products will feature an optimized experience—not just a common look and feel, but a consistent experience of how to drill down into different issues from each platform.
A Cisco Prime product will have to integrate its lifecycle with all other Cisco Prime products so that there is always full interoperability among each of them.
All Prime products will feature device support of new Cisco hardware products from the first day of their release.