Embrane eases virtualized network services for cloud providers
Heleos, a virtualized Layer 4-7 network services platform offering from startup vendor Embrane improves cloud scalability for cloud providers and their customers.
Software vendor Embrane Inc. recently launched a distributed software platform that allows cloud providers to deliver virtualized network services.
With its platform, heleos, the Santa Clara, Calif.,-based company helps cloud providers offer enterprise customers virtualized network services, such as load balancing, firewalls, virtual private networks (VPNs) and virtual wide area network (WAN) optimization in a fast and scalable way.
In this Q&A with SearchCloudProvider.com, Embrane CEO and co-founder Dante Malagrinò describes how heleos helps cloud providers deploy virtualized network services.
The heleos platform aims to make it easier for providers to deliver Layer 4-7 services, such as load balancing, firewalls and VPNs. Why do cloud providers generally struggle with delivering these virtualized network services?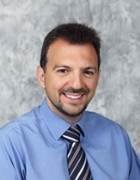 Malagrinò: The bottom line is that cloud providers today are unable to offer these services in a way that is profitable. Cloud providers need the ability to deliver Quality of Service [and] some performance guarantees, and [they need] to be able to deliver these services in a dedicated way to these customers. Another challenge that cloud providers face is even when they are able to deliver these services, the cost of building the infrastructure to support these services is very high to them, which makes it not exactly profitable.
How do cloud providers typically try to solve these problems associated with delivering virtualized network services?
Malagrinò: Cloud providers today are solving this problem typically in one of two ways. [One strategy is] they offer the services as a component of the infrastructure -- a model we like to call "under the cloud" -- and today the only option they have is to buy appliances [that] they share across all of their customers. But the shared model is not exactly a model that satisfies the needs of their customers. Enterprises require dedicated instances, and they don't like to [share] resources with other customers. [In the other] approach … customers have access to dedicated virtual appliance instances. In that case … the customers manage these instances by themselves, [which adds complexity]. Ultimately, it's something the customer builds on their own and manages on their own, which does not satisfy the customers [that] would like to have more management provided by the cloud providers.
Tell us about the heleos platform, and how does it approach the problem of virtualized network services in the cloud?
Malagrinò: Heleos is a multi-service, distributed software platform that powers on-demand virtual network services, such as server load balancing, firewalls and VPN termination. It is purpose-built for [providers] offering cloud Infrastructure as a Service. It delivers the agility -- rapid procurement and provisioning, elasticity, multi-tenancy at scale and programmability -- and cost efficiencies users expect with the cloud.
Heleos is a software-based platform that runs on any x86 server and exploits hypervisor technology to eliminate vendor lock-in and contain costs. The platform leverages a distributed architecture that decouples network services functionality from underlying physical infrastructure and hypervisor technology, providing high scalability, flexibility and performance.
With the platform, a typical network service can be procured, provisioned and configured in [less than] two minutes. Heleos-powered services are also elastic and can be grown or shrunk, depending on specific business requirements, in [less than] 30 seconds.
Do you have any hardware or architectural requirements for customers deploying your product? Does your product work with any Layer 4-7 hardware, or are you limited to specific technology partners?
Malagrinò: From a hardware point of view, we have a general purpose x86, so we don't have any particular requirements. We let cloud providers use any infrastructure they have in place, or any they decide to deploy as part of their infrastructure. We are very agnostic to the hardware layer that gets used, and we like to think of ourselves as being a pure software player.
We really built the heleos platform to be able to have any kind of Layer 4-7 services and experience the same benefits for any one of these services [no matter what the underlying hardware is]. The services that we initially support are services that we deliver here at Embrane, including load balancing and firewall services, but the platform is designed in such a way that we can extend it to support any third-party Layer 4-7 technology.
What kind of cloud scalability can you achieve with this solution?
Malagrinò: When we talk about scaling, we talk about scaling across many different directions because we have built a platform that supports multiple use cases. For the cloud service provider use case, the scale is not so much the scale of the individual appliance, but the scale is defined in terms of the number of appliances deployed. Cloud providers may have a very large number of customers and they want the ability to create a very larger number of service instances that they can assign to each one of these customers. In that context, the scale would be [the ability] to flexibly and easily manage a very large number of resources.
What kind of feedback are you getting from cloud provider customers that have already deployed heleos?
Malagrinò: Customers like the ability to use a software-based approach to deliver dedicated instances as part of their services offering. They also very much enjoy the programmability of the platform and the fact that we support a set of APIs for provisioning.
From a business perspective, I think cloud providers see two opportunities: They have told us they like the fact they can buy into the solution as their needs grow, but they also like the fact now we are giving them a usage-based licensing model.… We are giving them the ability to incrementally monetize the delivery of those services to their customers.
How will your technology and the market evolve over time?
Malagrinò: The market is definitely evolving towards the direction of more software-based architecture in the direction of distributed models. As a result, vendors need to bring to the table a business proposition that is much more centered on the business models of the cloud providers.
When it comes to our technology, we think heleos delivers a lot of value today and enables cloud providers to deliver initial services. Ultimately, we think our ability to support a growing amount of services through Embrane or via a partnership with third parties is going to bring much value to the table.
What we see will be a complete shift of the delivery of Layer 4-7 services from the paradigm that we have been used to in the past to a truly software-based paradigm.
Let us know what you think about the story; email: Gina Narcisi, News Writer.