Network technology trends for 2012: The big picture
Forrester Research analyst Andre Kindness shares big picture predictions for network technology trends in 2012: the rise of Huawei and why networkers need software skills
What will happen in the networking industry in 2012? SearchNetworking.com sat down with five leading industry analysts to learn what they are predicting for the new year. Andre Kindness, senior analyst with Forrester Research, told us that network engineers will need to learn how to be software engineers. Also, application delivery controllers and WAN optimization controllers will converge, and Chinese vendor Huawei will compete heavily with Cisco Systems and HP Networking in North America for your business.
Only software network engineers need apply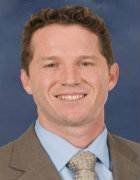 Enterprises will start looking for network engineers with software engineering skills, Kindness said. More companies will be looking for engineers who can build a network where all the components work together and have an "operating system" to manage them, he said. Vendors will respond to this by highlighting new open APIs (application programming interfaces) and SDKs (software development kits).
"Google is a perfect example of this," he said. "They want to [hire] people with software development backgrounds to work with routing and switching protocols and manipulate the network to do more. Cloud providers are frustrated by the network being so static. They need it to be more dynamic and have a little intelligence behind it."
Huawei to cause headaches for Cisco and HP
In 2011, North American enterprises will start adding Huawei to their network equipment vendor short lists, right alongside Cisco and HP, Kindness said. The Chinese networking vendor's enterprise business has traditionally been limited to the Asia-Pacific market, but that could change in the new year.
"Huawei has quietly entered the North American market and built up an army [of sales and support employees]," Kindness said. "We'll start to see them everywhere."
As a less familiar vendor with a relationship with the Chinese government, Huawei might encounter some resistance from North American enterprises. European companies will be quicker to adopt, and that might tip the scales in the U.S., Kindness said. Enterprises may hesitate to put routers and switches from this relatively new vendor in their data center and network cores, but they will win some customers looking to refresh the edges of their networks, he said.
Today Huawei is known for being a low-cost networking vendor, much like HP Networking has been, Kindness said. This fact will put Huawei head-to-head with HP initially, but Huawei will have to develop a more sophisticated value proposition in order to compete head-to-head with Cisco, he said.
Layer 4-7 devices converge
"Network converged solutions will be the rage," Kindness said. F5 Networks, Citrix Systems, Cisco Systems and Riverbed Technology will start to compete in a new integrated market where application delivery controllers and WAN optimization controllers are delivered as a single solution.
The industry has seen some movement in that direction, with WAN optimization vendor Riverbed Technology's acquisition of Zeus Technology, a vendor of software-based application delivery controllers. Kindness said enterprises will be looking for coordinated deployments of WAN optimization and application delivery controllers (ADCs), where the global load balancing capabilities of ADCs can combine with the caching and compression capabilities of WAN optimization
"These WAN optimization devices need to be more dynamic. ADCs and WAN optimization will mesh together. As people consolidate data centers, one of the biggest problems they can't overcome is latency. You can do that some with WAN optimization, but caching and compression can't overcome how distance affects voice and video latency."
Kindness said this is driven by several trends, such as the growth of cloud computing and the evolution of branch offices from local sales sites to offices with a diverse set of employees, including marketing and engineering staff who demand more applications and services. As these applications move into the cloud, and the demands for services from distributed network locations become more diverse, enterprises will want some coordination between their data center and cloud-based application delivery controllers and WAN optimization controllers.
Let us know what you think about the story; email: Shamus McGillicuddy, News Director