Cloud computing market 2012: Bringing the cloud into the network
Four cloud providers share their visions for the 2012 cloud computing market and lessons learned from 2011. First, Integra Telecom shares its network-centric cloud strategy.
Editor's note: Ah, the new year -- a time to reflect on past decisions, contemplate new goals and make up for eating all those chocolate-covered rum balls. We expect cloud providers are mulling over the first two of those objectives, so we asked four service providers to share their visions for the 2012 cloud computing market and lessons they learned from 2011.
Each cloud provider highlighted in this four-part series represents a different position in the cloud computing market and a unique heritage -- network operator, traditional hosting, colocation provider and cloud broker services.
Integra Telecom, a competitive local exchange carrier (CLEC) whose fiber network covers much of the western United States, entered the cloud computing market this fall with the launch of a multi-tenant cloud security service based on virtual firewalls from Palo Alto Networks. The cloud servers sit at the edge of Integra's network -- not in the data center -- to capture traffic at Internet peering points.
For the first part of this series, Richard Shimizu, Integra's director of product development and management of cloud, IT and data center services, spoke with SearchCloudProvider.com about Integra's network-centric cloud vision.
What can we expect to see from Integra Telecom in the 2012 cloud computing market?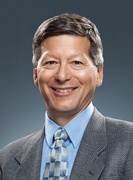 Shimizu: The cloud is becoming a more integrated part of IT infrastructures in both [small and medium-sized businesses] SMBs and enterprises as people are becoming more comfortable with the capabilities, security and cost savings offered by cloud-based solutions. Integra is well-positioned to support the growing demand for these solutions [because] our cloud deployments are enabled by Integra's extensive fiber and IP infrastructures.
Recently, Integra launched its Cloud Firewall Service with a next-generation firewall in our network. Integra will continue to enhance this platform with additional service features and levels that will provide customers with greater control and visibility for the security of their networks. In 2012, you can expect to see us [expand in the cloud computing market with] a full array of cloud management, voice, collaboration, security and email systems that enable businesses to improve the quality and security of their services while reducing capital expenses. All of these solutions will leverage the advantage of our network and infrastructure, and deliver the best benefit and value to the customer.
Integra has used cloud infrastructure technologies and Software as a Service (SaaS) applications within our business for some time now to gain the efficiencies that operating in the cloud provides. From a business perspective, we've also offered our customers online data storage, hosted PBX and Web hosting services for years.
What was the most important lesson you learned from the 2011 cloud computing market?
Shimizu: On-demand cloud services require us to provide customers the control to make changes to their capacity and configuration. Having good self-service portals are important components for all types of cloud solutions to provide the level of control customers want. Integra will be developing its portal environment in 2012 to continue to improve the customer experience.
Check out the rest of this Q&A series
Jump back to the table of contents for Cloud outlook 2012 to read how executives from Rackspace, Appirio and DRFortress are building their cloud strategies.
What's your New Year's resolution for Integra Telecom's cloud strategy in 2012?
Shimizu: We will be even more targeted to industry vertical- or segment-specific applications with our cloud services in 2012. This will enable our sales channels that are already vertical-focused to better address the needs of their customers.
What story wasn't given enough attention in 2011 by journalists and bloggers covering the cloud computing market?
Shimizu: Network-based security solutions can overcome customers' security concerns for moving applications to the cloud. Next-generation solutions that secure not only 'ports' but also applications provide a higher level of security than most firewalls that exist within customers' networks today. Why does this matter? Because many customers believe that public cloud services are less secure than [what they can provide in their] private networks, but centralized services can provide a higher level of security with 24x7 coverage on scalable systems with the most-up-to-date intrusion profiles.
Want more? See our full cloud provider Q&A series: Cloud outlook 2012: Cloud providers open up their playbooks.
Let us know what you think about the story; email: Jessica Scarpati, Site Editor.
Dig Deeper on Telecommunication networking