Problem solve
Get help with specific problems with your technologies, process and projects.
Verizon Terremark chief sees enterprise cloud services chasm coming
The president of Verizon's Terremark talks about upcoming changes in the cloud provider market, what it takes to create enterprise cloud services and the 4G M2M cloud play.
From the editor: One look at Kerry Bailey's background shows he has been working on how to deliver enterprise applications via the network for a long time. From his vantage point as president of Terremark -- the global cloud provider acquired by Verizon in 2010 that provides its IT and security services -- the platforms, cloud applications, and fast wired and wireless network connections are bringing it all together.
In this two-part Q&A, we talk to Bailey about changes he expects in the cloud provider market, the emergence of enterprise cloud services, Verizon's strategy to become an IT service company, and how 4G-enabled machine to machine (M2M) applications are a perfect match for the cloud.
Verizon may have acquired Terremark, but don't people still think of Verizon as a telecom company rather than a cloud provider?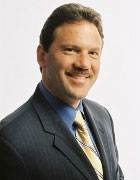 Bailey: The evolution is important because the overall strategy had been that Verizon was a networking communication company with global data centers, and you built data centers to drive more traffic. In the time I've been here, that concept has changed dramatically. Because of virtualization technology, the amount of bandwidth available in private and public networks, and 4G, all of a sudden the market is moving in our direction—the network is the computer and the applications are now on the network.
When I was in the ASP [application service provider] business, it was like using brute force to make the technology and the networks come together. We said even then that the network will ultimately be the way that IT is acquired. When I got here, we built out our professional services capabilities and vertical industry teams because if you're going to work with applications, the more of a touch point you have to have with the customer, and you have to understand the industries.
What is your background in networked applications that led to cloud services?
It was almost blasphemy when we stood up at Verizon and said we're no longer a telco; we're an IT solutions company with one of the most powerful networks in the world.

Kerry Bailey
President
Terremark
Bailey: I was at Digex [a managed services provider acquired by MCI], and at USinternetworking [USi, an early applications service provider acquired by AT&T], and then I started Cybertrust [a security services company acquired by Verizon Business]. My four-and-a-half years at Verizon have been based on the change in how services are going to be bought on the network.
Why did Verizon keep the Terremark brand for cloud services?
Bailey: Terremark is 100% owned by Verizon. Verizon is known as one of the best networks around the world for both wireless and wireline, and it has a very network-centric brand. Terremark had a very IT-centric brand, and Terremark was known for its speed and agility because it was built for this next generation of delivering IT services. With these strong IT-centric and network brands coming together, we wanted to make sure we're seen as an IT solutions business. Frankly, to go after this market, you have to make sure you're nimble and fast and have the agility you need.
Terremark was a big bet for us because we were going to use it to run our own business, our consumer cloud, an M2M cloud and our business cloud. We're using this as the model going forward for Verizon. It was almost blasphemy when we stood up at Verizon and said we're no longer a telco; we're an IT solutions company with one of the most powerful networks in the world. We started changing that culture and mindset and skill sets when hiring because we're an IT solutions company with a powerful wireless and wireline network.
What changes do you expect to see from cloud providers in the next couple of years?
Bailey: In this early stage of the market, we have a ton of hype surrounding the cloud. Everyone is cloud-washing everything they have, which has created a ton of confusion for some of the most senior CIOs in the world.
So a couple of things will happen. Market education will improve and that will add a lot of clarity. But a chasm will shake the market in a couple of years. A lot of companies have moved variable workloads to these commodity clouds and are gaining great benefits from the cost, flexibility, time, speed and agility. But when you want to start running an enterprise application in production, you have an enterprise chasm to cross, and you will see the definition of a true enterprise cloud become clearer over the next two years.
We have to have a commodity cloud, but our focus is on the enterprise cloud. The enterprise cloud will create a big separation among the cloud providers out there. And I'm biased when I tell you that I believe the companies that have the core infrastructure around wireline and wireless networks, and data centers around the world, will create enterprise-class clouds. That's when you'll see enterprise-class cloud adoption on fire. Even now, we're growing more than 30% year over year, and a significant amount of the Global 2000 are deploying in the cloud space.
What differentiates enterprise cloud services from commodity cloud services?
Bailey: An enterprise cloud has to have a set of characteristics that enterprises know because they understand what mission-critical is. They know business outcome SLAs aren't just SLAs. They understand what a risk and compliance audit means when hosting an application and what a transaction SLA is. Both Verizon and Terremark have been focused on the enterprise. So I use this analogy around the company -- when you pick up the phone, there is no question that there is always a dial tone. We have to do the same for business applications. The app always has to be there, and it always has to be enterprise class.
Continued: Terremark weighs in on the cloud ecosystem, hybrid clouds and 4G
Dig Deeper on Telecommunication networking