News
Stay informed about the latest enterprise technology news and product updates.
WAN managers share their IPv6 migration strategies on World IPv6 Day
SearchEnterpriseWAN.com asked WAN managers about where they stand today with their IPv6 migration strategies as well as their thoughts on World IPv6 Day.
Break out the punch and get your 128-bit party hat on because World IPv6 Day is here. Internet service providers and content providers—ranging from AT&T to Google to Sesame Street—will be testing IPv6 on their networks and websites Wednesday, June 8, as part of a global effort to identify and iron out any kinks with the next-generation addressing protocol.
Not one to be left out of the festivities, SearchEnterpriseWAN.com spoke with three wide area network (WAN) managers about where they stand today with their IPv6 migration strategies and what they think about World IPv6 Day.
Although our sample is small, the range of responses reflects the varying degrees to which enterprises are approaching their IPv6 migration strategies. According to a recent survey of 470 enterprises by BT Diamond IP, an IP address management vendor, 27% of enterprises plan to support a dual-stack environment this year while 15% have no plans to begin any IPv6 migration strategy. Another 12% are planning to support IPv6 on Internet-facing servers only, and 14% are already planning for IPv6-only networks.
Starting an IPv6 migration strategy with Web servers, looking ahead to the data center
Name: Rick Drescher
Title: Managing Director of Technical Services
Company: Studley Inc.
Industry: Commercial real estate services
Location: New York, N.Y.
Number of users: 600
Number of branch offices: 20

Where are you with your IPv6 migration strategy?: "The only thing we'll make a move [on] in the next year or so is Internet-facing devices," such as Web servers and Web-based access to email, Drescher said. "Our basic rule of thumb is [that] any new hardware we've purchased over the last year has to be IPv6-compliant, and [for] anything that's an edge device, we're making sure it's compatible with performing NAT [network address translation]."
When Drescher does move forward with his IPv6 migration strategy, he won't be waiting on his colocation provider. AT&T recently told him it updated its data center to be "100% IPv6-compliant from the carrier side," Drescher said.
"Honestly, with the overhead related to [a full-scale IPv6 migration] and getting everybody up to speed, really, it's not a priority for us," he said. "It's not that we won't do it. Probably like everyone else, we'll start with where it makes sense to do it: the data center."
Do you care about World IPv6 Day?: "Only if I'm going to get a T-shirt or mug related to it," Drescher said.


Windows 7 deployment pushes ahead IPv6 migration strategy, dual stack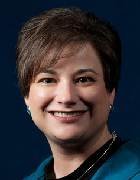 Name: Colleen Jakes
Title: Director of Information Services
Company: TopLine Federal Credit Union
Industry: Banking
Location: Maple Grove, Minn.
Number of users: 96
Number of branch offices: 5

Where are you with your IPv6 migration strategy?: "We're running a dual-stack environment, so we're running normal IPv4 and running IPv6 on top of it," Jakes said.
A configuration error prompted Jakes to initiate her IPv6 migration strategy. Upon adding new Windows 7 laptops about two months ago, Jakes and her networking team immediately turned off IPv6 support on those machines. However, a configuration error caused some machines to try to reach IPv4 servers via IPv6, which cut off some users from their applications.
"I said, 'You know what? Let's just build our network so we can support it,'" Jakes said. "All of our hardware was [capable of supporting IPv6] and all of our software was fine... and we just had to build out our DNS."
One of TopLine's network engineers spent a week researching IPv6 migration strategies before putting IPv6 into a test environment, Jakes said. They ran into few problems and deployed it shortly thereafter.
"We did it quick, and actually, it wasn't too bad," she said. "I think it was more [that we were held back by] the fear [that] we were going to break what we didn't know about it and what security holes we were going to open up."
So far, none of those fears have come true, Jakes said. But she did learn that some network equipment vendors have more work to do as far as enabling IPv6 support. Her WAN optimization appliances from Riverbed Technology don't optimize IPv6 traffic as well as IPv4, she said.
Do you care about World IPv6 Day?: "I didn't even know about it until [you asked], so it was not even on my radar," Jakes said. "However, now that I know about it, I will be checking to see if the results are published."

No immediate need for an IPv6 migration strategy

Name: Michael Vassallo
Title: Senior Network Administrator
Company: Dancker, Sellew & Douglas (DS&D)
Industry: Commercial furniture and interior design
Location: Somerville, N.J.
Number of users: 200
Number of branch offices: 5

Where are you with your IPv6 migration strategy?: "I guess the one-word answer would be: nowhere," Vassallo said. "It's a thought in the back of my head, but there's nobody upstream saying, 'You have to.' It's something I have to think about, but it's not something I have to worry about—at least today."
Although the free pool of IPv4 addresses distributed by the Internet Assigned Numbers Authority (IANA) has officially dried up, Vassallo expects that service providers have enough IPv4 addresses to allocate enterprises for at least the short-term future.
"Yeah, they handed out the last few chunks [of IPv4 addresses], but that doesn't mean anything because the carriers have so many chunks that they're not even using," he said. "They handed two Class C [address blocks] to us when we switched over to our MPLS network, but we also handed over three Class Cs to [our previous provider] AT&T."
When the time comes for an IPv6 migration strategy, Vassallo will need to replace some of his edge devices that don't support IPv6—namely, his legacy Cisco Systems PIX firewalls, which he said are due for a refresh anyway. Meanwhile, his MPLS provider, One Communications, hasn't even broached the subject.
"I haven't asked the question, and they haven't told me anything," Vassallo said.
Do you care about World IPv6 Day?: "I really don't care. Honestly. I really don't care," he said. "Yeah, I guess [the participants should] do it, but does it affect me? Not really. I would put that in the equivalent of, 'I brought up my test network to test out a couple of new servers.'"
Let us know what you think about the story; email: Jessica Scarpati, News Writer.