Telecom network vision for 2011: Big changes to support new services
Sprint, NTT America and Global Crossing share their telecom network planning goals for 2011. Advanced services will require big changes in telecom network architecture.
Service providers will turn to advanced services to make their money in 2011, and deploying these services will require significant investments and changes in telecom network architecture and planning -- wired and wireless, public and private.
SearchTelecom.com spoke with four Tier 1 operators about their network plans for 2011. Last week, we heard from Verizon about its goals for its global IP backbone. This week, executives from Sprint Nextel Corp., NTT America and Global Crossing share their visions for the New Year.
Bob Azzi, senior vice president of networks at Sprint
Doug Junkins, CTO of NTT America
Jim Poore, vice president of global strategic marketing and development at Global Crossing
Sprint: Consolidating 3G/4G network architecture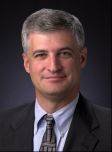 The "centerpiece" of Sprint's telecom network planning in 2011 will be its recently announced "Network Vision" strategy for its mobile networks, Azzi said. Sprint will consolidate its 3G and 4G base stations, which today operate independently. Sprint's base stations are also plagued by signal loss problems due to their reliance coaxial cable that connects them to tower-mounted radios. Sprint will build an updated infrastructure of multi-modal base stations that use fiber and stronger radios to improve signaling.
In addition to better performance, Sprint executives have said they expect the new telecom network architecture will save between $10 and $11 billion over seven years by cutting energy, equipment, roaming and backhaul costs and by reducing the company's total number of base stations. Sprint will spend $4 to $5 billion on the project.
"It really puts us in the position to address all of the topics being widely discussed in the industry, and most of that discussion centers around mobile data," Azzi said. "The Network Vision plan addresses our ability to create technology flexibility and get us into a lower-cost [operations strategy]."
Opening the path to LTE: The new telecom network architecture enables Sprint to support Long Term Evolution (LTE). Many industry observers consider LTE to be a competing technology to WiMax in North American markets; however, Sprint's plans for LTE remain ambiguous.
LTE is getting a lot of press and it's going to be a big standard in the world, so we needed to keep that option open.

Bob Azzi
Senior Vice President of Networks, Sprint Nextel Corp.
"That [ability to support LTE] was by design in the program to those options open to us," Azzi said. "We've got a WiMax customer base that we will continue to support over the long term … [but] at the same time, LTE is getting a lot of press and it's going to be a big standard in the world, so we needed to keep that option open."
New generation of push-to-talk services: Beyond 2011, Sprint's telecom network architecture plans include the retirement of its Nextel Communications infrastructure. In 2013, Sprint will begin to decommission the legacy integrated digital enhanced network (iDEN) that Sprint acquired with Nextel in late 2005 to support push-to-talk (PTT) services. However, PTT services will live on, Azzi said.
Sprint will replace the iDEN network in 2011 with new PTT services and devices with 3G broadband capabilities on its Code Division Multiple Access (CDMA) network. Sprint supports PTT on CDMA today, but the capabilities and feature set of next generation of services will be "bigger and better" for enterprises "that are dependent on the button but are interested in expanding those capabilities," Azzi said.
"A field service technician … may be dependent on the button or dispatch capabilities [with] an iDEN phone. It works great, they get a lot of productivity advantages from that, but what they can't do is use the same device to download or view a technical manual," he said. "That would be very difficult to do or impossible to do in the narrow-band iDEN network."
NTT America: Selling customers on IPv6

No one at NTT America is sweating about whether its network is prepared for IPv6, since the wholesale global IP backbone provider began its migration nearly a decade ago and has been running IPv6 natively since 2003. It's the "disconnect" with reticent telecom network operators that NTT America's network engineers must worry about once IPv4 addresses run out in the first half of 2011, Junkins said.
Junkins did an informal survey at a recent telecom conference session, asking representatives from the dozen or so service providers if they had IPv6 deployed in their telecom network or thought they would by May 2011. Less than half of the audience raised their hands, he said.
"The problem is those are our customers and the people we rely on for getting content down to the end users as a wholesale IP provider," Junkins said. "Even though we've been ready for a long time, getting our customers to make the switch … is a big challenge. We're going to be out there in force in 2011, talking to our customers and trying in any way we can to make that transition. I think I'm going to be in front of customers for the next 12 months."
Growing the Internet backbone: Junkins has reconciled himself to the fact that the tide of Internet traffic will continue to rise. NTT America will add capacity to its network in 2011 to deal with the latest growth spurt, which Junkins characterized more as a chronic responsibility than a one-time objective.
"The obvious [challenge] is keeping up with the growth of traffic -- especially with all the streaming video -- but that's a challenge we've had every year since I've been involved in the Internet industry, [starting in] 1995," he said. "It's a challenge that we're used to and [have] proven we can manage. I'm not sure how much we worry about it at this point."
Between the West Coast of North America and the Asia Pacific region, NTT America operates 41 10-Gbps links, totaling 410 Gbps in capacity. Junkins said NTT America plans to add about 20 more 10-gig lines over the next year to support roughly 600 Gbps of capacity over the Pacific.
Global Crossing: Adding emphasis to the 'service' in service provider

Global Crossing has traditionally taken a hands-off approach to its hosted and managed services portfolio, Poore said. He wants that strategy to change in 2011.
"We [were] like the Home Depot for customers -- [the place] where you could buy the nails and the lumber," Poore said. In the telecom world, nails and lumber equal private lines and wavelengths.
Now, Global Crossing wants to be the company that builds the "house," integrating the private lines and wavelengths into services. "Global Crossing's next generation of telecom network architecture is "much more focused on higher-level service capabilities than the individual siloed elements," he said.
Making the data center part of telecom network planning: In 2011, advanced service delivery will require carriers to change their focus from telecom network infrastructure to the data center -- a major shift for carriers as cloud computing services gain momentum.
Global Crossing will expand its data center and hosting services footprint -- originally acquired from Impsat in 2007 -- further into Europe, Latin America and North America over the next year, as it executes its cloud computing strategy and advances its managed service portfolio, Poore said.
Global Crossing engineers are also building more automation into its managed services platform and more tightly integrated services for customers in 2011, Poore said. Global Crossingwill roll out managed premise- and cloud-based security services in two phases over the next year.
"The key here is making it so that all of the services that are provided are systematically managed -- for trouble ticketing management, provisioning management, inventory," he said. "We want to ensure that whenever we turn up a service -- or even from the very front end of the process when we're quoting it and designing it -- that all of that streamlines and creates a more seamless and end-to-end solution."
More targeted approach to video content delivery: Global Crossing hopes to improve its understanding and management of video traffic in 2011 by using the technology it obtained in its acquisition of video transmission specialist Genesis Networks, said Poore, who recently stepped up from his former role as vice president of transport and infrastructure management products. But the focus next year will be less on the packets and more on identifying new revenue opportunities within them, he said.
Genesis' "IRIS" technology enables Global Crossing to better control video traffic on its private networks, Poore said. With that, Global Crossing can target optimization services at customers who especially value video, such as broadcast media companies.
"If you're just a guy that's sitting in the middle of the ecosystem, you don't have the relationships with the end developers of the content and end users. Essentially, you just become like the power lines," he said. "We want to be more specific about the kinds of customers that we would on-ramp the traffic from, and also to a certain extent, be a little more particular about who we're offloading that traffic to."
Let us know what you think about the story; email: Jessica Scarpati, News Writer.