Share this item with your network:
Building the infrastructure for the changing face of IT

chris - Fotolia
News
Stay informed about the latest enterprise technology news and product updates.
Yes, Virginia, there's a CDN service for everyone
Super-sized media companies have used content delivery networks for decades, but recently CDN services have also become affordable for the typical enterprise next door.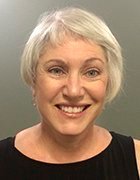 By
Kyle Sisk knew exactly how his nonprofit organization could accelerate streaming educational video to its subscribers. The only problem was that he couldn't afford it, or so he thought.
Best described as a tiny Netflix for a specialized audience, Described and Captioned Media Program (DCMP), headquartered in Silver Spring, Md., is funded by U.S. Department of Education grants to distribute educational video content to K-12 students with visual and/or hearing impairments. But the organization is at the mercy of available bandwidth and a wide variety of network issues.
As informational systems manager at DCMP, Sisk wanted subscribers to be able to access DCMP's library of 7,000-plus videos without suffering the buffering circle of death that signals network problems. From his background in video production, Sisk knew a content delivery network (CDN) could accelerate distribution by caching videos on servers on the network edge located as close to the user as possible.
Hosting its own Flash Media Server in-house for two years, DCMP's IT staff had spent hours dealing with bandwidth constraints and troubleshooting with users to try to deliver video through school firewalls, where DCMP's IP address often wasn't recognized as a trusted provider. That's when the organization decided to look at CDNs again.
"We assessed a lot of small CDN players because we assumed that was all we could afford," Sisk says, although he also contacted cloud-based Limelight Networks, one of the larger CDN service providers, but only to get a baseline so he could compare it to the prices, services and geographic reach of the smaller players.
"In talking with [Limelight's] sales engineers, we figured out that we could actually afford it. We were shocked, to be honest," Sisk says.
CDN market grows
DCMP is just one of a growing number of organizations using CDN services to accelerate the delivery of content by caching it locally. And more enterprises are weighing whether CDNs could work for them.
First created in the late 1990s, content delivery networks were originally the province of the biggest online media outlets, software distributors and e-commerce companies that wanted to deliver content as close to the user's location as possible. At the time, network bandwidth was constrained and latency was high. Akamai Technologies, the oldest name in CDNs, launched service in 1999 to address poor content delivery by placing distributed infrastructure -- often hundreds or thousands of servers -- at points of presence (POPs) or data centers around the world.
Like getting an Amazon order delivered the same day from a local Amazon warehouse, distributed CDN architecture offloads content from the customer and accelerates its delivery by caching a copy and serving it to the user from the POP closest to them. While CDN services weren't cheap, they were a necessity for companies that depended on website performance and availability.
With customer-facing websites now commonplace, the concept of serving content locally is flourishing. Due to the increased use of video, the growing digital economy and increased cloud services adoption, a number of new CDN providers have launched in the past five years. To compete against established companies like Akamai, many target specific types of customers at prices lower than ever before, making CDN services affordable to the many rather than the few.
CDNs typically address three core areas -- software, media and website delivery -- which now also includes mobile application delivery, says Gartner CDN analyst Lydia Leong.
Branching out over the years, CDN providers have also added complementary services that make their value about more than speed. Options include distributed denial of service (DDoS) protection, web application firewall services, streaming video platforms, load-balancing, web content optimization and analytics. Some CDNs give customers access to their platforms, allowing developers to use their application program interfaces (APIs) to add features to their own applications. Others make testing before buying easy so businesses can see immediately what CDN services can do for them.
"CDNs have gotten more and more economical, and they've become more cost-effective for a broader variety of companies," says Leong. "Since customers are building applications that reside on the internet, practically any company might potentially have need for [a] CDN."
The numbers speak to increasing interest in website acceleration services. In 2015, the global CDN services market generated almost $4 billion in revenue, which represents growth of about 13% over the previous year, according to 451 Research CDN analyst Jim Davis. By 2019, he projects CDN revenue will grow to $6.8 billion.
CDN service prices and options
The trick for any enterprise is finding the CDN service that fits its needs at the right price.
Traditional CDN pricing is driven by volume -- the number of viewers, the object size of the cached content and the number of distributed locations serving it. High volume often means high discounts. Cloud-based CDN services are usually lower, and the more basic the service, the lower the price.
It helps to start the CDN search process knowing how many objects might need to be cached, the average size of those objects and how many visitors you expect. It's also useful to factor in the costs the enterprise already pays to run its website to help compare it to the cost of using CDN services. These include the obvious storage and server costs, along with less-obvious components like the cost of API-driven store look-up features that using a CDN might offset.
Akamai remains the big daddy of CDNs, with its own network, intellectual property, customer list that reads like a who's who of internet companies, and services for all CDN market segments. With longevity and 215,000 servers deployed in more than 2,000 locations, Akamai has between 50% and 60% of the market share.
With Akamai's depth and breadth, it may sound like other providers should pack up their tents. But customer options continue to grow.
Some CDNs differentiate themselves on the fact that they're not Akamai, pitching themselves as "new and nimble," if smaller. Some serve specific regions; others target small and midsize businesses, or appeal to developers with their open APIs.
The new world of CDN competition includes providers like Fastly with its API-driven focus; ChinaCache with extensive presence in China; CloudFlare; Amazon's CloudFront; CDNetworks; Yottaa with its mobile performance focus; and Limelight Networks' video services. The list goes on.
A typical Akamai customer often pays from $10,000 per month and up, Leong says, usually not a small-business price. Yet Akamai sells some of its CDN services at lower prices through hosting companies or service providers. The availability of cloud-based CDNs has given accelerated content delivery a boost for companies of all sizes, however. Cloud-based CDNs aren't as expensive to launch because they're not necessarily buying piles of their own servers. "That means you can start a CDN as if it were a software company," Leong says.
In making their choices, businesses may not be of a size to economically use Akamai, but there are options, Leong says. "Because the cloud is driving new opportunities, the digitalization of the economy is driving tremendous new ranges of things that reside on the internet."
Using its cloud services dominance, Amazon Web Services (AWS), as the largest cloud services provider, is driving CDN awareness (and lower pricing models). AWS makes it easy and affordable for AWS cloud customers by integrating its cloud storage with its own CDN, CloudFront.
While there may be reasons to use a more sophisticated CDN service, AWS's approach is compelling as a starting point, Leong says.
"If you're a startup or other company delivering your online property using AWS, it makes a lot of sense in many cases to use Amazon's CDN," she says. "Amazon makes it easy, so more people can, in a sense, play with it to see if it works for them."
The case for open CDN APIs
The ability to use CDN resources as an extended part of a developer's environment is something that a lot of web-based companies are looking for, says Jim Davis, senior service provider analyst at 451 Research.
Enterprises with a DevOps orientation or those with frequent releases look for CDNs that offer API access to the platform. Some CDN providers, including Limelight Networks, Fastly and MaxCDN, have opened their platforms to developers so they can automate their e-services and make use of the CDN's programmable capabilities.
"If technology is exposed to you, and you have the hooks or the APIs to control things better, then the experience gets better for the end user," says Akshay Sharma, Gartner research director in the carrier network infrastructure group.
As a Limelight Networks' customer, nonprofit DCMP uses the provider's API to create custom features for its service that include interactive transcripts, a video search function, player-based audio description tracks and the ability to toggle between languages.
About.com's Matt Landolf says his company has plans to do more development using Fastly's API. "It's the engineer's CDN," he says. "You can do really amazing things and it's completely open to you."
Testing, testing, testing
The ability to test CDN services in real time and see the immediate difference a CDN can make -- or not -- may be the strongest selling point for growing CDN adoption. Rather than conducting a huge request for proposal, customers can just try a CDN and see what happens, Leong says, adding that SMB-focused CloudFlare lets users sign up and use it without paying anything upfront.
"We always recommend that customers look at CDNs by actually trying them to get a sense of how much caching improves performance," Leong says, adding that businesses can then decide if basic caching is enough or they need a more sophisticated service.
Test results can also help enterprises get buy-in from multiple stakeholders within their companies since CDNs don't fall strictly under the jurisdiction or budget of networking or IT.
Testing made the difference for About.com, one of the oldest established web properties. The New York-based company, launched in 1997, offers more than 3.5 million pieces of largely static content on about 1,000 topics that generate about 30 million page views a month. For years, the company assumed most of those page views came from North America, says Matt Landolf, About's director of operations.
About.com has traditionally tested content delivery every couple of years, and the results were never compelling enough to justify buying CDN services, so it continued to serve its content from its three POPs in San Jose, Dallas and New York. That changed in 2012 when the team extended testing to international locations with both Akamai and Fastly.
"We have really good BGP (Border Gateway Protocol) peering and are partnered well, and we were still under the impression that most of our main audience was in North America," Landolf says. Expanding its testing to Australia and Southeast Asia showed those segments of About's audience had grown and that it could take an unacceptable eight seconds to get a page served in some locations.
"We chopped down our response time by more than half for 20% of our audience with just a quick change," Landolf says.
About.com chose Fastly's CDN services, and uses other services from Akamai. The biggest selling point to the About.com developers and decision-makers concerned about making a big change was seeing how quickly they could make changes to Fastly's global caches.
Using Fastly's Instant Purge feature, "If there was a mistake or something unforeseen happened, you could change it and the configuration would be replicated around the world in less than three seconds," Landolf says.
Who will buy?
Pain points usually drive the search for a CDN service, but CDN buyers aren't easily classified. Not only do the types of businesses buying CDNs vary, but the stakeholders within them have a wide range of roles that include network architects, network security architects, web application developers, CIOs, chief marketing officers, even individual lines of business that may have a mobile app they want to perform better.
Coming from a nontechnical background, Mirjana Novkovic, vice president of marketing at speakers bureau Harry Walker Agency, needed to improve video delivery via the agency's website. The company represents hundreds of experts in a variety of fields -- including Bill Clinton, Henry Kissinger, Michael Eisner and Tim Berners Lee, to mention a few -- and books speaking engagements for them around the world.
As head of marketing, Novkovic wanted to make the 1,000 videos on Harry Walker's website load faster and play consistently for booking agents and visitors to the site who were looking for an event speaker. Her path to CDN awareness came after she watched a webcast on video platforms while on maternity leave and received a white paper from Limelight Networks about CDNs.
After reading it, Novkovic decided to include CDNs in her video platform search process.
"It was really a huge learning curve for me because I'm not a technical person, so we were looking for a partner that could truly be an extension of our department," she says.
In her conversations with top video platform providers and CDNs, Limelight won hands-down for customer service and the information they provided her company. If she has a problem, Novkovic says she sends a quick email and gets one right back from someone on the case. "It's a name, a person I can call. I think that's so important. They provided more than 200% over what I was even looking for," she says.
In the growing CDN service market, most providers offer businesses content delivery services along with crossover services that include security, video and optimization. And by targeting specific businesses and making their networks more programmable, Gartner's Leong says more CDNs are addressing segments of the market that haven't been included in the past. At this point, almost any company could potentially need a CDN.
Next Steps
What you need to know when shopping for content delivery networks
Special delivery: Rich content calls for CDNs
Advice for securing a content delivery network
This was last published in
June 2016
Dig Deeper on Content delivery networks (CDNs)