News
Stay informed about the latest enterprise technology news and product updates.
With HP partnership, Alcatel-Lucent strengthens cloud networking play
Alcatel-Lucent continues to develop its cloud vision, announcing a partnership with HP that shows its cloud networking play -- Data Center Network Connect and CloudBand.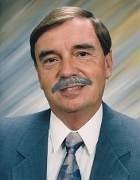 Commentary: Alcatel-Lucent continues to develop its cloud vision, announcing a partnership with HP that demonstrates its cloud networking play -- Data Center Network Connect and CloudBand. From a business perspective, it's a win for both companies. HP needs -- badly needs, in fact -- a relevant public cloud position that integrates networking and computing because of its competition with Cisco Systems. Alcatel-Lucent needs a cloud strategy for operators, particularly one that can provide cloud services in the traditional way but also host features and content -- on computers.
I noted last month in Netwatcher, our technology journal, that networking vendors needed to take a more affirmative position in cloud networking. Not only is it the core driver for enterprise network investment, it's the biggest new focus of CAPEX and infrastructure planning for network operators. Most vendors have at least some product foundation for a cloud position, and at least two --Cisco and Juniper Networks -- have more pieces to the cloud networking puzzle than Alcatel-Lucent. So, why has Alcatel-Lucent managed to get its story out? We even wrote about a possible Juniper cloud networking position back in the spring, one that would have leveraged Juniper's QFabric and PTX, and nothing came of it. Could it be that Alcatel-Lucent is starting to think holistically?
In our fall survey, operators and enterprises both complained that their vendors were stuck selling piece parts instead of complete solutions. When buyers are faced with major transformational pressure on their own revenue side, they want products that combine to address those pressures -- and they don't want to have to guess on whether the blue blocks connect with the green ones. So, Alcatel-Lucent's biggest victory here may be that it's finally talking the right talk. If it can now link its cloud networking story to application enablement in a convincing way, it could be promoting a whole ecosystem.
Alcatel-Lucent also needs to drive the bus on the HP relationship because HP is hardly the darling of the corporate world when it comes to business strategy these days. HP has data center switching, but nothing that measures up to what Cisco or Juniper can offer. And that creates a vulnerability for Alcatel-Lucent's strategy of data center interconnection.
I've already noted that Juniper could have done something pretty interesting in this space almost nine months ago, and in theory it could still work quickly to make a counter-splash. Cisco, having the computer technology as well as switching, could do even better. That means that Alcatel-Lucent can't stand still with this story. Good job so far -- now don't blow the goal-line play.
About the author: Tom Nolle is president of CIMI Corporation, a strategic consulting firm specializing in telecommunications and data communications since 1982. He is the publisher of Netwatcher, a journal addressing advanced telecommunications strategy issues. Check out his blog, Uncommon Wisdom, for the latest in communications business and technology development.
This was last published in
December 2011