Share this item with your network:
Building the infrastructure for the changing face of IT

Fotolia
News
Stay informed about the latest enterprise technology news and product updates.
Why SDN is gaining traction in the enterprise
Software-defined networking isn't just for carriers, cloud providers and hyper-scale Web companies. Instead of asking "Why SDN?", some mainstream enterprises are asking "Why not?"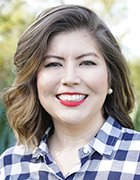 By
When Bruce Perrin first started shopping for software-defined networking (SDN) technology nearly seven years ago, he didn't know what it was called. He didn't even know for sure that it existed.
"I kept asking vendors how we could disengage the operations layer from the physical hardware," he says. It was a question that regularly got what he describes as a "deer in the headlights sort of stare" in return.
Perrin is chief operating officer and acting chief information officer of Phenix Energy Group Inc., which designs, constructs and operates oil pipelines. He became interested in virtualizing his company's network when he saw a client lose money after buying traditional switches for a network upgrade.
"Before the implementation was complete, Cisco aged out the [switch] and ceased to support it," he says. "The customer was left with a dead product that had never even been operational. And so my goal was to find a way to prevent that from happening to us -- where I could literally buy a white-box switch from anybody and run it with a software layer."
Perrin, however, was ahead of his time. He talked to several vendors that were developing network virtualization strategies, but many were not ready for deployment. Other platforms abstracted network intelligence but still relied on hardware with proprietary microchips, limiting interoperability.
By 2013, Perrin and Phenix Group Chief Governance Officer John Becker also faced what they thought at the time was a separate problem: how to monitor and analyze increasingly vast amounts of critical network data. They found themselves tasked with purchasing 10 to 20 proprietary SPAN and tap devices at $500,000 apiece. That's when a chance conversation with a friend led Perrin to Arista Networks.
"[Arista] said, 'Well, we don't actually sell SPAN and tap devices, but we can send you a switch and you can configure a port to be a SPAN port or a tap port,'" Perrin says. "And I said, 'Wait a minute. How do you do that?' They said, 'Well, it's a new thing that we've been working on for the last three years. It's called software-defined networking.'"
The rest, as they say, is history; Perrin says he never looked back. At the beginning of this year, Phenix Group began proof-of-concept testing Arista's Extensible Operating System, which separates the control plane from the physical network and operates on generic white-box switches. Phenix plans to have a full lab environment operational by February 2016.
"It turned out that [Arista's] software was what Amazon, Google and Microsoft were all using to run these massive networks," Perrin says. "They weren't really in the enterprise space in any significant way, but [they] were making the transition there."
That transition within SDN adoption -- from carriers, cloud providers and hyper-scale Web companies to the mainstream enterprise -- is underway. Instead of asking "Why SDN?", some mainstream enterprises are starting to ask "Why not?" Yet it is still early, cautions Andrew Lerner, a research director at Gartner Inc., based in Stamford, Conn.
"It's the first pitch [in the] first inning of a seven-game World Series," he says. "They've finished the anthem and the game has actually started, but it's very, very early."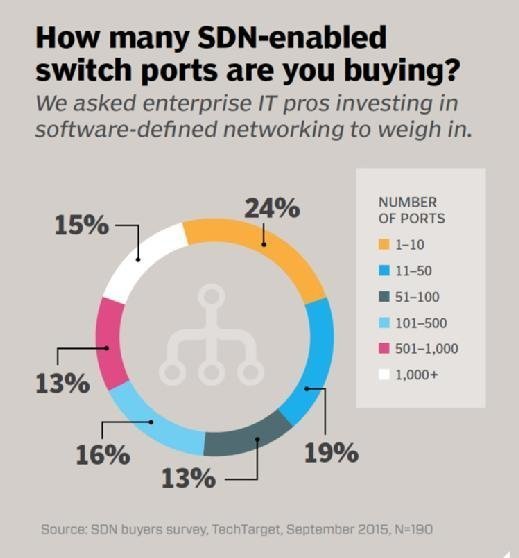 Many of those "first inning" early adopters hail from the financial services industry. Big banks, Lerner says, have many of the same performance and scale challenges as large service providers, as well as the resources to explore new technologies. Lerner adds that he has also seen a couple of high-tech retail companies embrace SDN to give them an edge over competitors.
SDN is gaining traction in the enterprise, according to Lee Doyle, principal analyst at Doyle Research in Wellesley, Mass. It's a trend he predicts will continue, with increasingly broad adoption over the next five years.
"[SDN] is a proven technology," Doyle says. "It has a lot of good uses and it will become very widely implemented. At some point we won't even have this conversation because [SDN] will be the norm. But that always takes longer than most technology pundits think, and certainly much longer than marketing people and suppliers will tell you."
Evidence suggests that enterprise SDN is making its way beyond Wall Street and Silicon Valley. Earlier this year, Infonetics Research, a division of IHS Inc., surveyed 153 medium and large U.S. businesses, and found that nearly 80% plan to implement SDN in the data center in the next two years. More than 60% said they will conduct or launch SDN lab trials by the end of 2015.
Why SDN? Use cases emerge
One enterprise SDN-adoption story recently unfolded in a somewhat unlikely setting: the Fort Bend County Library (FBCL) system in Fort Bend County, Texas. The library network first encountered SDN when it realized its outdated firewalls were failing to block illegal movie downloads. FBCL's managed service provider suggested they try Saisei's FlowCommand software suite -- with just a few clicks in the network management dashboard, the library was able to bring peer-to-peer BitTorrent file-sharing to a halt.
At some point we won't even have this conversation, because [SDN] will be the norm. But that always takes longer than most technology pundits think, and certainly much longer than marketing people and suppliers will tell you.

Lee Doyleprincipal analyst, Doyle Research
Another reason why SDN adoption made sense for FBCL: Saisei's suite helped manage library users' growing appetite for bandwidth, which was creating severe bottlenecks in the network. FBCL Network Specialist Raymond Miranda describes that time as a bandwidth "free-for-all."
"They don't just come in with one device. They come in with their laptop, their iPhone [and] their iPad," he says. "One patron can be coming in and hogging the whole access point.... That causes congestion in our network and some frustration [among] other patrons who are also trying to connect with their device."
And it wasn't just patrons who suffered; connectivity also slowed to a crawl for the library staff, hurting productivity across 12 branches. FBCL now uses FlowCommand to allocate bandwidth by user and application, while getting real-time, granular insight into network congestion. For example, when the networking team learned that about 40% of total network usage was going to sites like Netflix and YouTube, it cut back the bandwidth available for video streaming.
"For us, it goes back to being able to [control] the usage to make sure that our staff gets what they need to do their jobs and still utilize the same amount of bandwidth without having to ask for more funding," says Lelia Warner, technology communications supervisor at FBCL.
Culture of risk aversion
Even as SDN picks up steam among enterprises, challenges remain. According to Doyle, many large companies lack a clear business case and are unable to provide a compelling answer to the question: "Why SDN?" Others don't want to invest in deployments until technologies and standards mature. Others worry about introducing new security vulnerabilities or upending corporate politics.
Lerner believes the greatest challenge facing SDN adoption in the enterprise is a culture of risk aversion among network buyers, pointing out that the primary metric for measuring a network professional's performance is uptime.
"[As a networking buyer], you are going to gravitate toward solutions that provide incremental change and benefits versus a radical paradigm shift, which is really what SDN is," Lerner says.
Nonetheless, he predicts that 2016 will be SDN's "first year of pragmatic, real-world adoption" as enterprises like Phenix Group enthusiastically embrace a software-defined tomorrow. Perrin says that after the company's SDN lab is fully operational next year, it plans to build a new SDN-based data center in Florida and another in Central America, the site of the company's current pipeline project.
Enterprise SDN: Yea or nay?
Do you think there's a compelling use case yet for SDN in the enterprise? Cast your vote in our reader poll.
"The intent in all of this is, to the greatest degree possible, to automate the whole process to get rid of the handwork -- the customization that tends to result from piecemeal implementation," he says, explaining that, in addition to SDN, Phenix Group is also embracing software-defined compute, software-defined storage and software-defined WAN. "So, ultimately, our entire infrastructure becomes a software-defined technology," Perrin says.
This was last published in
November 2015
Dig Deeper on Software-defined networking