Share this item with your network:
Building the infrastructure for the changing face of IT

Pei Ling Hoo - Fotolia
News
Stay informed about the latest enterprise technology news and product updates.
Viptela SD-WAN technology transforms major healthcare network
In this software-defined WAN case study, Kindred Healthcare says Viptela SD-WAN technology has made its network more agile and less expensive to deploy and manage.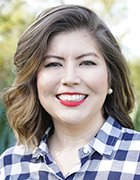 By
It may be the Year of the Rooster, but it's also the year of software-defined WAN -- the technology that applies...
Continue Reading This Article
Enjoy this article as well as all of our content, including E-Guides, news, tips and more.
software-defined networking principles to the wide area network.
As SD-WAN adoption picks up, a growing number of enterprises are stepping forward with deployment stores. In this series of case studies from the Open Networking User Group, enterprises share their experiences testing and deploying SDN principles in the wide area network.
Part One explores Exxon Mobil's use of Cybera technology to simplify its massive WAN while meeting point-of-sale security requirements. In part two, learn why a manufacturing company is moving aggressively toward an MPLS-free network, with the help of Cisco IWAN.
And finally, a major healthcare organization shares just how much money it expects to save thanks to Viptela SD-WAN technology ... while enjoying a sevenfold increase in available bandwidth.
With nearly 100,000 employees, facilities in 46 states and multiple large acquisitions each year, Kindred Healthcare's network needs are vast, complex and constantly evolving. Former Kindred Healthcare network engineer Eric Murray said he became interested in SD-WAN as a way to improve performance while cutting costs.
"Our CIO had been on us for years, 'Eric, why can't I use that broadband connection to route YouTube traffic and training videos?'" Murray said. "We wanted to have policy-based, application-aware network routing over multiple connections."
The ability to microsegment traffic using software was also attractive, he added. For example, isolating connected HVAC or clinical equipment in a network overlay can help protect the main corporate network from third-party security vulnerabilities.
Finally, Kindred wanted an SD-WAN deployment with centralized management capabilities and zero-touch provisioning, to ease the burden on the company's small engineering team, which consisted of just seven people.
Ultimately, Kindred decided to deploy Viptela SD-WAN technology, after calculating that, across a 700-site deployment, they could save as much as $4 million in just five years, while increasing bandwidth up to 700%. Murray said he was amazed at the speed and ease with which Viptela SD-WAN allowed them to make major improvements to the network. He recounted how he added two new overlays and made a slew of policy adjustments for a new use case in a matter of minutes.
"It was immediately clear when we started deploying this just how easy it was to add new features, such as another overlay to meet a specific use case, without any disruption," Murray said. "Any engineer on our team could quickly adjust policy, put it in action, and it just worked."
This was last published in
February 2017
Dig Deeper on Software-defined WAN (SD-WAN)