Share this item with your network:
Building the infrastructure for the changing face of IT

Fotolia
News
Stay informed about the latest enterprise technology news and product updates.
SD-WAN adoption: Exxon Mobil deploys Cybera technology
In this case study, learn how SD-WAN adoption dramatically simplified a major oil company's wide area network while improving security and increasing flexibility.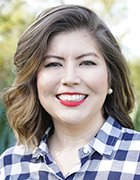 By
In this series of SD-WAN case studies from the Open Networking User Group's Fall 2016 conference, take a look at...
Continue Reading This Article
Enjoy this article as well as all of our content, including E-Guides, news, tips and more.
how Cybera's plug-and-play technology simplified the wide area network of one of the largest oil companies in the world, allowing store clerks to connect to the corporate WAN in a few easy steps.
Next, an Ohio-based equipment manufacturer asks: With internet like this, who needs MPLS? And in part three, software-defined WAN helps a major healthcare provider get more bandwidth for its buck.
Several years ago, Exxon Mobil Corp. found it needed to replace its entire VSAT wide area network with secure broadband connectivity to meet revised Payment Card Industry Data Security Standards, or PCI DSS -- a considerable task. With 10,000 locations in North America, the Exxon Mobil network was vast and diverse. In addition to its typical retail sites, the company also needed to connect about 450 wholesalers, some of which had up to 100 branch sites of their own.
Chris Curington, Exxon Mobil's North American card security and fraud coordinator, said his team wanted to enforce company security policies at the site level, while allowing retail owners to use the network for more than just processing card payments. They also wanted to implement a "Bring Your Own Broadband" option, allowing retail and wholesale partners to access Exxon Mobil's wide area network via their existing connections if they choose, with 3G or 4G backup connectivity in case of failure.
Curington and his team decided to move forward with SD-WAN adoption, using technology from Cybera, which he said allowed them to meet each of the above use cases. Cost was also a major consideration, with plug-and-play provisioning minimizing, if not eliminating, the need to send technicians out to individual sites.
Going to wholesalers and saying, 'We'd like the clerk behind the counter to be able to install this,' -- that was a paradigm shift.

Cliff DuffeyCybera founder and president
"Going to wholesalers and saying, 'We'd like the clerk behind the counter to be able to install this,' -- that was a paradigm shift," Cybera founder and president Cliff Duffey said. "A lot of the wholesalers didn't believe it until they tried it."
Cybera deploys virtual networks on an application-by-application basis. In the case of Exxon Mobil's SD-WAN adoption, Duffey said they spun up a network specifically for payments, with security features tailored to meet PCI DSS. They also create several other dedicated networks for applications such as video surveillance, fuel management and customer loyalty programs.
According to Cybera, separating networks by application allows greater flexibility, with managers able to tailor network requirements. For example, a point-of-sale app could prioritize security while a guest Wi-Fi network puts performance first. In the case of a breach, this approach could also contain a security threat, preventing it from spreading from app to app.
In 2015, when American Express Co. launched the Plenti rewards program with Exxon Mobil as its official fuel partner, the company needed to create another network connection that could communicate with the Plenti program's third-party partners without compromising the security of customer data.
"Exxon Mobil came to us saying, 'We need to get this program launched quickly,'" Duffey said. "But it had complex requirements."
Nevertheless, he said Cybera quickly spun up a new virtual network design, rolling out the changes to more than 6,000 stores in just a few days.
This was last published in
February 2017