News
Stay informed about the latest enterprise technology news and product updates.
Opinion: Oracle hardware sales slump, but service layer's what matters
Oracle hardware sales fell below expectations, but that's not the big issue for cloud providers. It needs a better service layer story, says commentator Tom Nolle.
Oracle Corp. is one of the more interesting tech companies to watch if you're looking for an indicator of where markets might be headed. In addition to its broad exposure across hardware and software, Oracle also has a nice combination of "offensive" and "defensive" products -- meaning those products that do well when IT spending is up and those that carry Oracle through leaner times. This past quarter, though, it was a little hard to read the tea leaves.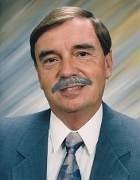 Tom Nolle
President, CIMI Corp.
At the company-wide level, the numbers were good news: Oracle beat Wall Street estimates and its stock gained in after-hours trading following last week's release of its fiscal third-quarter results. It was a contrast to a disappointing report this time last year, but at the same time there were still some echoes of issues we saw last year -- namely, Oracle hardware sales.
Despite good growth in the volumes of orders for some of its hardware appliances -- specifically, database and analytics appliances -- overall Oracle hardware sales were again below expectations. At this point, I'd say it's clear that the company is not going to be able to sustain an independent server business; its only hope lies in the appliances.
To some of the media pundits, Oracle's dependence on technologies like analytics seems to ignore the cloud opportunity, but that's because these people don't understand the difference between cloud commitment and cloud stories. Any analytics application that's so data-intensive that it demands fast-memory processing of the results is clearly not meant to run in a cloud, where users would have to contend with storage costs or latency. So, what is responsible for Oracle's dilemma? In a sense, it is the cloud, but not in the way people would think.
Oracle hardware: Is it really the problem?
Which vertical market bought more Oracle/Sun servers than any other? Carriers and hosting companies. Among hosting providers, adoption of the x86 platform has been strong for cost reasons. Cloud services, particularly Infrastructure as a Service (IaaS), make it impossible for a company to rely on non-x86 servers because they produce different machine images. The telcos, which have traditionally used the Sun platform for various services, have been underinvesting in OSS/BSS (because it's not a profit center) and service-layer features (because they lack a viable architecture).
Oracle needs to push a vision of the service layer if it wants to cash in on its traditional carrier vertical, and it still hasn't done that. Oracle needs to push a vision of Platform as a Service (PaaS) if it wants a cloud model that doesn't cannibalize Sun's SPARC platforms, but it hasn't done that either.
A few pundits have speculated that Oracle's problem is that it isn't in the networking game while rivals like Cisco Systems and HP are. I don't buy that either. Networking isn't creating too many heroes on Wall Street right now. It is true, however, that with a combination of servers, middleware and network hardware, you could present a pretty darn compelling data center and cloud story. The question is whether Oracle's lack of networking is a greater disadvantage than, say, Cisco's lack of software. I don't think Oracle hardware is to blame. The cloud ultimately is a platform, and it's actually pretty easy to build a good cloud story with middleware. That is, it's easier than building a cloud story on networking (as Juniper Networks has demonstrated).
So, it's not the success of the cloud that puts Oracle's vision at risk; it's the failure of Oracle to control a darn good cloud opportunity. There will be a transformation of IT to cloud- and services-driven models. It will look something like today's PaaS, the last five years of software-oriented architecture (SOA) and a lot like the products Oracle provides.
Why do we hear so little from Oracle on this topic? Could it be that it understands sales too well and strategy too little? Today this sort of "tech company disease" is prevalent. Oracle needs a cure, or the current quarter could be an aberration. There are too many other vendors that have the desire and the capability to answer the cloud service challenge.
About the author: Tom Nolle is president of CIMI Corporation, a strategic consulting firm specializing in telecommunications and data communications since 1982. He is the publisher of Netwatcher, a journal addressing advanced telecommunications strategy issues. Check out his blog for the latest in communications business and technology development.
This was last published in
March 2012
Dig Deeper on Telecommunication networking