Share this item with your network:
Building the infrastructure for the changing face of IT

Rawpixel - Fotolia
Evaluate
Weigh the pros and cons of technologies, products and projects you are considering.
Network upgrade ensures furniture rentals stay on the move
American Furniture Rental's network upgrade increased its dedicated network bandwidth to make video conferencing and tracking inventory of a million furniture assets fast and reliable.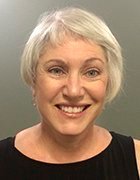 By
Maybe your company needs to furnish its trade show booth complete with pub-height stations that allow attendees to charge their phones. Or maybe your organization wants to open a new branch office and the new furniture won't arrive before staff needs to sit down to work. Or just maybe your company needs a mock courtroom scene. American Furniture Rental has it covered. As the second-largest furniture rental company in the U.S., AFR, based in Pennsauken, N.J., works with businesses, government agencies, universities and residential clients to deliver all kinds of furniture fast. And with more than a million fixed assets like chairs or desks in its inventory, the company needs to know where those assets are at all times.
With 31 locations to monitor around the country, AFR manager of information systems Steven Singer looks at how to fulfill orders from a networking and information systems standpoint. A network upgrade to higher-capacity symmetrical bandwidths was key. AFR's corporate culture encourages business and technology teams to work together closely, particularly through video conferencing since the staff is spread out nationwide. AFR's heavy reliance on all things Skype for Business means it needs to handle the load and provide as much network uptime as possible. Speaking of ongoing challenges, we caught up with Singer during hurricane season to talk about AFR's current IT and networking projects and how his team of 11 helps keeps rental furniture on the move.
A dedicated long-time equipment breaker and fixer, when Singer isn't working at AFR, he works on his three cars -- the favorite of which is a classic 1964 Ford Galaxie -- and coaches soccer for his daughter's team as well as others.
Editor's note: This interview was edited for clarity and length.
What kind of network upgrade did you make to keep up with AFR's networking needs?
Steven Singer: As AFR grew over the years, we acquired companies and opened new locations, often space in an industrial park that had aging infrastructure and a simple T1 line. We really needed our internet connections to be strong because we use full video conferencing, Office 365 and Skype for Business every day. Our employees need to be able to interface with every one of our systems as fast as we can give it to them.
We were basically looking for increased network bandwidth and more security for less money. Our provider at the time couldn't give us too much more. The 'more' wasn't just performance; we needed someone with a national footprint so I could make one phone call and open a new building.
We've worked with Comcast Business since December 2015. We now have a dedicated fiber uplink directly to the internet at a minimum of 100 Mbps up and down, and our corporate headquarters is sitting on 4 gigs of internet up and down.
Was video conferencing one of your main drivers for the network upgrade?
[Network] uptime is huge for us. If you can't connect to the system to see where the furniture is, you can't rent it.
Singer: It's really big here because our sales staff is so diversely distributed across the country. The time of going to a meeting room and using a whiteboard is over. We're on Skype for Business all day. In the last 30 days, we've had more than 2,100 Skype activity connections, which could be peer-to-peer or organized video conferences. Sales and operations take advantage of video conferencing. We can have the CEO broadcast a message to the entire company and IT can have meetings where we have employees. We also have an integrated hosted voice platform with FlexIP [Solutions from Edgewater Networks, based in San Jose, Calif.], which provides the SIP connection from office to office, and voice rides the Comcast connections. We use these tools to make it easier on everyone.
We plan company growth according to technology and have weekly meetings to look at technology needs three to five years out. That could include a desktop or network switch refresh or installing a new ERP system. We try to gauge our projects and our budget numbers to match growth and what the sales staff needs. I work closely with my counterpart co-CIO who functions more on the business side, and I balance what to do with the budget he gives me.
What is your main IT project at the moment?
Singer: Imagine having a million fixed assets -- a million chairs, just for example. You need to know where every fixed asset is. Furniture is always getting picked up and delivered, and you have to keep track of it all. We're going to upgrade our ERP application so we can expand into things like multilocation and multicurrency, have more users and gather larger amounts of SQL data. We need to upgrade and maintain levels of SQL to find all of that furniture and give accounting what it needs, then give it to the sales force so it can make decisions on what to rent next, what's popular and what line to buy more of.
So what keeps you up at night?
Singer: Lately it's been the weather. [Network] uptime is huge for us. If you can't connect to the system to see where the furniture is, you can't rent it. We have an office in Houston, which was hit by Hurricane Harvey, and there was a mandatory evacuation. Thankfully we had no damage, but we have a shutdown procedure that we follow. It's not as complicated as in Apollo 13, but you need to bring equipment up in sequence to make sure everything comes back online.
We developed the [disaster recovery] plan because of Hurricane Sandy [in 2012], where Pennsauken was hit pretty hard. We were out of power for four hours, but because of our disaster planning and recovery processes, we were back up and running the same day because we have generators and extra connections to the internet. We went as far as creating diverse paths to the internet in our building.
Being geographically spread out, we have to be aware of potential disasters. This year, Hurricane Irma hit, and we have offices in Orlando, [Fla.], and Miami. And [Los Angeles] is susceptible to earthquakes. So we have strategic locations that host equipment, and we also take advantage of cloud services like Azure for backup and redundancy.
What's on your technology wish list?
Singer: If I could just wiggle my nose, I would virtualize the entire infrastructure. We use both Microsoft Hyper-V and VMware vSphere in production, and there are different use cases for each. I happen to think that the more resources you give those hypervisors, the faster your environment will run and the faster you can turn over quotes and find inventory. It just takes a lot of capital to do so.
How did you get into IT in the first place?
Singer: My mom and dad tell me when I was just 2 years old, we had this super complex stereo system with a multichannel receiver that turned the TV on and off. I would watch my dad use it, and soon, I had memorized the button sequences. I went to a vocational high school because I knew I wanted to work with computers. By then I'd already been tinkering with things trying to figure out how to break something. It wasn't just computers. It could have been an arcade machine, a pager or a car. I wanted to know about it.
I'm probably one of the younger people with a C-level kind of position. I'm 31 years old, and I have a daughter who's 15, so I grew up pretty fast. When I was a freshman and sophomore, I studied computer science. I changed to A+ certification my junior year. In my senior year, I took Network+ and Security+ and my Cisco CCNA. I got my associate's degree in computer science and transferred to Drexel University. I got a B.S. in computer technology and a second B.S. in computer security. I'm four credits away from my master's degree.
Do you have time for anything outside of technology?
Singer: I spend a lot of my time outside of working hours coaching sports. I'm a family person first, so I've coached age groups that my child was in. I also like classic cars. I collect them. That's very different from my everyday life. I like to learn about something that isn't technology.
This was last published in
December 2017
Dig Deeper on Network Infrastructure