Share this item with your network:
Building the infrastructure for the changing face of IT

auremar - Fotolia
News
Stay informed about the latest enterprise technology news and product updates.
Learn SDN in school, experts urge today's networking students
Despite old school ways, academic tides slowly turn in SDN's favor -- as textbooks and instructors recognize network programming is here to stay.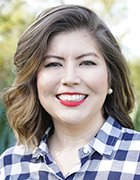 By
Software-defined networking has a firm foothold at Marist College in Poughkeepsie, N.Y., where both undergraduate...
Continue Reading This Article
Enjoy this article as well as all of our content, including E-Guides, news, tips and more.
and graduate students enjoy myriad opportunities to learn SDN in the classroom and in a cutting-edge, multimillion-dollar network programming lab.
Those bragging rights come largely thanks to the efforts of Robert Cannistra, a network industry veteran and longtime lecturer at the college who helped found the Marist SDN Innovation Lab in 2011, through a partnership with IBM. After several years working with individual students on SDN research projects, he and his colleagues decided it was time to bring software-defined learning from the lab to the classroom.
"We thought it was doing the students an injustice to not discuss SDN in the networking curriculum," he says.
Textbook tipping point
Such a thought may not have occurred to instructors at schools with less aggressive attitudes toward SDN education -- at least, not yet. Although SDN gets a lot of buzz in the wider networking industry, it doesn't seem to have much traction in certain corners of the ivory tower. Jennifer Rexford, an engineering professor with Princeton University's computer science department, says that in most university programs, SDN is still relegated to niche graduate-level courses, or a few token lectures or assignments in undergraduate core classes. But she believes a major shift is underway, as new industry realities become clear and more academics realize how important it is that students learn SDN.
"Aspiring networking pros need to know both networking and software to have long-term careers in the field," she says.
Rexford, who has taught SDN to both undergraduate and graduate students, adds that two factors typically drive the inclusion of material in university curricula: the research interests of faculty and the content of dominant textbooks. She notes that the latest edition of the popular Kurose and Ross networking textbook now covers programmable networks, suggesting the educational tide is turning in SDN's favor.
"As the topic makes its way into the main textbooks, a wider range of faculty can cover the topic even if it is not a primary focus of their own research or interests," she says.
We thought it was doing the students an injustice to not discuss SDN in the networking curriculum.

Robert Cannistra, Marist College
Cannistra also notes a trend unfolding between the pages of the latest academic tomes: While textbook authors have previously appeared hesitant to include emerging technologies such as SDN, network functions virtualization (NFV) and virtual network functions, these topics now show up with increasing frequency.
Nick Feamster, also an instructor at Princeton, agrees, saying SDN's growing presence in mainstream textbooks suggests it will soon become commonplace in even the most conventional networking courses. He adds that he is considering writing a textbook of his own in the coming year that covers programmable networks.
Feamster pioneered software-defined networking education, launching an SDN online course on the digital learning website Coursera in 2012. Since then, more than 150,000 students have enrolled to learn SDN, viewing at least some of his video lectures, and about 15,000 have completed all required course materials.
"It was a way to reach a broad and diverse audience and also blaze a trail for a course on a topic that had never been taught in the classroom, let alone online," Feamster says.
He went on to teach similar network programming courses on university campuses, including Georgia Tech's. Now, he and Rexford both make a point of including SDN material in their general networking courses at Princeton.
"SDN should be incorporated into a 'standard' networking education," he says. "Tomorrow's network operators will be programmers."
Analyst Lee Doyle, principal analyst at Doyle Research, based in Wellesley, Mass., agrees, saying anyone launching a career in networking today needs to learn SDN.
"SDN is becoming widely adopted, so people who are building and operating networks need to understand [the technology]," he says. "Universities need to train people for the future, not how we built networks in the past."
Learn SDN by doing SDN
According to Rexford, turning networking students into network programmers has recently become much easier thanks to a variety of maturing open source tools. Standard interfaces such as OpenFlow, network emulation tools such as Mininet and open source controller platforms such as NOX and Ryu let students learn SDN by doing SDN.
"Previously, that was only really possible with socket programming on the end hosts, but now I can get students digging into understanding -- and changing -- how the inside of the network works," Rexford notes.
She says these tools have provided the infrastructure necessary for even undergraduates to embark on serious system-building projects -- designing and building new SDN applications or adding features to a controller platform during just a semester.
But that kind of hands-on education in network programming is still far from the norm. In fact, Cannistra says recruiters often express skepticism about the SDN-related experience Marist graduates claim on their resumes.
"They kind of question the students, like, 'Did you really work with this?' And the students can elaborate quite nicely on what they've done," he says. "Most people are wowed, which is nice."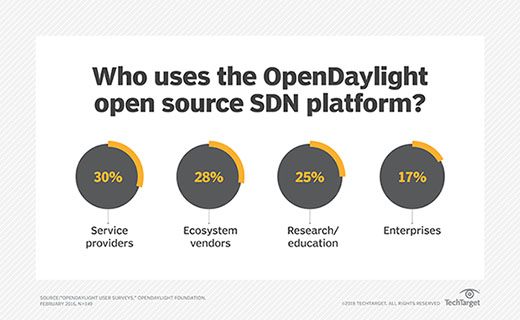 Timothy Winters is a senior executive at the University of New Hampshire InterOperability Lab, an independent test lab that recently launched an SDN Consortium. He says that while UNH is just beginning to add the technology to its curriculum, the lab's student employees are eager to learn SDN.
"I think when they hear the words 'programmable networking,' they are intrigued," he says. "Whether they're computer scientists or electrical engineers, they hear those words and think, 'Wow! This must be cool.'"
Winters says students who work with SDN testing in the lab also benefit from their interactions with open source projects such as OpenDaylight and the Open Network Operating System.
"A lot of employers consider that very important now," he says. "You're learning open source packaging while you're learning SDN."
Help wanted
The job market appears promising for network programmers. A recent search on job board site Indeed showed more than 1,400 active listings for positions related to SDN, with salary estimates ranging from $85,000 to more than $125,000. Potential employers include Huawei, Cisco, Oracle, Amazon, Facebook and Verizon.
"I think that any student who can put on their resume that they've worked with SDN technologies has an advantage," Winters says. "That will help them get a job -- 100%."
He says he regularly receives information from hiring managers recruiting UNH students for open positions, and a growing number consider SDN experience a significant plus or even a requirement. Such employers include enterprises as well as carriers -- such as AT&T and Comcast -- that have begun working with NFV.
"You need to understand SDN, the underpinnings, to be able to do all of that orchestration," he says.
Vyas Sekar, an assistant professor at Carnegie Mellon University, has previously taught a graduate-level SDN course, which he says has helped alumni land jobs at employers such as AT&T and VMware. Current students eager to learn SDN often ask when he will offer the course again.
"There's a growing demand from the student population, especially at the graduate level," he says.
Marist graduates have recently secured SDN-related positions -- at Goldman Sachs, EMC, Nicira and BigSwitch. Cannistra says their network programming experience gives them a leg up when competing for openings.
"[Our] students aren't just walking out with theoretical knowledge," Cannistra adds. "They've actually implemented, designed and coded a lot of systems."
Continuing education
In the months and years to come, SDN experts say they expect to see the technology's escalating momentum reflected in the classroom.
"It is rapidly becoming the case that we cannot teach networking without covering SDN," Feamster says.
UNH's Winters agrees, but doubts whether most university programs have strategic plans in place to integrate SDN into their curricula, despite the technology's growing adoption rates. He predicts many schools won't offer substantive education in network programming until employers demand it.
"I would love to think that everybody has a long-term view, but my guess is it will be organic," he says. "A lot of universities have advisory boards that will be saying, 'Look, you need to be teaching your students SDN because it's important to us.'"
Carnegie Mellon's Sekar says the ultimate tipping point will come when SDN is so pervasive that its presence is a foregone conclusion -- in every network and every computer networking course.
"People won't be talking about SDN 10 years from now, because everywhere we do networking, we'll do SDN."
This was last published in
October 2016
Dig Deeper on Networking careers and certifications