Share this item with your network: Building the infrastructure for the changing face of IT

iSTOCK/GETTY IMAGES
Hybrid cloud networking falls short, but not for long
Hybrid cloud networking falls short of enabling total orchestration across public and private clouds. Software-defined networking, network virtualization and orchestration tools will change that.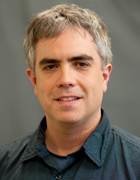 By
When it comes to the hybrid cloud, enterprises live in a world of parallel play where some applications live in the public cloud while others reside safely in the on-premises cloud. Yet the two are barely interconnected.
This scenario falls far short of the promise of a hybrid cloud where virtual machines (VMs) could be provisioned, migrated and managed as one across multiple sets of data center resources. And in large part, it's the network that stands in the way.
"You can create dynamic network infrastructures within [a hosted cloud] environment, and you can create dynamic internal network infrastructures, but they have to stay within those environments," said Eric Hanselman, chief analyst at 451 Research. Binding a dynamic network in the hosted cloud to the on-premises data center becomes complicated.
The problem starts with plain old physics—or the speed of light. Once you break up tiered applications and place the different elements far away from each in dispersed data centers, latency becomes an issue. Requesting more fibre in the ground for capacity is not only costly, but takes too long in a world of dynamic provisioning.
In addition, companies struggle to stretch network services, like firewalling and load balancing, across disparate sets of resources. Then there's the issue of managing two separate sets of IP ranges that would have to be combined to enable automated VM provisioning and migration across clouds.
Yet with so many more cloud providers offering hosted virtual private clouds, and enterprises realizing they needed distributed computing, both are seeking answers. These solutions will likely emerge in a combination of software-defined networking (SDN), network virtualization and expanded orchestration tools.
Hybrid Cloud Networking: Connectivity Is Immature
Network connectivity for hybrid cloud infrastructure is still immature and can be expensive.
Most enterprises connect into the hosted cloud over Layer 3 using either an IP VPN or MPLS connection, but both require heavy lifting and can be costly.
"A lot of cloud providers have various VPN technologies, but you need someone to help set that up," said Bob Plankers, a virtualization and cloud architect at the University of Wisconsin at Madison.
Providers typically charge an enterprise to establish and maintain the connection, and the enterprise will need engineering resources to maintain its own end of the tunnel.
Additionally, VPN-based hybrid cloud networks can also become a bottleneck on a global WAN.
"If they are public-facing Web systems, a VPN may not be too much of a drawback because [users] are accessing them through the public cloud," said Jason Edelman, a senior solutions architect at Presidio.
But for internal enterprise applications, the VPN can become complex. "If you have four or five sites in an enterprise that have access to a system in the public cloud, and that public cloud is building a VPN tunnel to a corporate head-end VPN concentrator, then all four of your other sites have to go through corporate and then through the Internet to the VPN tunnel. So you lose that any-to-any [architecture]," Edelman added.
An enterprise could avoid the bottlenecks by establishing a full mesh VPN network with the cloud provider, but that arrangement will add complexity to the network, and the enterprise will be paying for multiple VPN connections with its cloud provider, he said.
Some enterprises with deep pockets can bypass VPNs and try direct Layer 3 peering to a provider. "I was talking to a large customer last week who was doing a one-off scenario for [high performance computing]," Edelman said. "They're going to peer directly to a cloud provider leveraging BGP."
The First Step To Integration: Extending Services Across Hybrid Cloud Networks
Z Gallerie, a Los Angeles-based furniture retail chain, maintains a typical example of what's possible with hybrid cloud networking today. It maintains its customer-facing website in a Virtual Private Cloud (VPC) on Amazon Web Services while maintaining its enterprise systems in both a traditional private data center, as well as a hosted private cloud.
Z Gallerie wanted to integrate its Amazon VPC into its corporate network to connect its enterprise resource planning (ERP) and point of sale systems with its website.
"We needed one single, unified network so we could work seamlessly [between those systems]," said Howard Kolodny, vice president of IT at Z Gallierie. "We wanted to integrate our firewall and VPN concentrator between our public and private clouds to provide a pathway to move data between systems securely and easily."
Z Gallerie, however, is a Cisco shop and Amazon does not support Cisco firewalls and routers natively. Kolodny turned to virtual routing and VPN technology from Vyatta, a company recently acquired by Brocade. The Vyatta technology, which is billed as an alternative to a Cisco ASR 1000, is supported natively by Amazon and was able to establish the necessary VPN tunnel with Kolodny's Cisco infrastructure.
With Vyatta's technology, Kolodny was able to get the VPN between his private and public cloud resources up and running. Now "it just runs," he said.
Cisco is launching a software-based Cloud Services Router (CSR) 1000v that will eventually work in Amazon and Microsoft's Azure cloud. But Z Gallerie's experience with unsupported firewalls points directly to the challenges enterprises face with hybrid cloud networking. Establishing network connections between public and private clouds, and maintaining consistent network policies and Layer 4 through 7 services in both environments, isn't easy when cloud providers don't always support an enterprise's vendor of choice.
"We're just starting to see tools come out that can help manage both sides of things simultaneously," said Plankers of the University of Wisconsin. "Extending security controls and networking [from private to public cloud] is a big problem. It depends on the cloud provider and what technologies they might have installed to enable people. It's a pretty immature space right now."
Cloud provider Tier3 is one of these companies. Its enterprise customers can create MPLS VPN connections into the hosted cloud from their own enterprise clouds and then establish an isolated VLAN to route traffic back and forth that is protected by their own firewalls and policy. Through a simple user interface, they can apply these policies to VMs and resources inside the hosted cloud.
"They can actually extend core services for identity management," said Jared Wray, Tier3 CTO. Through Tier3's interface, customers have visibility of resources in both public and private clouds, which helps them apply policy.
Stretching Layer 2 Across Hybrid Cloud Networks
Integrating network services is one thing, but if the true promise of the hybrid cloud is to enable provisioning and migration of VMs across clouds using a single orchestration system, it will take an extended Layer 2. A shared Layer 2 network will mean that both sets of cloud resources could be managed as a single IP range. The problem is, the technology to do this, doesn't quite exist yet.
But NTT, which provides a fully dynamic software-defined network inside its virtual private clouds, sees the technology very close on the horizon.
In NTT's virtual private cloud, software-defined networking (SDN) and OpenFlow give users an interface to provision network segmentation on demand. The NTT cloud has VMware hypervisors that are controlled by VMware's vCloud Director. But NTT also runs NEC's OpenFlow switches and controllers to enable dynamic network provisioning.
"Through the customer portal, an engineer would define different network segments and create the virtual machines, deciding which network segments to place them on," said Len Padilla, senior director of technology at NTT. "Then they would connect them directly to firewalls and load balancers."
NTT's homegrown orchestration system ties all of these resources together and then feeds connectivity into Cisco Catalyst 6500 series switches that sit on the edges of the virtual data center and connect out to the enterprise's VPN. Everything in the network can be automated all the way until it reaches the outside connection.
"The next step is to let those [outside] connections be manipulated," said Padilla. "We are looking at giving customers one pipe that connects them to the NTT network, but within that, being able to establish virtual network segments. Then they can come in through the portal and configure an IPSec tunnel."
Once NTT's network is extended into the enterprise data center, NTT will enable users to establish overlay networks, which will allow them to use a single IP addressing scheme for the VMs in both data centers, he said.
Currently, NTT's orchestration system makes sure that "everything is going out on the right VLAN" once it hits the Cisco switches at the edge. The company has even been able to customize individual use cases where this process is automated, but "the next step is getting that to happen in a standardized way," Padilla explained.
"As these edge and core and backbone switches become SDN aware—whether that's with OpenFlow or not—we will strip away pieces of the control software we have built and replace it," he said.
Cisco's new Nexus 1000v Intercloud software will enable Layer 2 overlays between public and private cloud infrastructure when it is available later this year. Nicira, the SDN and network virtualization startup acquired by VMware, appears to be working on a similar solution, Edelman noted. Many engineers also believe that tunneling protocols like VXLAN could extend Layer 2 domains into the public cloud if the protocol's requirements for multicast networks are eliminated in future iterations.
In Hybrid Cloud Networking, Getting Smarter about Application Placement
In early hybrid cloud scenarios, many enterprises looked to divide tiered applications between public and private clouds. The goal was to host the tiers that required rapid scaling in the cloud, while placing static, core components like database servers in the enterprise data center.
"When people say the word 'workload', they usually are thinking about a single virtual machine," said Dante Malagrino, CEO and co-founder of Embrane, a developer of SDN services appliances. "In reality, customers' IT organizations think in terms of applications … a combination of multiple virtual machines interconnected by network segments and secured by firewalls and accelerated by load balancers." Splitting those segments across public and private clouds can cause countless problems, including the inability to extend firewall and load-balancing policy across disparate IP schemes.
So some enterprises are approaching the hybrid cloud differently. Rather than splitting application tiers across public and private infrastructure, they choose to migrate an entire application to the cloud, leaving only small but necessary hooks to the applications within the private cloud, such as authentication and authorization systems.
"If you have 10,000 applications, it's more interesting to think about migrating 100 applications into the cloud because you want to free resources for more mission-critical applications in your data center, versus splitting your applications in half," said Marco De Benedetto, CTO and co-founder of Embrane.
In those cases, De Benedetto said the enterprise can free up internal resources for the critical applications that have much stricter service level agreements (SLAs).
Application Replication in the Hybrid Cloud
Other enterprises choose to place application replications in the hosted cloud to tackle the problem of distance and latency, or simply to provide redundancy.
"You could have one instance of an application that runs in your own data center and one that runs in [a hosted environment]," said Hanselman. "Then you don't have to build a second data center. This buys you a separate location where you have the same operational capability."
When using this strategy, it is important to ensure that the data source is consistent in different environments, and that can be a challenge, said George Reese, CTO at enStratus, a provider of cloud infrastructure management tools. In some cases, even if the data can't be as equally consistent, enterprises take the chance to avoid latency.
Using an orchestration system that provides visibility into available resources in private and hosted clouds allows enterprises to account for geography, available capacity and even the need for failover when doing VM provisioning.
"We get visibility into what exists, and we use our own automation logic to construct network pathways to talk to virtual machines and monitor them. If we detect failure in one part, we can bring up resources [somewhere else] so we can move data around," said Reese.
Nevertheless, Reese has high hopes for deeper levels of hybrid cloud integration that won't involve taking such risks.
About the authors
Rivka Gewirtz Little is the executive editor for TechTarget's Networking Media. She works with editorial staff to develop content aimed at readying businesses for the changing nature of the network, including its infrastructure and applications. Little has been covering telecommunications and networking since deregulation of the FCC in 1996. She began her career as a daily news reporter in Texas and has been a frequent contributor to The Village Voice, The Houston Chronicle and numerous technology and business publications.
Shamus McGillicuddy is the director of news and features for TechTarget Networking Media. He writes about networking, security, data centers, network management and other topics for SearchNetworking.com. He also manages overall news coverage for TechTarget's other networking sites, including SearchUnifiedCommunications.com, SearchEnterpriseWAN.com and SearchCloudProvider.com.
This was last published in
March 2013
Dig Deeper on Cloud Networking