Share this item with your network:
Building the infrastructure for the changing face of IT

michelangelus - Fotolia
Manage
Learn to apply best practices and optimize your operations.
From the 3G-to-4G transition to SDN, network pro rises to the challenge
After years at a provider -- where she helped install cell towers during the 3G-to-4G transition -- an Army-trained network engineer tackles a new challenge in the enterprise: SDN.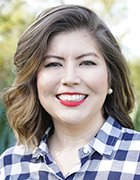 By
Network engineer Ha Lam doesn't shy away from a challenge. After serving more than seven years in the U.S. Army, she went to work for a service provider based in Little Rock, Arkansas, where she helped build cell towers during the 3G-to-4G transition. After tiring of the too-hot summers and too-cold winters in Little Rock, she headed west. With an eye on making the move from provider to enterprise, Lam achieved Routing and Switching CCNA and CCNP certifications before getting a job at Westfield Corporation, a Los Angeles-based shopping center company with dozens of retail properties in the United States and United Kingdom.
In her work for Westfield, Lam is now helping tackle a major data center overhaul as the company embraces software-defined networking with Cisco Application Centric Infrastructure (ACI).
In this edition of The Subnet, Lam shares her experiences meeting new challenges in the midst of major changes: from the 3G-to-4G transition in the provider space, to the SDN revolution in the enterprise.
Note: This interview has been lightly edited for length and clarity.
How did you get started in IT?
It really all started when I joined the Army. They wanted me to be a light-wheel mechanic, and there is no way you want me fixing Humvees. So they asked me what I liked to do, and my answer was 'computers.' They had this job available where you'd go and set up phones, computers and internet access. I said, 'Well, that's right up my alley.' I was lucky -- at the same time I joined the Army they were starting to put physical routers into our shelters, so I was able to start getting some hands-on experience with the command line.
I served seven-and-a-half years and then got a job with an Internet Service Provider (ISP), Windstream. I started in an enterprise call center, troubleshooting whatever services we provided for our customers. I worked my way into a supervisor position, where I worked on installation of the 4G cell towers for wireless providers.
What was that like?
This was four years ago, when the wireless providers were going from 3G to 4G, getting data everywhere. You can see all these commercials on TV with AT&T and Verizon boasting about how they have so much coverage for 4G -- we were a part of that. They couldn't have those commercials unless we were able to turn those towers up for them. They wanted to get as many towers up on 4G as possible so that mobile users could go from low speeds to high speeds.
Day-to-day operations -- somebody with their business being out of service and you're able to get them back up quickly -- is always rewarding. But when you're able to see a difference in technology, [with users] going from 3G to 4G … when you're a part of that [improvement] and you see the success, that's definitely something to be proud of. It's a stressful environment, but it's fun and rewarding in the end.
What prompted you to make the move from ISP to enterprise?
I did not want to live in Arkansas anymore -- it was too hot in the summertime and too cold in the wintertime. So I moved to California and took a couple of years off to work on certifications.
Now I'm working as a network engineer for Westfield.
What's the biggest difference in working for an enterprise versus a provider?
[Working in the enterprise] is almost like being a kid in a candy store, because you have all of these technologies available to you … You want to learn it all.
At ISPs you work more in silos in the specific area you either start in or grow into, but at enterprises you're expected to know a little more -- not as an expert in every field, but you should have knowledge of different technologies.
It's almost like being a kid in a candy store, because you have all of these technologies available to you. Especially when you work for a company that's allowing you to do that and wants you to grow and wants you to [learn] as much as you want … You have to decide which one is the most important to learn first. It is a little bit overwhelming. You want to learn it all -- collaboration, data center, security, you want to take it all in -- but it's very systematic. You can't learn it all at once.
Do you face any particular challenges in your new role?
The physical stuff. When I was working for the ISP, I was used to troubleshooting remotely. I'm used to having a technician on-site -- they were my eyes, telling me with their knowledge and experience of working out there with the equipment. That's really my weakness right now: not really knowing how things actually physically connect.
The opportunities I get, going to these centers and seeing how the fibers and cables run through conduits and risers and stuff, that's what I'm [learning].
Tell me about a current project.
We are working with Cisco ACI to revamp our network -- migrating from two existing data centers to two new ones. You have to consider what equipment can go in there, how you want to set it up, what kind of technologies you want to use and the process of how to move everything over seamlessly without disruption to the clients and the centers.
From what I understand, there are not a lot of people out there using ACI currently, so the knowledge base is pretty limited. We're trying to be a frontrunner in implementing and operating it -- hopefully serving as a source of information for other companies who want information about ACI and how it can work for them.
We are working with [IT solutions provider] CDW, which is implementing it. They're the ones who are actually configuring it and providing designs and best practices. We are kind of along for the ride and asking questions and learning about it, so we can maintain it after the fact.
What advice would you give to someone just beginning a career in networking?
I think for someone who is brand new to [the industry], it's a matter of trying to figure out what it is that you like to do. If you like to do hands-on stuff, if you like to be outside, [think about] being a technician. They get to drive around, install services for customers. They move around a lot, and there's a lot of hands-on work.
If you like to sit in an office and work through things remotely, study routing and switching, security and data centers. [Regardless,] as you get more advanced, you will get a little experience in both. But I think as a high-level overview, decide what you like to do. Do you like to be in front of a computer configuring [things], or do you like to be outside [with] cables, racking and stacking?
Now for our rotating pop culture question, what's the last movie you saw?
Star Wars. It was great -- I think everybody should at least see it three times.
This was last published in
September 2016
Dig Deeper on Networking careers and certifications