Share this item with your network:
Building the infrastructure for the changing face of IT

freshidea - Fotolia
News
Stay informed about the latest enterprise technology news and product updates.
From Sonnet 18 to SD-WAN technology: An unlikely networking career
From teaching Shakespeare's Sonnet 18 to taking on a major SD-WAN technology deployment: Senior engineer Phil Gervasi shares the major career pivot that brought him to networking.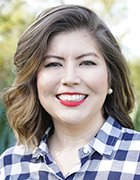 By
Senior security network engineer Phil Gervasi has a big project on his plate: support the deployment of SD-WAN technology across a global network consisting of dozens of diverse sites, some of them in developing and remote locations. Gervasi and his team at a global pharmaceutical company based in Albany, N.Y., anticipate SD-WAN technology will lower costs and increase agility in the network.
It's an undertaking perfect for a seasoned network pro such as Gervasi, but surprisingly, he hasn't always worked in IT. In fact, Gervasi began his career teaching Shakespeare to high school students. In this edition of The Subnet, Gervasi shares how he made the unlikely leap from Sonnet 18 to software-defined WAN.
Editor's note: This interview has been lightly edited for length and clarity.
How did you become a network engineer?
Phil Gervasi: I started my professional life as a high school English teacher. I had an undergraduate degree in English and got a master's degree in education. I didn't really know why I chose to major in English, but that's where I got all A's in college. My other courses, not as much -- so I gravitated toward that area of study. Plus, I met my wife, and she was an English major, so it worked out.
My professional life as a high school English teacher was great. I loved it, and I still love teaching, but I pretty quickly became frustrated with the slower pace and the inability to really determine my own career direction. I have a type-A personality, and I felt very constrained. It was really rewarding in a lot of ways, but I wanted to do something more project-oriented and that had a direct relationship between the effort I put in and my career growth.
When I was a teacher in the early 2000s, I was the go-to guy to fix my co-workers' email. It was in the days when IT departments in schools weren't as common. I would fix the local network printer and the school would often hire me during the summer to set up the computer labs.
My father-in-law works in IT for a large state agency, and he kept telling me, 'You should think about IT as a career field.' So I took a sales job at an IT training company. I had no IT background, but they gave me the opportunity to take classes for free and get textbooks for free, and I was able to take advantage of that. And after a year, that enabled me to get a help desk job.
My advice is pretty simple: You need to own your own professional development.
I took a strategic pay cut, but that was a great year. I was a help desk person for a large state agency and got to touch a lot of technology. And even though it was an entry-level position, I still had to troubleshoot all sorts of things and got the opportunity to interact with some of the senior people at the company, and I really liked what the network-engineer-type people were talking about. Their projects seemed coolest to me, so that's what gave me the impetus to get laser-focused on networking.
Immediately, I knew this was the right field, because you put the effort in; you got rewarded for it. Everything was just a project or problem to figure out, and that was really interesting and rewarding. I learned about Cisco certifications while I was there and got a Cisco Certified Networking Associate certification. That enabled me to get a higher level position at a local value-added reseller (VAR). I really, really enjoyed it, and then went on to larger VARs and larger projects. I earned some VMware certifications and Microsoft certifications as well.
Can you tell me about a project you are working on currently?
Gervasi: We have a few dozen locations around the world now, and many of them are relatively new. They've been onboarded quickly, and we need to develop a better way to unify our organization just from a technical connectivity standpoint.
We're working with some interesting SD-WAN technology -- using a very traditional Border Gateway Protocol mesh topology over the global internet. We're in the initial stages; we've been whiteboarding and throwing ideas together, and now we're starting to formalize action steps.
Why deploy SD-WAN technology?
Gervasi: Well, actually, pretty much the selling points that a lot of the vendors put out there, I have to admit: They are able to provide decent quality of service over the public internet, which means we can start up a new site in a matter of a week or two as opposed to waiting for new circuits to be brought in, which can take months.
Some of our locations are in countries that are still developing or in more remote locations that don't have infrastructure already there. We really can't wait months for a location to get turned up. This gives us an opportunity to get whatever we can, even if it's a cheap DSL line, and get an SD-WAN box and just run traffic over the internet. Ultimately, we want to be able to drop SD-WAN technology at new locations so we can have some semblance of quality of service, even over cheap public internet, back to our data centers here in the States.
Tell me about your experience with automation.
Gervasi: I had an opportunity to work on a really neat project to develop some training material because of my teaching background. I had kind of the best of both worlds: I was able to put together and deliver a curriculum and have the networking experience to understand what virtual LANs and network protocols are.
So I met up with somebody at one of the Tech Field Day events who gave me an opportunity to work on a project to put together training materials for network automation -- using tools like Ansible and Python to reduce the complexity and the error proneness of provisioning network devices.
I know that there are network engineers out there that still see automation as a threat to their careers, but more and more, I'm seeing people saying, 'Wait, you can make my job easier? I'm on board 100%.'
And what's your advice for networking professionals just starting their careers today?
Gervasi: My advice is pretty simple: You need to own your own professional development. I really believe that the IT field offers a very unique opportunity to be rewarded for what you know how to do. So I find that studying and learning needs to be part of your life -- apart from your company's professional development goals for you.
Your company's goals and your goals may overlap a lot or a little. But regardless, you need to own your own professional development, so that you own your own marketability. You own your own career potential. I just think that's amazing. That's one of the main reasons I got into this field.
As far as very specific advice for somebody just starting in the field, I always recommend: Get a help desk job. Some might disagree with me, but I think getting a help desk job, in a larger organization especially, allows you to get your hands on a variety of technology and therefore get kind of a taste of what's out there. You might find that you hate networking and you love server administration or storage or virtualization or network automation, for that matter. We have a DevOps guru here in-house who's automating our entire server infrastructure and it's very meaningful work.
What are you most proud of as you look back at your career so far?
Gervasi: I have an advanced degree in education and I was teaching Shakespeare, so I can recite Sonnet 18 to you right now and explain what iambic pentameter is. I was able, in just a couple of years, to get into a networking position and change my career entirely.
I've been in this field for less than 10 years and I'm in a senior role now. I love what I do for work. I can't imagine doing anything else, but my primary reason for studying, pushing, writing and striving is to provide for my family. I really do take pride in the fact that I was able to do that and find a way. I realized early on that I have to own my professional development. Opportunities don't fall from the sky.
This was last published in
December 2016
Dig Deeper on Networking careers and certifications