Share this item with your network:
Building the infrastructure for the changing face of IT

everythingpossible - Fotolia
Problem solve
Get help with specific problems with your technologies, process and projects.
Custom network sensors help engineer prevent downtime
Too much information? No such thing. Engineer James Ott says network monitoring tool PRTG allows him to anticipate device failures before they occur.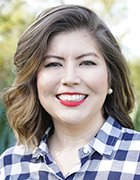 By
James Ott wears quite a few hats in his position at Federal Radio, a wireless service provider based in Aberdeen, Md., that offers trunked radio services to government agencies and contractors. As a network engineer, IT administrator and communications system technician, Ott designs, builds and manages the wide area, campus and in-building networks that allow Federal Radio's users to communicate securely.
Because subscribers count on Federal Radio for both daily and emergency communications, network reliability is critical. One tool that Ott says has dramatically improved visibility and increased uptime is the Paessler PRTG Network Monitor.
He explains how PRTG allows him to create dozens of custom network sensors so that he can anticipate device failures before they hurt connectivity. He also shares his advice for young networking professionals just beginning their careers.
How has the PRTG Network Monitor reduced network downtime for Federal Radio and its users?
James Ott: We're more proactive than reactive now because we can see when a device is starting to fail. This allows us to start troubleshooting, make changes and prepare replacements if needed, often before the device has a complete failure.
We have live monitoring in our network operations center (NOC), as well as email alerts and mobile notifications from live widgets. With PRTG, we see when there's a problem that's directly affecting the customer before they even notice it. Having access to that information has been easily one of the best developments in the past 10 years -- it's made our jobs easier.
Tell me about the custom network sensors you created through the PRTG API.
Ott: A lot of our devices don't connect to the system like normal personal computers -- writing custom network sensors allowed us to monitor those devices in the field.
We currently have a total of 543 sensors; 136 are my custom network sensors. We are growing all of the time and expect to have more than 600 before the holiday season. Devices can have more than one sensor to help get a better understanding of what is happening with it -- tracking things like CPU load, memory usage or network traffic. My custom sensors also monitor voltage, temperature and signal strength.
Was creating the custom network sensors difficult?
Ott: Actually, it was fairly easy -- just a lot of learning how SNMP works with that particular software and then going into the extended MIB [management information base] to get that information. So it wasn't bad.
How does the PRTG Network Monitor work?
Ott: PRTG uses SNMP, Ping, ETH, DNS and HTTP/HTTPS to monitor devices in the field. We currently use VPN tunnels with AES encryption going to both fixed sites and mobile connected sites. All of the data is fed to our NOC in Aberdeen, Md. With regard to the mobile connected sites, we use a hardened mobile cellular router to create our VPNs. These tunnels only build when the mobile sites are powered on. I also have custom sensors for those devices as well, which show things like cellular current state, cellular current signal, total monthly traffic and device temperature. All of the data that comes in is in real-time and comes over the VPN tunnels. We have designed web portals with live-action graphics, so certain customers can log in and view their own devices and site equipment as well. This allows for greater transparency with our customers.
Can you tell us about a challenge you are currently facing?
Ott: The biggest problem that we have to deal with on a regular basis is staying within government guidelines and security regulations. Currently, we are working with the Nuclear Regulatory Commission (NRC) -- I am linking their headquarters in the Rockville-Bethesda area to locations in Texas, Virginia and Pennsylvania, all with secure radio communications. We've done this with other customers too, including the Smithsonian Museums, the Holocaust Museum, the Food & Drug Administration, the General Service Administration and lots of different federal groups.
We're more proactive than reactive now, because we can see when a device is starting to fail.
First, we try to figure out exactly what the customer is looking to do and what type of system they need. In many cases, we try to go over their network, but separate it out on our own virtual LAN, so we don't have as many issues. But we still have to stay within FIPS [Federal Information Processing Standards] and FISMA [Federal Information Security Management Act] guidelines.
Once we've determined what they're looking for, I will take the network guidelines they give me, and I will design my communications to work within them. Maybe it's unicast. Maybe it's multicast. Maybe it's just a point-to-point. Maybe we're linking systems together in a different way. Sometimes, they might need a kit that they can take and go from building to building, so we might have to use a mobile network router or a cellular router that is secured and gets back into the system. It depends on what they're looking for.
How did you get into the IT industry?
Ott: I've been working with computers since I was six. My parents sent me to computer camp, and I was off and running. I started working with networks around 2000, and I haven't looked back.
I've worked for companies such as SecurityLink and Tyco; I've worked for IBM. At SecurityLink and ADT, I was a service technician working on network devices. With IBM, I worked as a customer engineer where I designed and built systems for customers such as Verizon, Kaiser Permanente and Chase Bank.
What, specifically, appealed to you about networking?
Ott: For me, it was the concept that I could get multiple computers talking and doing different things, but still working together on the same kind of collaboration -- and not just computers, but devices too.
What's your favorite thing about your current role?
Ott: It's always changing. No system has ever been the same. It truly is different every day I come to work. I get a different challenge. I get to think about different things and ways to solve problems for my customers. And it's always fun because of that.
What advice would you give to young networking professionals just beginning their careers?
Ott: Don't get discouraged. There's a lot of math involved, but don't get discouraged because it does get easier as you go along.
Definitely start out on the service side because you will see a lot of where the failures are. And you will see where the designs can go right and where the designs can go wrong. It really kind of ramps you up faster than any other way.

And, for our rotating pop culture question, what TV show do you most enjoy right now?
Ott: I'm currently back-watching reruns of Community.
This was last published in
October 2016
Dig Deeper on Network management and monitoring