News
Stay informed about the latest enterprise technology news and product updates.
Commentary: SAP's cloud move illustrates SaaS business model viability
SAP's $3.4 billion bid for SuccessFactors underscores cloud providers' best path for continued growth -- the SaaS business model and other higher-level services.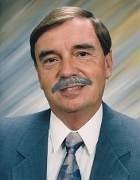 SAP announced Dec. 3 that it will buy U.S.-based Web and cloud software company SuccessFactors Inc., which sells human resource management and productivity tools -- a move to boost SAP's total cloud repertoire and thus be more competitive as a cloud provider. The decision shows that the Software as a Service (SaaS) business model is starting to create problems with product scope that didn't exist for hosted software, and in my view, that's an important shift. It shows that the adoption model for SaaS is one of one-stop-shopping, even when the same customers have rejected that notion as unnecessary in their corporate data centers.
Our surveys suggest that there are a couple of reasons for why the SaaS business model is changing customer behavior. First, most buyers say they prefer to work with as few cloud providers as possible. It's not a matter of economy of scale; it's a matter of minimizing integration and support issues, they say. The second point is that there is a different buyer constituency for the SaaS business model than for installable software. Two-thirds of all SaaS deals are directly driven by operations personnel -- not by IT -- and these people frankly don't give a hoot what earlier IT best practices were.
SuccessFactors has a cloud-coupled architecture and a core product set, and it's reasonable to wonder whether SAP intends to roll some of its software into the SuccessFactors framework -- resulting in a hosted version of SuccessFactors -- or to just keep the two elements separate. It seems to me that using the merger and acquisition to step into the human resources planning software market doesn't fully leverage the $3.4 billion SAP is paying for SuccessFactors.
Making the software hosted moves backward from the benefit, so it's likely that SAP intends to eventually use SuccessFactors' assets to package a broader set of tools targeted -- as SuccessFactors is -- primarily at small- and medium-sized businesses (SMBs). This would set SAP up for the growth opportunity that the SaaS business model and overall cloud represents.
That's a reflection of something I've also picked up in our surveys, which is that the important market in cloud computing isn't Infrastructure as a Service (IaaS), even though that's where more than 60% of current spending is focused. Higher-layer services do more for the user, justifying the higher prices cloud providers charge and in turn reaping better profits. You can't replace IT and support functions with IaaS-only physical servers. You can replace both with SaaS, and that's what customers are now finding interesting.
This suggests that in the long run, the operational benefits of the cloud may be more significant than the infrastructure-based economies of scale. This again favors the Platform as a Service (PaaS) and SaaS business models because it's hard for customers to yield operational benefits from the cloud when the cloud provider doesn't supply the operating software. This trend toward PaaS and SaaS business models also means that service-layer tools for the cloud will have to do more to enhance operations. Support-based economies of scale are something cloud hardware and software vendors haven't really spent much time promoting -- likely because they haven't spent much time addressing them.
About the author: Tom Nolle is president of CIMI Corporation, a strategic consulting firm specializing in telecommunications and data communications since 1982. He is the publisher of Netwatcher, a journal addressing advanced telecommunications strategy issues. Check out his blog, Uncommon Wisdom, for the latest in communications business and technology development.
This was last published in
December 2011