Share this item with your network:
Building the infrastructure for the changing face of IT

carloscastilla - Fotolia
News
Stay informed about the latest enterprise technology news and product updates.
Cisco IWAN architecture case study: Manufacturer embraces SD-WAN
MTD Products credits the Cisco IWAN architecture with cutting costs and improving performance in the wide area network, ultimately leading to an increase in employee productivity.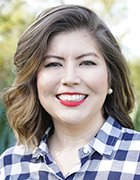 By
According to Gartner, less than 2% of today's WAN edge infrastructure refreshes are based on software-defined WAN, but it expects that number to exceed 50% by 2020. In another bold forecast, IDC predicts the total value of the SD-WAN market will reach $6 billion within that same period.
The emergence of a growing number of SD-WAN adoption stories seems to support such rosy projections. In this series of software-defined WAN case studies from the Open Networking User Group's Fall 2016 conference, three enterprises share their experiences testing and deploying SD-WAN technology.
In part one, learn how Cybera technology enabled DIY WAN connections at Exxon Mobil branch sites, with no technicians required. Part three explores how Viptela SD-WAN helped Kindred Healthcare achieve more bandwidth for less money. (You do the math.)
Here, find out how Cisco IWAN architecture brought an Ohio-based manufacturer's unreliable WAN up to speed. Now, MTD Products is accelerating toward an MPLS-free future with SD-WAN in the driver's seat.
Like many enterprises, home and garden equipment manufacturer MTD Products, based in Valley City, Ohio, recently found itself struggling to meet user bandwidth demands without breaking the bank. With about 70 global locations, 6,700 employees and more than 450 network nodes, MTD Products is growing, along with its WAN needs.
Senior network engineer Chris Bregar told the Open Networking User Group at its Fall 2016 conference that the unreliability of MTD Products' backup circuits presented another challenge. The company has traditionally used DSL and cable, which required hands-on work in the event of a failover. Sometimes that meant calling someone into the data center in the middle of the night.
"Because of the consumer-grade router on the cable side, we have to reboot the cable modem for it to function as a backup circuit," Bregar said. "Not really scalable."
The company decided to move forward with the Cisco IWAN architecture, recently completing a proof-of-concept (POC) phase in which they deployed hybrid WAN technology at a handful of branch locations. Bregar said they have seen huge improvements in performance, cost and employee productivity.
One POC site in Mississippi, for example, has enjoyed 40% circuit savings and an increase in bandwidth of more than 400% thanks to the Cisco IWAN architecture. Eventually, Bregar said they plan to get rid of the expensive MPLS link entirely and transition to a dual-internet model. He added that he understands his fellow engineers' reluctance to abandon guaranteed bandwidth and service-level agreements, but believes it is time for a paradigm shift.
"As good as the internet has become these days, it's beneficial to go that route," he said, adding that they will get each link from a different last-mile provider to minimize risk.
Since completing the proof-of-concept phase in 2016, Bregar said MTD Products plans to roll out the Cisco IWAN architecture across all company sites this year. In 2018, they hope to ditch MPLS and move to dual-internet SD-WAN.
This was last published in
February 2017