Share this item with your network: Building the infrastructure for the changing face of IT

iSTOCK/GETTY IMAGES
Get started
Bring yourself up to speed with our introductory content.
As demands and devices multiply, high-density wireless gains traction
As users crowd Wi-Fi networks with more devices, network managers are looking at high-density wireless designs to ensure unfettered access.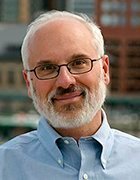 By
In the days when flip phones reigned and tablets were something found only in medicine jars, Fred Kirsch wasn't concerned with how easily someone could log onto a website from a mobile device.
Today, it's a whole different story for Kirsch, vice president of content for the New England Patriots. Ensuring that football fans can use their mobile devices while at Gillette Stadium in Foxborough, Mass., is almost as important to the team as protecting the health of quarterback Tom Brady's throwing arm.
"People expect connectivity," Kirsch says. "We are part of the experience people have in their everyday lives, and nowadays folks want to share those experiences on their device through their various social accounts, so not having Wi-Fi would be a detriment."
But delivering crisp Wi-Fi performance to more than 68,500 fans crowded into Gillette, many of whom will use their mobile devices throughout the game, is art as well as science. It's no different in Denver, where more than 76,000 fans pack Sports Authority Field to cheer on the Broncos, nor is it different at convention centers, lecture halls and college campuses worldwide where thousands of people -- and by extension many thousands of devices -- all demand immediate access to data and applications.
In response, Wi-Fi and wireless LAN (WLAN) suppliers have worked closely with their customers to design wireless systems that can accommodate both growing user demands and a ballooning number of devices. And with the advent of the recently ratified 802.11ac standard -- so-called Gigabit Wi-Fi -- in concert with a new generation of equipment specifically tailored to high-density wireless deployments, IT administrators now have even more tools to get the job done.
It's all part of a percolating wireless landscape, says Nemertes Research analyst John Arkontaky.
"There is an awful lot of stuff going on," he says, citing a Nemertes survey that indicated companies bumped up their overall WLAN capacity by 64% in 2013, with an additional 46% in growth projected for this year.
Scalability challenges grow
High-density deployments are a growing piece of the WLAN landscape. College and university CIOs have always faced the prospect of serving large groups of users in defined areas -- whether they are lecture halls or residence halls. But now, high-density designs are becoming a requirement in large public spaces beyond the campus -- at stadiums, convention centers and even enterprises. And it's not just enabling sports fans, students or a guest at a fundraising gala to access the Internet or send a text message; it's also having the horsepower necessary to transmit a video or other piece of rich media content that's tailored specifically to that user's location.
"It's a matter of scale, of having the tools to monitor the network and to say, 'Hey, this access point is jammed,' and being able to stay on top of that and also having the ability to stay in front of user demands and their devices," Arkontaky says. "That takes foresight and the tools that permit you to have the bandwidth you need [while] managing it in an efficient manner so you aren't overspending in the long run."
The Patriots' WLAN infrastructure, just two years old, is anchored by software and some 330 Extreme Networks access points (APs) from Extreme Networks. The network, which blankets the stadium with wireless connectivity, enabled the team to launch fan-specific mobile applications and services -- Patriots Gameday Live, a comprehensive app that includes video replays and other game-oriented features.
"It went very well," Kirsch says of the app, which the team launched last season, "and this season we will add more features."
Delivering exclusive content is beneficial to fans, but it's not as important as delivering access.
"That's the biggest lesson we learned when we first launched the Wi-Fi network," Kirsch says. "It was, 'OK, we will give them exclusive content,' but really quickly we learned that that [content] isn't as important to fans as access. Fans want to do what they want to do. It's not to say our app hasn't been popular, but even if we didn't offer that, we'd need a Wi-Fi network just to meet the expectations of consumers today."
Analytics: The next piece of the puzzle
Kirsch says the Extreme system has easily handled peak loads that have eclipsed the 17,000 concurrent-connections mark. And with top bandwidth consumption only at the 45% mark "we have a lot of room above us."
The Patriots, and four other NFL teams, are also using Extreme's intelligent wireless analytics package to keep tabs on wireless performance and to ensure that fans are getting the services they need.
"We can get performance [data] right down to the app level," Kirsch says. "We know what apps people are using and what URLs they are visiting."
Mike Leibovitz, director of mobility and applications at Extreme, says Gillette Stadium is a good example of how a carefully designed wireless network -- even one using the 802.11n standard -- can be tuned to serve high-density environments.
"An appropriately designed [11]n network can certainly provide a huge amount of bandwidth," he says, "especially in the 5 GHz space. [The wireless network in] Gillette was built specifically in mind to take advantage of 5 GHz." Among the benefits of that band: less congestion and higher throughput.
Extreme Networks, like other wireless vendors, is also marketing specifically packaged high-density wireless systems -- ones equipped with narrow-beam antennas, specialized chipsets and other associated components -- for use in stadiums, arenas and other high-traffic sites. The company's IdentiFi high-density products are optimized for both indoor and outdoor use.
Coverage alone isn't enough
Interest in high-density gear has intensified in the past year, according to Gary Ger, director of product management and marketing at San Antonio-based antenna manufacturer Ventev Wireless Infrastructure, a division of Tessco Technologies.
"In the old days it was about ensuring coverage; now it's not just coverage but capacity per client and per user," he says.
High-density systems are anchored by antennas capable of generating tightly focused beams, and are engineered to provide users with greater access and capacity. Some systems today feature antennas with beams as narrow as 20 to 30 degrees, about a third of the width that was available on state-of-the-art antennas even a few years ago, Ger says.
"This whole area [of high-density wireless] has just escalated over the past several years," says Bruce Miller, vice president of marketing at at Xirrus Inc. in Thousand Oaks, Calif. "It's been mandated that you put wireless service in these [stadiums and convention centers] because you are competing for attention."
High-density deployments, Miller says, have other unique requirements, depending on the design and the physical layout of the facility in question. Xirrus defines whether a deployment is high-density using an equation that takes into account the event and the number of people per square foot. A high-density deployment at a concert, for example, would be one engineered to accommodate a crowd where there was one person for every 5 square feet of space; a similarly engineered system for a college lecture hall would assume one person for every 10 to 15 square feet of space, Miller says.
Take rate -- which is the percentage of mobile devices connected simultaneously -- is another factor used to determine the need for high-density. Most take rates, Miller says, hover around 30%, which is a level that's easily handled by most systems installed in the last few years. But the average take rate is expected to grow as consumers bring even more devices and access more applications.
More devices per user
Stony Brook University (SBU) in Stony Brook, N.Y., for example, has seen the number of devices per student almost quadruple in the five years since the school first installed an Aruba Networks wireless system across its three campuses, says Mike Ospitale, associate director of data network services at the university. In 2009, a student would have a laptop and perhaps a smartphone; in 2014, a typical SBU student would have a laptop, a smartphone, a tablet and perhaps even a smart watch or other wearable device in need of wireless access.
Today, almost 30,000 people -- students, faculty and visitors -- use the university's wireless network, and the school is in the midst of upgrading its entire infrastructure to 802.11ac to accommodate future demands.
The main SBU network encompasses more than 3,300 APs sprinkled across 50 residence halls, classrooms, the Jacob K. Javits Lecture Center, and a soon-to-be-opened arena. That's almost a 75% increase in operational APs from just two years ago at the flagship campus, says James Hart, the school's data network services director. The university also has satellite campuses in Southampton, N.Y., and Manhattan equipped with their own wireless infrastructures.
"[Students] want [access] everywhere, and that's part of why there are so many more APs," he says.
802.11n vs. 802.11ac
In conjunction with the project to upgrade its wireless connectivity, last summer the university retrofitted the Javits lecture hall with a high-density design featuring Aruba's first-generation Wave 1 802.11ac APs. The goal was not only to increase throughput, but also to have the bandwidth and infrastructure necessary to support technologies that professors might want to use within the classroom, Ospitale says.
"We could have gone with [802.11n] APs, but the reason we went with 11ac is that it has a lot of horsepower behind it; it made a lot of sense to us," he says. "If we are going to have a lot of folks onboarding at the same time, we needed an AP that had both [ample] CPU and memory."
The combination of high-density design and 11ac allowed the school to place only 52 APs in Javits, and only 40 in the 40,000-square-foot arena that's undergoing a $20 million renovation.
Next up: a massive exchange of all the school's existing 11n APs for 11ac, a project that will begin this summer. Despite the increased performance of the newer APs -- each is expected to handle as many as 75 devices rather than the 25 each 802.11n AP now is engineered to accommodate -- the plan calls for the university to replace each existing 11n AP with an upgraded one.
"We're going to do it this way to stay ahead of the curve, and we also believe there will be an increased demand for bandwidth. We're going to do it this way for sheer coverage and so we don't have any dead spots," Ospitale says.
"We are constantly investigating ways to use the infrastructure we have in place, so certainly there are a myriad of apps that can be devised, whether it's teaching with wireless clickers or live feedback through Twitter," he adds. "It's a very interesting use of technology, so any time we can provide the rails or the infrastructure to allow innovative teaching to occur, it's very powerful."
Dig Deeper on Wireless LAN (WLAN)