Share this item with your network:
Building the infrastructure for the changing face of IT

chris - Fotolia
Get started
Bring yourself up to speed with our introductory content.
802.11ac speed gains may drive WLAN architecture changes in Wave 2
How much your network needs to adapt to the jump in 802.11ac speed from Wave 1 -- or even from 802.11n -- to the standard's next phase, Wave 2, depends on where you are in the upgrade cycle.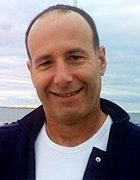 By
As an increasing number of enterprises upgrade their overtaxed Wi-Fi networks with 802.11ac technology, they are discovering wireless speeds that are capable of meeting their demand for several years.
It's a welcome realization for many networking professionals who were unsure whether to hold off on deploying the first generation of 802.11ac, known as Wave 1, or wait for the widespread commercial release of the second generation of 802.11ac products. Wave 2 access points, which have just started to trickle into the market, will offer up to five times more bandwidth than Wave 1 and be able to support up to four times as many simultaneous connections on a given access point (AP).
But with great bandwidth comes great responsibility.
Nearly all 802.11ac implementations today are based on the Wave 1 specification, which doesn't typically require widespread network infrastructure changes. However, the second phase of the technology, called Wave 2, may require enterprises to rethink their network architecture.
At the forefront will be the need for greater capacity in the access layer to avoid bottlenecks between an AP and the first switch to which it connects. It's not just about bigger pipes, however. Wave 2 will make 802.11ac the first wireless standard to use multi-user MIMO, which adds support for more mobile devices on a wireless LAN (WLAN), augmented by wider channels and standardized beamforming techniques to improve speed.
But introducing those features to a network may require IT pros to adjust their network design. Additionally, many Wave 2-based networks will require a cabling upgrade and need to accommodate new power over Ethernet requirements.
Fortunately for most enterprises, the Gigabit Wi-Fi capability of Wave 1 will satisfy their needs—and prevent any dramatic changes to their networks—for a few years.
"We're really not seeing anything approaching that gig bandwidth, even with 802.11ac access points," says Joseph Rogers, associate director of network engineering at the University of South Florida (USF) in Tampa, which began deploying Wave 1 APs last year.
802.11ac takes the lead
Upgrades from the previous 802.11n standard started earnestly last year after the IEEE ratified the latest technology. The biggest draw for enterprises has been faster wireless speeds and the ability to support eight spatial streams per AP, an important feature as more laptop-toting users add smartphones and tablets to the arsenal of devices they use on enterprise WLANs.
This year, the number of shipments of 802.11ac APs will surpass those of 802.11n, according to market researcher IDC. That's a huge turnaround from 2014, when shipments of the older technology were more than five times greater.
"In 2015, we do believe that 11ac will far out-ship 11n," says IDC analyst Rohit Mehra. "That's the ramp-up that we are seeing for 11ac."
Last month, Ruckus Wireless was the first vendor to announce an AP that natively supports Wave 2, and more vendors are expected to follow in the months ahead. The second iteration of the standard has a theoretical maximum throughput of almost 7 Gbps in the 160 MHz channel, up from a theoretical maximum of 1.3 Gbps in the 80 MHz channel in Wave 1.
While the promise of higher speeds and support for more users is attractive, it will come at a cost. Enterprises that adopt Wave 2 devices will need to consider the implications across the whole network. For example, Wave 2 access points will need 30 watts of power over Ethernet versus the 15 watts many enterprises currently have in their access layer.
In addition, the Cat5e and Cat6 cabling used in most enterprises today may have to be upgraded to Cat6a to handle faster speeds. Two vendor alliances and the IEEE, however, are working on specifications for supporting 2.5 and 5 Gigabit Ethernet (GbE) over Cat5e and Cat6, which are currently certified to support 1 GbE for up to 100 meters. Cat6a, more commonly found in data centers, is certified to support 10 GbE for up to 100 meters.
But with many organizations having recently upgraded to 802.11ac Wave 1, it's unlikely those that have made significant investments will jump into Wave 2 soon. IT pros who have already adopted Wave 1 say that, fortunately, they expect their current architectures to serve them well for quite a while.
Schools a hotbed for 11ac
Among those knee deep in upgrading to 802.11ac Wave 1 are colleges and universities—where students are slow to praise, but quick to gripe, when wireless connections are too sluggish for streaming video, sharing photos on social networks and downloading coursework.
"For us, [receiving] no complaints is a good thing," says Trevor Beach, a network engineer at West Chester University (WCU) of Pennsylvania, which recently rolled out 802.11ac.
Wave 1 of the latest Wi-Fi standard has a theoretical maximum speed more than double that of 802.11n. Actual speeds for the technologies in the real world are considerably less, but the order of magnitude of throughput between the new and the old standard is about the same.
Last fall, the University of South Florida, which serves 31,000 undergraduates, replaced 1,400 legacy access points in student housing with 802.11ac models from Cisco. The APs that were tossed were eight years old.
"It was way past due," says USF's Rogers of the upgrade.
The new APs have a maximum uplink speed of 1 Gbps, which is 10 times the 100 Mbps speed of the older devices. However, Rogers was surprised to discover that areas with the most traffic peaked at only 90 Mbps to 100 Mbps.
It's definitely faster than the 802.11n access points, but in the end, the bigger benefit is in the ability to handle more clients.

Trevor BeachNetwork Engineer, West Chester University of Pennsylvania
Traffic from all 1,400 access points averaged only 2.5 Gbps, which is far below the capacity of the 10 GbE switches from Cisco and Brocade that the university installed along with the access points. He expects the current technology to meet the university's needs for the next three to five years. That's because the majority of smartphones and tablets in use today do not support 802.11ac. Only 15% of the devices online at USF use the latest Wi-Fi standard.
Organizations using 802.11ac Wave 1 today say the most important advantage of upgrading is the higher number of mobile devices that can be handled by each AP. The standard operates in the less-congested 5 GHz band and supports more 20 MHz channels for connecting a greater number of devices to a network, but the actual volume of devices a given network can handle depends on an individual design. Each 802.11ac Wave 1 access point at WCU can handle "roughly three times" as many devices as 802.11n APs, estimates Beach.
"It's definitely faster than the 802.11n access points, but in the end, the bigger benefit is in the ability to handle more clients," Beach says. "The older access points just couldn't handle the client base that these new ones can."
Wave 2 introduces multi-user MIMO and more antennae, which allow an AP to behave more like a switch by enabling it to communicate with several radios at once. The catch, however, is that client devices must also support multi-user MIMO to take full advantage of it. The previous generation of Wi-Fi, 802.11n, introduced single-user MIMO, in which an AP behaves more like a hub that can only talk to one client at a time.
The cost of upgrading to 11ac
More than half of networking professionals say mobile devices have an "extremely or very high impact" on network capacity and performance, according to a May 2014 survey by 451 Research. An additional 20% consider the impact moderate.
Organizations like research labs that need to send hundreds of megabits per second of data from a single device have the option of doing that by taking advantage of 802.11ac's ability to use 80 MHz or 160 MHz channels. Such high frequencies support fewer devices, so they are seldom used in organizations looking to get as many people online as possible.
The Kelsey-Seybold Clinic has 20 facilities in the Houston metropolitan area. It rolled out about a hundred 802.11ac APs in clinical areas that never had a wireless network, says Martin Littmann, the clinic's CTO and CISO. The deployment made it possible for doctors to more easily upload medical images to patients' electronic records and to use computers on carts during patient visits or outpatient procedures.
Cloud-based WLANs let IT focus on bigger picture
As wireless networks grow more sophisticated, some IT pros find a cloud-managed model improves their operational efficiency.
Albany State University in Georgia uses 430 of Cisco's cloud-managed Meraki APs; about a quarter support 802.11ac. The controller is in Cisco's cloud.
Pricing for on-premises and cloud-based controllers is similar, says Noore Ghunaym, infrastructure services manager at Albany State. The cloud-based one is easier to use, he says, enabling Albany State to cut the equivalent of a part-time position for WLAN management and maintenance.
Two-thirds of the APs at the Pulaski County Special School District in Arkansas use 802.11ac. But that figure is rising to support an initiative to issue every student an iPad.
The deployment with Aerohive Networks will cost $6 million to $8 million, which includes the price of 10 GbE switches and cabling, says Will Reid, Pulaski's chief technology officer.
Reid wanted to avoid needing a management appliance at each school -- saving $12,000 to $15,000 apiece -- and to remove the burden of maintaining them.
"When you work for a school district, you're always being asked to do more with less," he says.
The clinic started to roll out new access points after upgrading its two Aruba wireless controllers in mid-2014. Such an upgrade can cost between $30,000 and $50,000, Littmann says.
The doctor-run healthcare provider has more than 300 older access points in its waiting rooms. Because each new AP would cost about $600, the clinic is unlikely to do another upgrade for three or four years.
"One of the principles of a physician-owned business is to use a piece of equipment until it's dead and then make sure it's dead before you throw it away," Littmann says.
On an average day, 20% of the WLAN's bandwidth is used for clinical purposes while the remainder is split between personal devices used by employees and patients.
"In a lot of wireless environments, you find a whole lot of bandwidth being given out for free and a much smaller amount actually being consumed by the enterprise for production work," Littmann says.
In the summer of 2014, Aruba customer WCU installed a thousand 802.11ac APs, roughly doubling the number on campus. The majority was installed in student housing that never had Wi-Fi.
The cost of the 802.11ac implementation, including routers, switches and cabling, topped $1 million, says Joseph Sincavage, WCU's director of networking and telecommunications. About a year before, the university of almost 14,000 undergraduate students had upgraded its LAN from 100 Mbps to 10 Gbps.
The school has a 3 gigabit link to the public Internet and is planning to upgrade it soon to 10 gigabits.
"We're almost filling that pipe," Beach says of the current connection. "We're getting close."
This was last published in
May 2015
Dig Deeper on Wireless LAN (WLAN)