Evaluate
Weigh the pros and cons of technologies, products and projects you are considering.
What you need to know about application performance monitoring tools
This Essential Guide will give you an in-depth view into application performance monitoring (APM) and why the technology is crucial for observing how well applications run to provide users the best experience.
1

Embrace APM

-
Embrace APM: Be proactive
APM is evolving and growing rapidly, shifting from the legacy of monitoring the network infrastructure to one ensuring the user experience performs well. The increased use of the Web, cloud and mobile applications demand complex products for network engineers and managers to track their performance.

There's a variety of approaches for deploying APM in an organization. Some network engineers need support for traditional methods of tracking the user experience and delivering on performance analytics, while others require the ability to monitor the network while remaining cognizant of the system's nuances. Check out these resources to learn the basics of APM, why to use it and how the technology is evolving into a network-based model.
2

Monitoring tools

-
Find the right monitoring tools
Network engineers are like doctors. They safeguard the network's health from end-to-end – all the way from the infrastructure and backend to user applications. Choosing the right network monitoring and APM tools requires learning the differences between products and features. It calls for an understanding of the network – its benefits and faults – and grasping the various application performance management metrics needed to determine how the technology can meet the business' needs.

Once the network engineer understands the different approaches, making application performance monitoring a priority is critical to match the network's complexity. Businesses rely on quick data collection and analysis to predict when an application might fail. Ensuring IT decides what performance metrics are important for application performance tests, and keeping an eye on other technologies such as Virtual Desktop Infrastructure (VDI) will be crucial towards guaranteeing the network delivers on its promises. Examine these resources for more information.

Download this free guide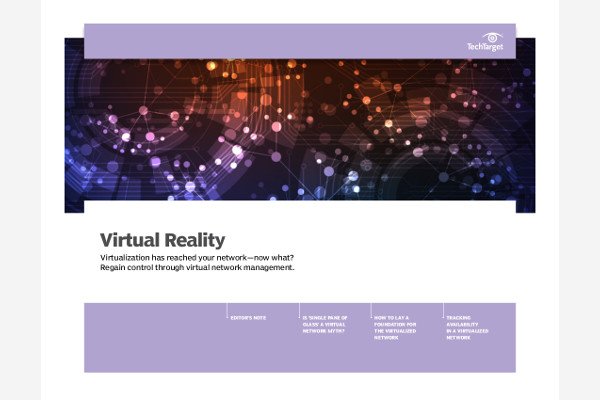 Download: Overcome Virtual Network Management Challenges
The virtualized network poses challenges to network management systems -- and as more hardware components become virtualized, that challenge becomes even greater. This handbook discusses the steps IT must take to both build and corral their virtualized infrastructure.
3

APM for cloud, mobile apps

-
Deploy APM for cloud, mobile apps
APM tools are an essential "must have" technology as organizations migrate their business to a public, private or hybrid cloud model. This requires cloud application developers to pay close attention to the software lifecycle to ensure the application performs well and network engineers to closely monitor those cloud applications. Addressing any performance challenges from cloud applications will enhance the Quality of Experience for users in the organization.

Businesses also require network engineers to have greater visibility into mobile application performance. Bring your own device and the consumerization of IT demand APM tool suppliers to deliver software offering the ability monitor mobile applications for a growing mobile workforce. Read more about APM for the cloud and mobile applications.
4

Related terms

-
Learn related APM key terms
Learn key terms related to APM. Knowing what related technology means enables network engineers to ensure they offer users the best experience for enhancing application performance.