 BACKGROUND IMAGE: iSTOCK/GETTY IMAGES
What is SD-WAN? Future, challenges, benefits of SD-WAN technology
Editor's note
A software-defined wide area network, known more commonly as SD-WAN, distributes network traffic by using SDN technology to automate and prioritize routing to and from branch offices and data centers. SD-WAN can introduce elements of complexity to network management, but in this era of increasing network traffic and a demand for speed, SD-WAN is a valuable tool. For example, it allows enterprises to prioritize business-critical traffic to travel over faster, more secure connections or to set failover options for downed links. This Priority Report gathers a range of SD-WAN information and covers key topics, including what SD-WAN technology is, the challenges and benefits of SD-WAN, managed SD-WAN services and the future of SD-WAN.
1

SD-WAN: Where to begin

SD-WAN technology has many different aspects to it, such as upgrades, vendors and its effects on network functions. Learn which SD-WAN benefits work for your organization and what to look for before buying.
2

Managed SD-WAN services

SD-WAN technology is available in many different forms and models, and among these are managed SD-WAN services. Discover what these services provide, tips for how to get started and how they compare with other SD-WAN technology services.

Download this free guide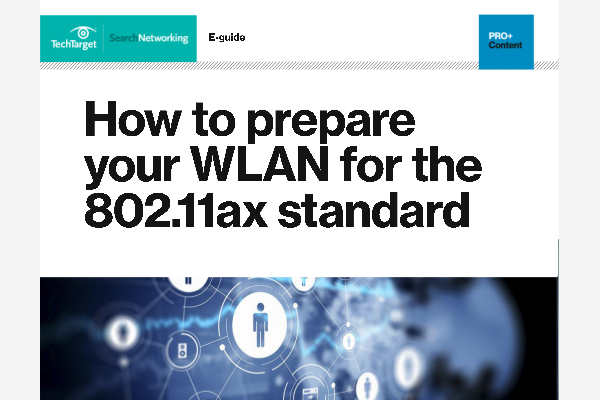 How to Prepare your WLAN for the 802.11ax Standard
Currently planned for release in 2019, the 802.11ax standard offers 10 Gbps speeds –up to 40% faster than Wave 2 802.11ac. Find out how this will be a game changer, and why anyone with skin in the game should start educating themselves now.
3

The future of SD-WAN

The future of SD-WAN is being shaped by changes and advances in multi-cloud, SD-branch and automation. See how these trends will impact SD-WAN technology and what trends could benefit your organization.