 BACKGROUND IMAGE: iSTOCK/GETTY IMAGES
Networks of the future: What automation and IBN can do for you
Editor's note
Automating network management to get away from time-consuming manual configuration using command-line interface configuration is at the top of most enterprises' networking wish lists. Within network automation, intent-based networking, or IBN, is beginning to emerge as a way to enable network professionals to manage their networks by telling the network what they want it to do in direct language, then let the automated network take over and make it so. To find out how enterprises can get to automated management after decades of relying on manual processes, and keep up with compute and storage automation, this priority report will walk you through networks of the future in terms of what network automation and IBN can do for you, the tools you should consider and the vendors active in the network automation market.
1

Network automation tools

Networks of the future are turning away from manual tools for network management. Learn some of the best tools for deploying network automation and best practices for automated network management and configuration.
2

Vendor plays

Vendors such as Cisco and SolarWinds continue to take steps towards networks of the future by updating their tools with automation and IBN. See how different network operations and innovations can affect your organization and how they could affect networks of the future.

Download this free guide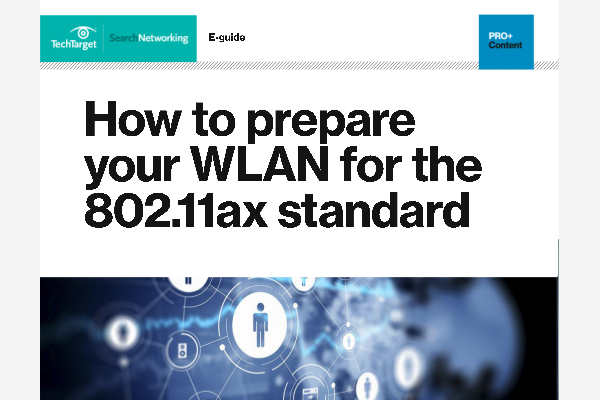 How to Prepare your WLAN for the 802.11ax Standard
Currently planned for release in 2019, the 802.11ax standard offers 10 Gbps speeds –up to 40% faster than Wave 2 802.11ac. Find out how this will be a game changer, and why anyone with skin in the game should start educating themselves now.
3

Networks of the future

The future of network roles, platform and infrastructure will shift if your organization switches to network automation. This includes all roles such as ITSM and even changes in major vendors' platforms. Learn more about where the future may take you.