Definition
small form-factor pluggable (SFP)
Small form-factor pluggable (SFP) is a specification for a new generation of optical modular transceivers. The devices are designed for use with small form factor (SFF) connectors, and offer high speed and physical compactness. They are hot-swappable.

Download this free guide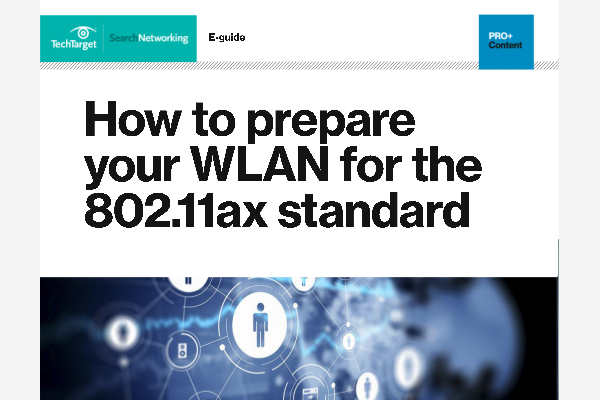 How to Prepare your WLAN for the 802.11ax Standard
Currently planned for release in 2019, the 802.11ax standard offers 10 Gbps speeds –up to 40% faster than Wave 2 802.11ac. Find out how this will be a game changer, and why anyone with skin in the game should start educating themselves now.
SFP transceivers are expected to perform at data speeds of up to five gigabits per second (5 Gbps), and possibly higher. Because SFP modules can be easily interchanged, electro-optical or fiber optic networks can be upgraded and maintained more conveniently than has been the case with traditional soldered-in modules. Rather than replacing an entire circuit board containing several soldered-in modules, a single module can be removed and replaced for repair or upgrading. This can result in a substantial cost savings, both in maintenance and in upgrading efforts.
Several companies have formed a consortium supporting the use of SFP transceivers to meet their common objectives of broad bandwidth, small physical size and mass, and ease of removal and replacement.
Also see small form factor (SFF) and gigabit interface converter (GBIC).
Continue Reading About small form-factor pluggable (SFP)
Dig Deeper on Telecommunication networking