 BACKGROUND IMAGE: iSTOCK/GETTY IMAGES
Definition
network analyzer (protocol analyzer or packet analyzer)
A network analyzer (also called a protocol analyzer or packetanalyzer) is a combination of hardware andprogramming, or in some cases a stand-alone hardware device, that canbe installed in a computer or network to enhance protection againstmalicious activity. Network analyzers can supplement firewalls,anti-virus programs, and spyware detection programs.

Download this free guide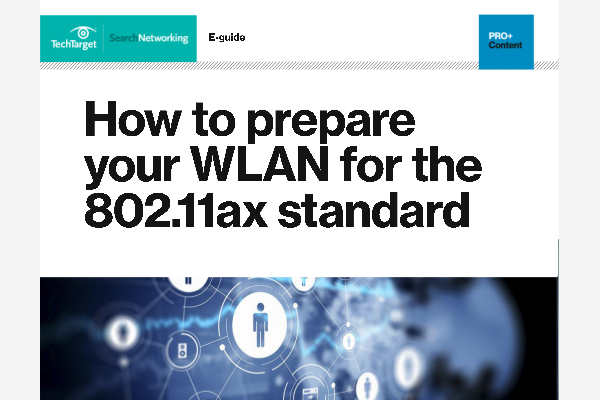 How to Prepare your WLAN for the 802.11ax Standard
Currently planned for release in 2019, the 802.11ax standard offers 10 Gbps speeds –up to 40% faster than Wave 2 802.11ac. Find out how this will be a game changer, and why anyone with skin in the game should start educating themselves now.
Network analyzers can:
Provide detailed statistics for current and recent activity on thenetwork.
Test anti-malware programs and pinpointpotential vulnerabilities
Detect unusual levels of network traffic.
Detect unusual packet characteristics.
Identify packet sources or destinations.
Configure alarms for defined threats.
Search for specific data strings in packets.
Monitor bandwidth utilization as a function of time.
Create application-specific plug-ins.
Display all statistics on a user-friendly control panel.
Network analyzers are not intended to replace firewalls, anti-virusprograms, or spyware detection programs. However, the use of a networkanalyzer in addition to other countermeasures can minimize theprobability that an attack will occur, and can facilitate rapidresponse in the event an attack begins.
Continue Reading About network analyzer (protocol analyzer or packet analyzer)
Sponsored News
Vendor Resources