A jumbo frame is an Ethernet frame with a payload greater than the standard maximum transmission unit (MTU) of 1,500 bytes.
Jumbo frames are used on local area networks that support at least 1 Gbps and can be as large as 9,000 bytes. Because jumbo frames are not defined in the IEEE 802.3 specifications for Ethernet, vendor support for jumbo frames and their maximum transmission units may vary.

Download this free guide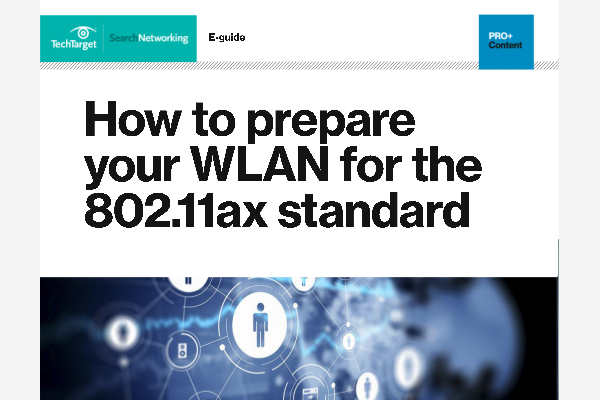 How to Prepare your WLAN for the 802.11ax Standard
Currently planned for release in 2019, the 802.11ax standard offers 10 Gbps speeds –up to 40% faster than Wave 2 802.11ac. Find out how this will be a game changer, and why anyone with skin in the game should start educating themselves now.
Enabling jumbo frames can improve network performance by making data transmissions more efficient. The CPUs on switches and routers can only process one frame at a time. By putting a larger payload into each frame, the CPUs have fewer frames to process. In return, this can reduce the amount of heat the network devices generate.
These gains are only realized, however, if each link in the network path -- including servers and endpoints -- is configured to enable jumbo frames at the same MTU. Otherwise, performance may actually decrease as incompatible devices drop frames or fragment them, the latter of which can task the CPU with higher processing requirements. Enabling jumbo frames may also increase packet loss rates.
Continue Reading About jumbo frames