 BACKGROUND IMAGE: iSTOCK/GETTY IMAGES
Definition
capacity planning
In information technology, capacity planning is the science and art of estimating the space, computer hardware, software and connection infrastructure resources that will be needed over some future period of time. A typical capacity concern of many enterprises is whether resources will be in place to handle an increasing number of requests as the number of users or interactions increase. The aim of the capacity planner is to plan so well that new capacity is added just in time to meet the anticipated need but not so early that resources go unused for a long period. The successful capacity planner is one that makes the trade-offs between the present and the future that overall prove to be the most cost-efficient.

Download this free guide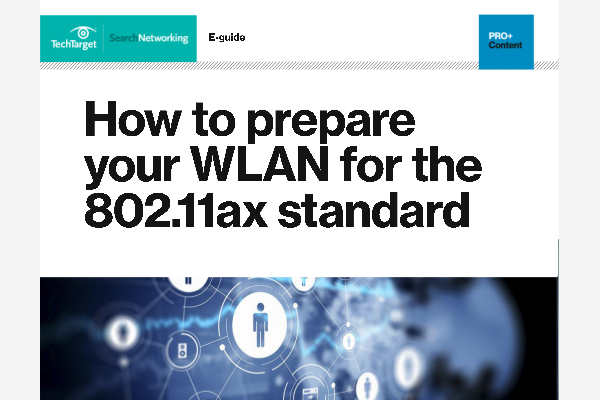 How to Prepare your WLAN for the 802.11ax Standard
Currently planned for release in 2019, the 802.11ax standard offers 10 Gbps speeds –up to 40% faster than Wave 2 802.11ac. Find out how this will be a game changer, and why anyone with skin in the game should start educating themselves now.
The capacity planner, using business plans and forecasts, tries to imagine what the future needs will be. Analytical modeling tools can help the planner get answers to "What if" scenarios so that a range of possibilities can be explored. The capacity planner is especially receptive to products that are seen to be scalable and also stable and predictable in terms of support and upgrades over the life of the product. As new technologies emerge and business strategies and forecasts change, capacity planners must revisit their plans.
Continue Reading About capacity planning
Sponsored News
Vendor Resources